Spotlight
Theatre Professor Amaree Cluff Takes the Stage in "Cyrano de Bergerac" As Roxane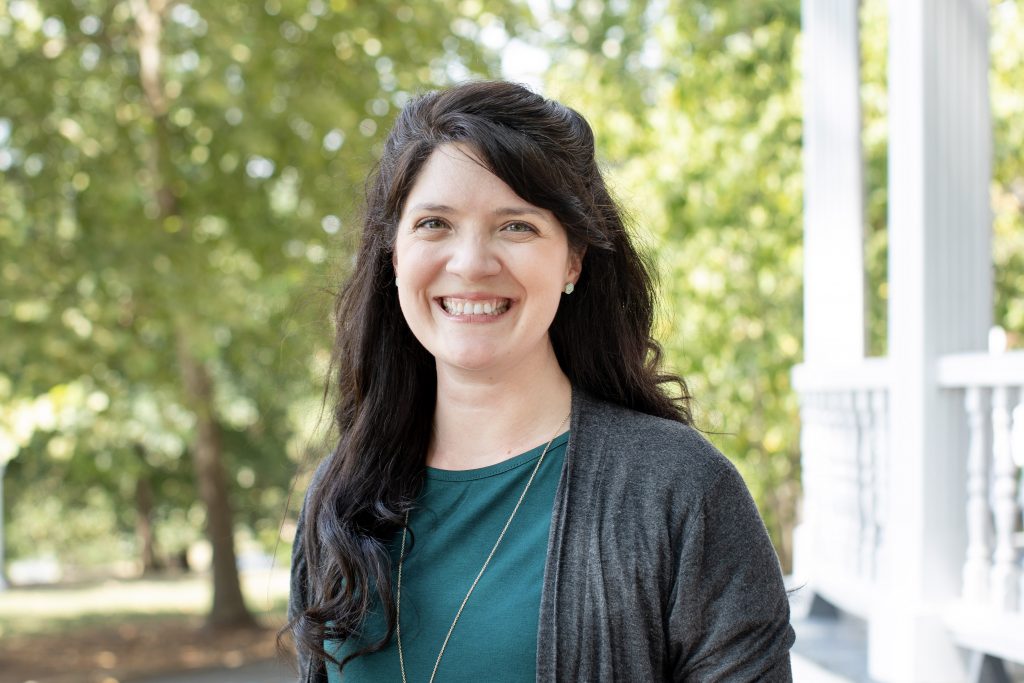 Joining the Tennessee Shakespeare Company for the first time, Assistant Professor of Theatre Amaree Cluff stars in her dream play as the female lead character, Roxane, in TSC's newest production, "Cyrano de Bergerac," from Feb. 2–19.
"My friend Amelia Fischer, who is the brilliant director of the show, reached out to me last summer," said Cluff. "She was trying to find a Roxane and actually reached out to me and asked if I would be interested in auditioning. I first watched the film when I was a teenager, and Cyrano is just my kind of hero. He's brave and idealistic, and I've always loved the play.
"I was really thrilled when they offered me the part of this great show, and the University has been very generous allowing me to teach remotely while I'm gone," Cluff continued.
In addition to earning a bachelor's degree in theatre at Southern Virginia University in 2008, Cluff has worked as a professional actor since 2007, including roles with Heritage Theatre Festival, Imagination Stage, Virginia Repertory Theatre, Virginia Shakespeare Festival, and Colonial Williamsburg. She has also appeared on television in Women of the Revolution with PBS in 2011 and Turn: Washington's Spies with AMC in 2014 and 2015, and was a co-writer with Mike Long of "Martin and Margaret and the MINDSWAP."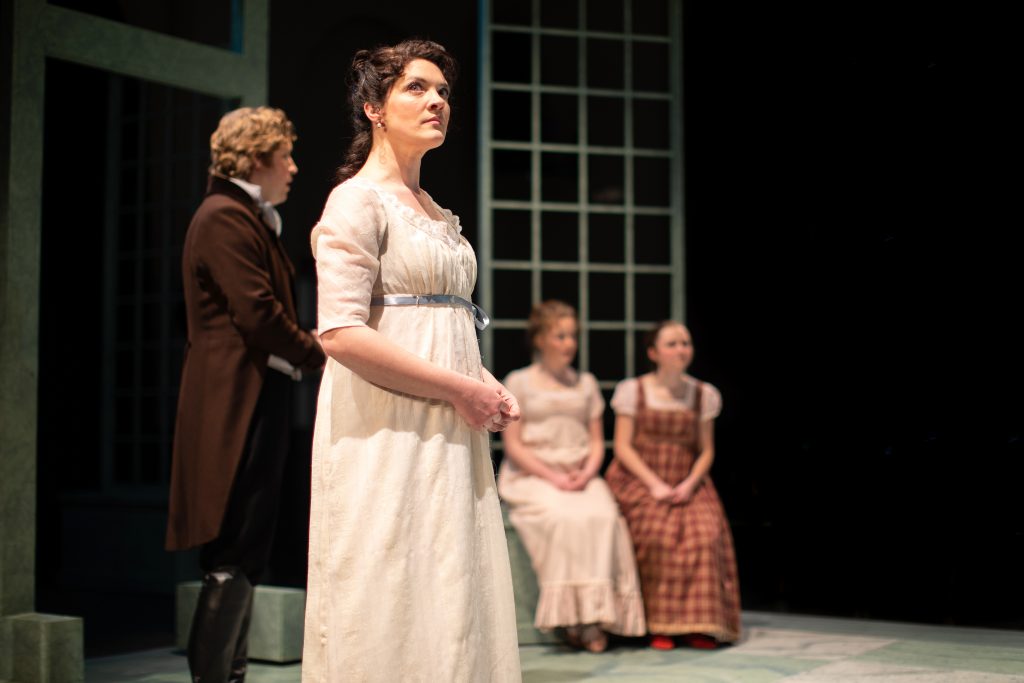 "It has just been a remarkable thing to be back on stage, and to be powerfully reminded of how vulnerable it is, how much technical skill it takes, and how much hard work it is," said Cluff. "I feel like I have fallen in love with my craft all over again, and been really reinvigorated with my passion for this subject. And with working with a new company, I've got my eye on how things are done here, and I'm really pleased to see that our theatre culture at Southern Virginia compares very favorably with professional theatre."
Written by Edmond Rostand in 1897, "Cyrano de Bergerac" was an immediate success, and has remained popular for its passionate love story, comedy, and fast-paced action. The play follows the story of Cyrano, a brilliant poet and swordsman who deeply loves Roxane but believes her incapable of reciprocating that love due to his abnormally large nose. Learning of Roxane's love for Christian, a young, handsome nobleman, Cyrano uses his linguistic talents to help Christian woo Roxane instead. When tragedy strikes, Cyrano is left with a choice he must make.
"My early-life understanding of (Cyrano) was his revelation that Love's greatest manifestation might be sacrifice," said TSC Producing Artistic Director Dan McCleary. "As I have grown much older, and as I have come to see the role of Roxane age so well over the decades, my understanding today has shifted to picturing Love as Grace, a mystical one at that. That's why we have Amelia Fischer at the helm and Amaree Cluff as our Roxane."
More information about "Cyrano de Bergerac", showtimes, and how to purchase tickets can be found on the Tennessee Shakespeare Company's website.