News Release
Theatre Presents "Saint Joan" by G.B. Shaw on Play's Hundred-year Anniversary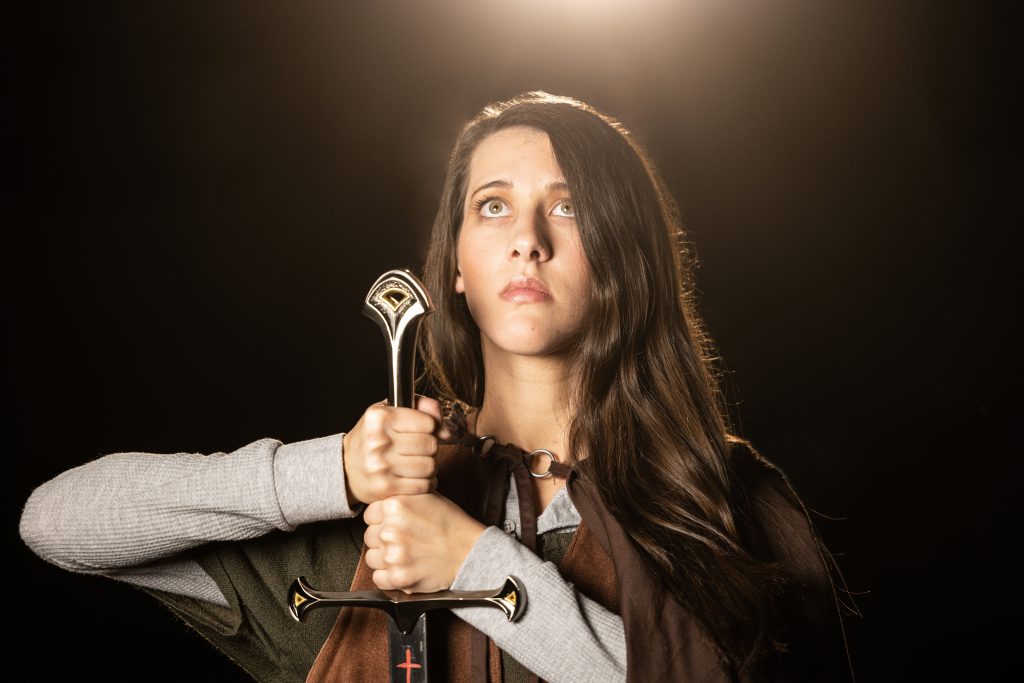 Southern Virginia University Theatre presents George Bernard Shaw's, "Saint Joan"—a work on the life and legacy of Joan of Arc and the impact of her trial on those involved—for the play's hundred year anniversary on April 14-15, 21-22 at 7:30 p.m. in the Performing Arts Center.
"Joan was this country girl that was visited by angelic voices charging her to take back Orléans and take the uncrowned king to the Reims Cathedral to be consecrated," said Associate Professor of Theatre Amaree Cluff. "She succeeds, but then the people turn on her and question her authority. The play explores the people involved in her trial, how they thought they were doing the right thing, and how her faith and death impacted them."
Characterized as "a tragedy without villains" by English biographer Michael Holroyd, "Saint Joan" premiered in 1923, three years after her canonization by the Roman Catholic Church. Showcasing her faith, the miracles that happened because of it, and the motives of the people involved in Joan's trial, Shaw explores his belief that her accusers acted according to what they thought was right.
With a cast of 16 students, Associate Professor Amaree Cluff will direct the play and design the costumes, with Preston Rodriguez overseeing the creation of the set. Tickets can be found on Eventbrite, and concessions will be available for purchase.