Feature Story
Southern Virginia University Theatre Presents Swashbuckling Tale "Treasure Island"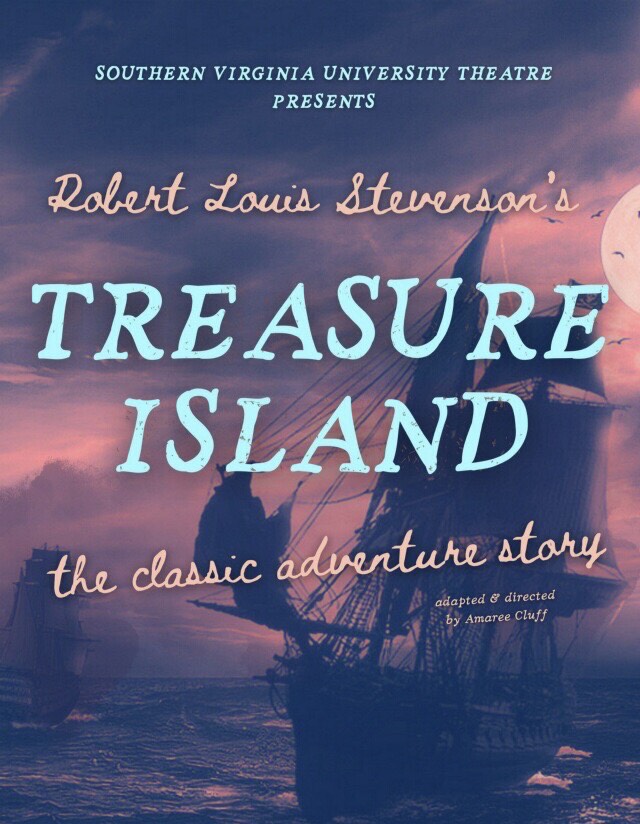 Southern Virginia University Theatre will present the well-known tale, "Treasure Island," by Scottish author Robert Louis Stevenson, on Sept. 22–23 and 28–29 at 7:30 p.m. in the Performing Arts Center.
"Robert Louis Stevenson set out to write a really smashing adventure story, and he did just that," said Cluff. "And while it is a fun story, it also has a lot of depth to it. Long John Silver is such an interesting villain, and Jim Hawkins is such a plucky protagonist who has to learn to look past his initial impression of the people around him and see them for who they really are."
First published in 1883, the novel "Treasure Island" follows the impulsive and adventure-seeking 14 year-old Jim Hawkins, who comes across a treasure map leading to the infamous Captain Flint's gold. Joining a ship and crew and befriending the one-legged cook, Long John Silver, Jim embarks on a swashbuckling coming-of-age journey full of pirates, treasure, and adventure.
With a cast of 16 student actors, "Treasure Island" features an adapted script written by Cluff, live music, and sea shanties. Cluff serves as the director of the play and costumes designer, with Preston Rodriguez as the set designer and carpenter.
Tickets can be purchased online at www.eventbrite.com with general admission $11 and senior tickets $9. Concessions will also be available for purchase.