News Release
Promotions in Marketing for Giroux, Gowdy, and Amos
Chief Marketing Officer Chris Pendleton today announced three recent promotions within the Office of Marketing at Southern Virginia University: Ciaran "Kiwi" Giroux to director of marketing, Matt Gowdy to creative director, and Karina Amos to digital marketing manager.
"Kiwi, Matt, and Karina have each proven themselves to be very talented and capable marketers with bandwidth and leadership potential," explained Pendleton. "Over the past two years, they've all achieved astounding results within their respective stewardships and I'm excited for them to take this next step in their careers and professional development.
"These changes are part of a comprehensive reorganization of our marketing department aimed to remove silos, increase collaboration, and gain efficiencies," continued Pendleton. "I'm thrilled to see what we can accomplish together as a team with this updated approach."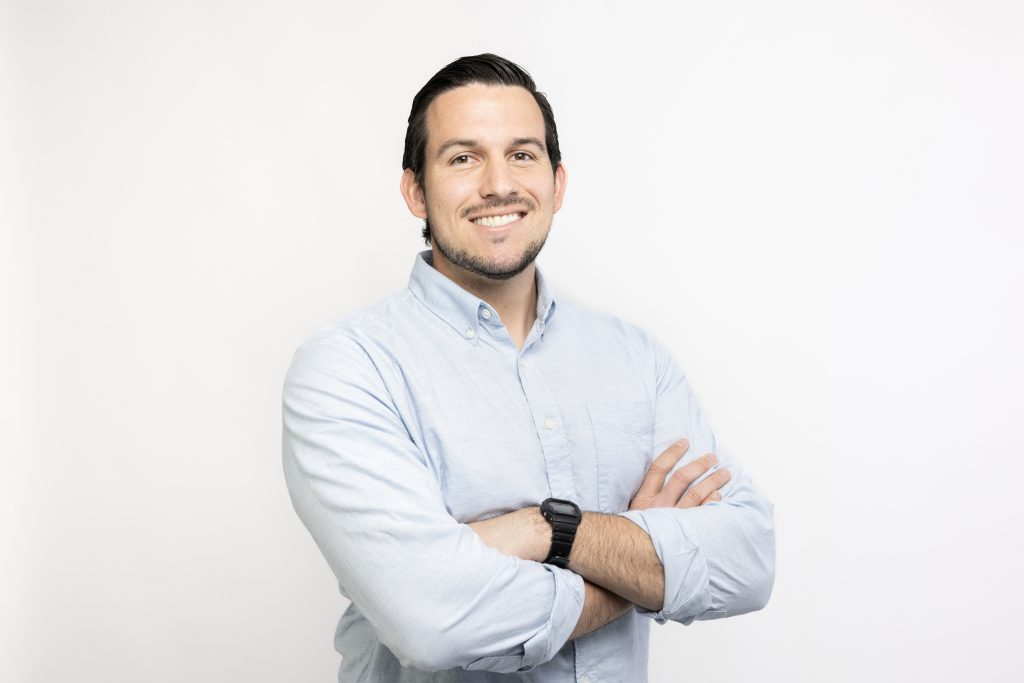 Ciaran Giroux, Director of Marketing
A graduate of Southern Virginia, Giroux ('18) served as the university's director of creative media for the past two years. In this role, Giroux helped launch 27 new program-specific social media accounts which generated more than 2 million impressions annually. He also oversaw the creation of creative content (photo, video, written) and the migration to a new athletics website powered by Sidearm Sports, knightathletics.com.
"Kiwi's passion for Southern Virginia University is contagious," Pendleton said. "With valuable experience at the highest levels of his industry, Kiwi is the right person to lead our marketing efforts at this time as we strive to make a name for ourselves and 'come out of obscurity.'"
Before returning in 2021, Giroux worked as creative content coordinator for three years at Brigham Young University. Overseeing and creating content for the men's basketball and football social media, Giroux grew the football account to over 100 thousand followers and doubled the number of the basketball account's followers to 40 thousand. He also worked as the producer and editor for the Premier Lacrosse League's inaugural season in 2019.
"Southern Virginia University is a special place, and I'm excited to work with a great team to continue to showcase that," said Giroux. "Marketing's main purpose is to gather, and one of my biggest goals is to increase the university's brand awareness and reputation nationwide."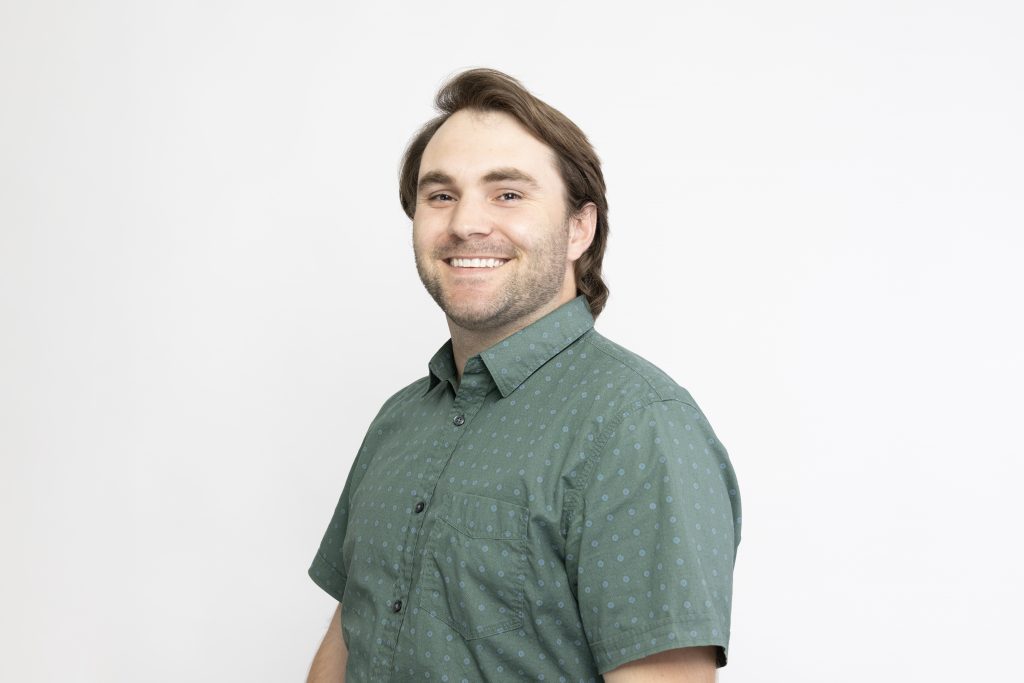 Matt Gowdy, Creative Director
Another alum, Matt Gowdy ('19) began at Southern Virginia in 2020 as a social media manager before being promoted in 2021 to senior creative producer. In this latter role, he created popular content including "It Started as an Idea" and "Our Best Year Yet." As creative director, Gowdy will oversee all marketing media production.
"Matt is well prepared to step up into this leadership role as creative director," said Pendleton. "He has an excellent eye that will help us tell the stories of Southern Virginia University."
Before joining the marketing team at Southern Virginia University, Gowdy worked as a videographer at VidArmy, a video production company, and as a videographer, editor, and digital marketing assistant for McCabe House, an interior design company.
"I'm excited about this holistic approach to telling the best stories that Southern Virginia has to offer," said Gowdy. "There's something special about this university that resonates with me, and there are incredible individuals here. I'm excited to showcase and highlight it all."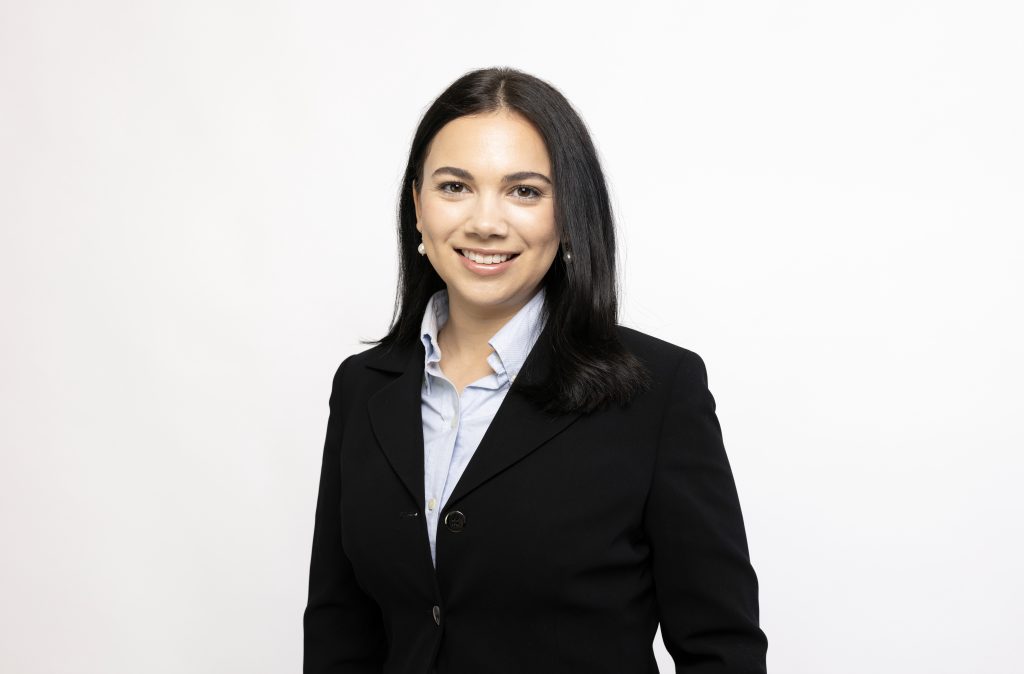 Karina Amos, Digital Marketing Manager
Since 2021, Amos has served as the university's creative media coordinate. In this role, she led social media strategy and coordination, posting more than 1,700 pieces of content and increasing total impressions more than 400%. As the digital marketing manager, Amos now oversees all official university social media accounts and digital advertising.
"We're thrilled to have Karina on our team and in this new role," Pendleton said. "She brings an energy and skill set perfectly suited to digital marketing and advertising. I think she will excel in this new role and make major contributions to building our brand awareness."
Before joining Southern Virginia, Amos worked as a social media specialist for BYU focused on men's volleyball and football before becoming a social media and communications director in the same department. Amos earned her bachelor's degree from BYU and is currently pursuing a master's degree at Georgetown University.
"I'm looking forward to sharing all the amazing opportunities that Southern Virginia University has to offer to all of our potential students, as well as highlighting the achievements of our current students and creating an online community where our alumni can return and connect with other Knights," said Amos.