News Release
Michael Black Named Director of Bands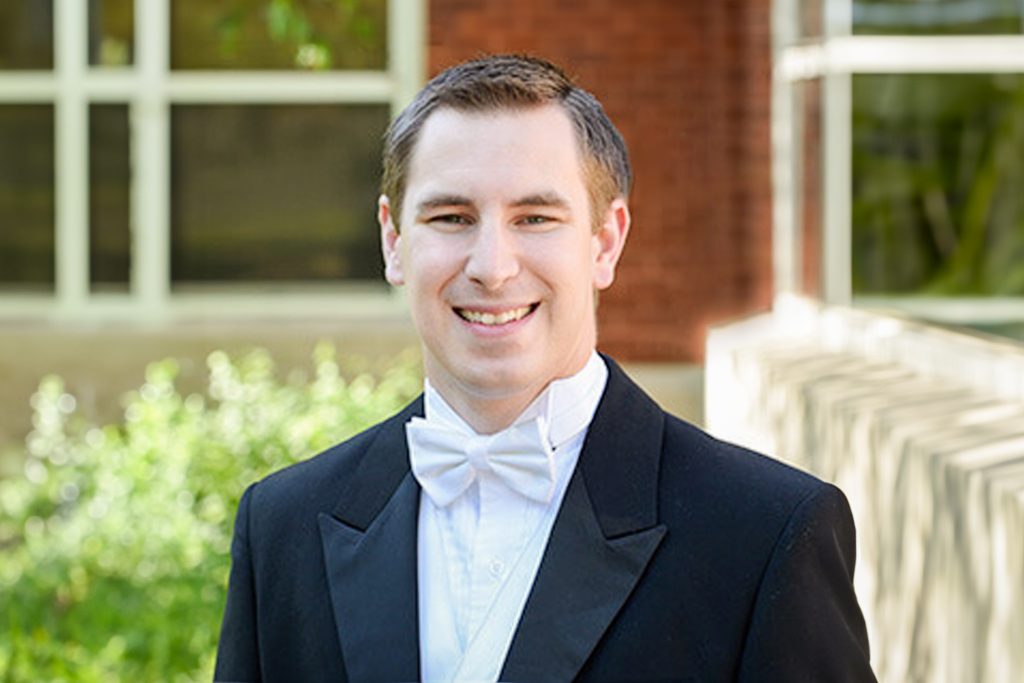 Southern Virginia University Provost James Lambert today announced Michael Black as the University's director of bands. In this role, Black will oversee all band-related activities at the University.
"Michael Black is perfect for this position," said Lambert. "He already understands us as a University, he understands who our students are and what we're trying to do with the bands, and with his incredible skills and experiences, he's ready and able to take the bands and students to the next level."
With over 20 years of experience teaching music and leading marching, concert, and wind bands from beginner to undergraduate levels, at Southern Virginia Black will oversee the marching and symphonic bands in home games and University performances, in addition to teaching select music classes.
"There have been a lot of really good things happening in the University's bands, and the students have had incredible teachers, so I'm looking forward to continuing to build on what's already been established," said Black. "I'm excited to continue the culture of acceptance, of celebrating our accomplishments, and continuing to build a supportive environment together."
Previously, Black served as an assistant professor of music, director of bands, and director of music education at Northwestern Oklahoma State University for two years. Prior to that, he served as assistant professor of music, director of instrumental activities, and department chair at various times at Franklin College from 2016–21. He was also the artistic director for the Crossroads Brass Band from 2019–21.
Black has also taught at the high school and middle school level, working as interim director, and then full-time director of bands at Panama Public Schools from 2009–12, the interim director of bands at Keys Public Schools in 2008, and as the marching and leadership tech at Kiefer High School in 2003.
"Something that I really enjoy about marching band is you get to play a wide selection of music that you might not get to play in other music groups," said Black. "You get to be outside during rehearsal and performances, and I love the things that marching band specifically teaches, such as discipline, being intentional about every step and every movement, and not being afraid to make mistakes. Those kinds of life lessons apply to everything that we do."
In addition to teaching and directing bands, Black has composed and arranged almost a dozen songs for solo instruments and marching, pep, and wind bands, and conducted songs for world and regional premier. He also presented at the 2020 Indiana Music Educators Professional Development Conference on coping with podium deafness, and published an article on the topic in 2021 with Band Directors Talk Shop.
Black earned his bachelor's degree in music education from Northeastern State University, his master's of music in instrumental conducting from the University of Connecticut, and his doctor of musical arts in wind band conducting from the University of Kentucky.