Feature Story
Letting God Prevail: Executive Editor of Church News Sarah Jane Weaver's Personal Witness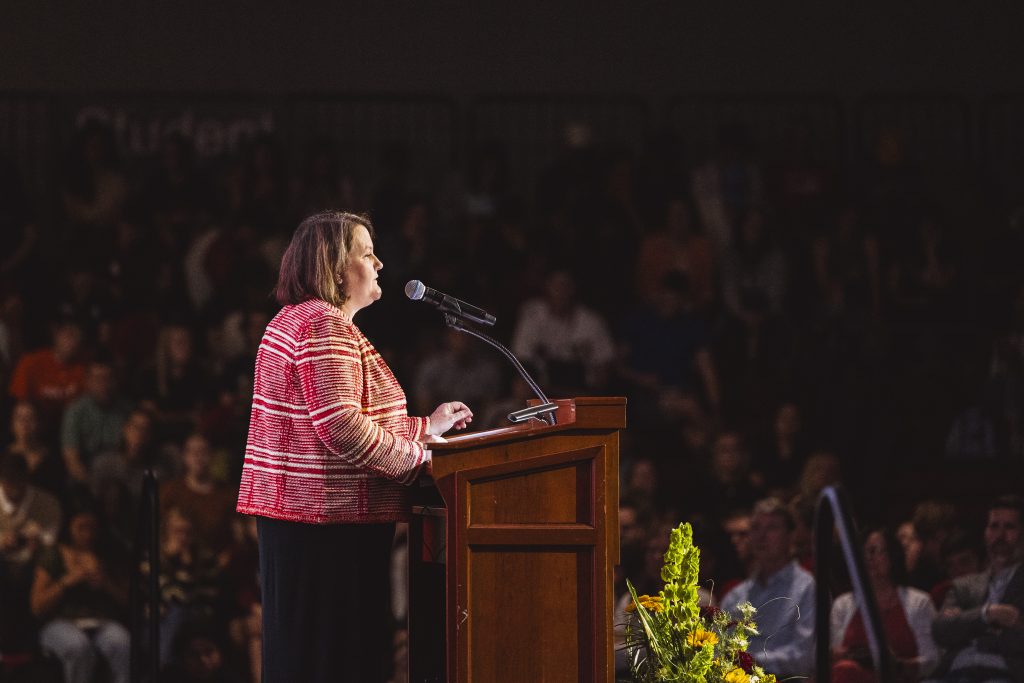 On Sept. 8, the Southern Virginia University community gathered for a devotional to hear from Sarah Jane Weaver, the executive editor of the Church News for The Church of Jesus Christ of Latter-day Saints, as she spoke on the miracles of letting God prevail in our lives.
"Often when I examine my doubts, I realize I misorder my belief," said Weaver. "I want the miracle first, and I promise the Lord my faith in return. But the Savior has given us a different pattern. Faith always precedes the miracle. We must first choose to let God be the most important influence in our lives before he can direct our paths."
As executive editor, Weaver frequently accompanies Church leaders as they visit members of the Church around the world. While reporting on Church humanitarian efforts in the Middle East in 2020, Weaver observed volunteers of different faiths presenting the Yazidi refugees with new white dresses, which is symbolic of their religious beliefs.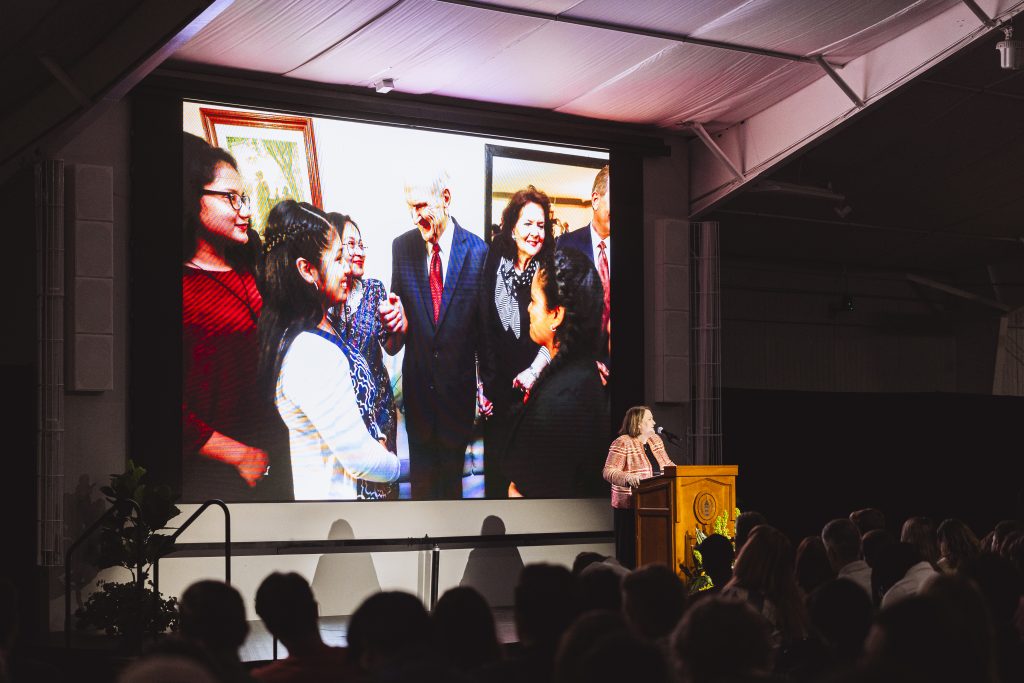 "Fundamental to helping the refugees through this crisis was learning where they came from and what they believed," said Weaver. "They needed more than clean water and shelter to become whole. They needed their religion and their God, and our God saw her and sent a surgeon and a volunteer from different faith traditions to bring them a miracle."
Early in Weaver's marriage, her husband was diagnosed with a rare form of lymphoma. Weaver explained that she found herself doubting her faith and her relationship with God and feared that the Lord would not answer her prayers for her husband's recovery.
"For weeks during the most desperate time of my life, I chose to separate from the Savior's peace and saving power," said Weaver. "In those weeks my doubts defined my faith. Most astonishing to me is that when I finally turned to the Lord again, he enveloped me in love. I was filled with an assurance that despite my husband's diagnosis, things would be okay for my family."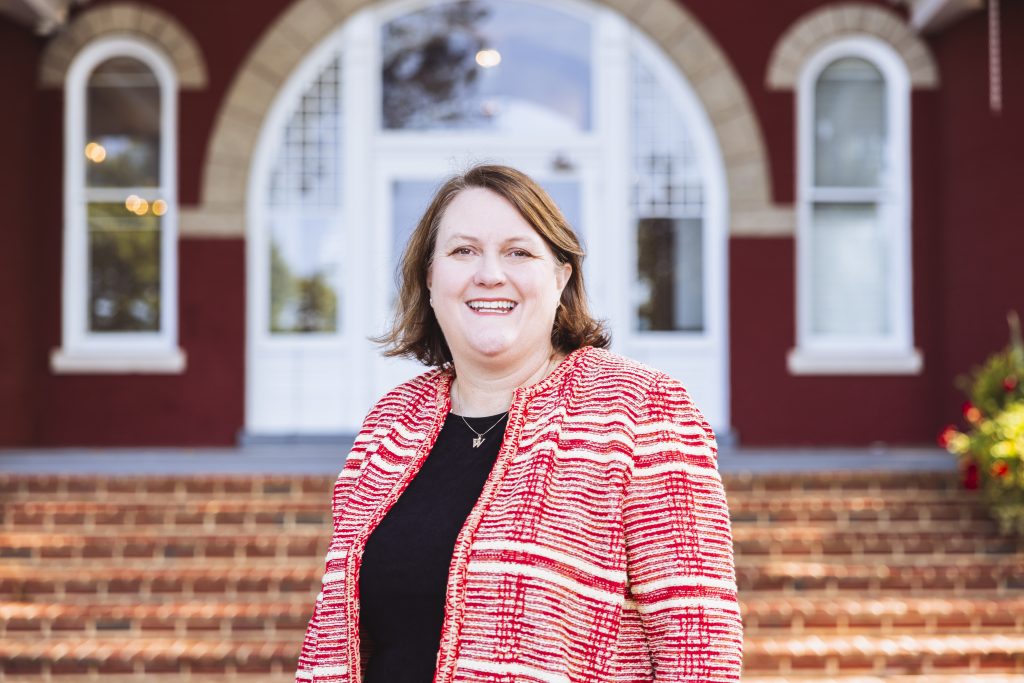 In another example of letting God prevail in her life, Weaver traveled to Colombia in 2019 where she witnessed youth—who were selected by their stake presidents to meet with President Russell M. Nelson—kneel in prayer to overcome their fears and let God prevail in their lives prior to the visit.
"We can receive all that the Lord has in store for us if we exercise faith and courage and let God prevail," said Weaver. "It is my prayer that amid our greatest doubts, we can cry unto the Lord and believe that he will see us and that he will save us."
In addition to serving as executive editor of the Church News, Weaver is the vice president of Deseret News and host of the weekly Church News podcast. In her almost 30 years of media experience, she has traveled the globe covering leaders and members of The Church of Jesus Christ of Latter-day Saints.
Weaver earned a bachelor's degree in journalism and history from Brigham Young University and received a professional certificate in executive leadership from Stanford University Graduate School of Business. She and her husband, Clinton Weaver, have three daughters.
The devotional featured a musical performance of "Praise to the Lord the Almighty" by the Chamber Singers, directed by Dr. Kyle Nielsen. After the event, the campus community joined in singing the University anthem, "Love One Another."