News Release
Kristie Gibbons Named Vice President of Student Life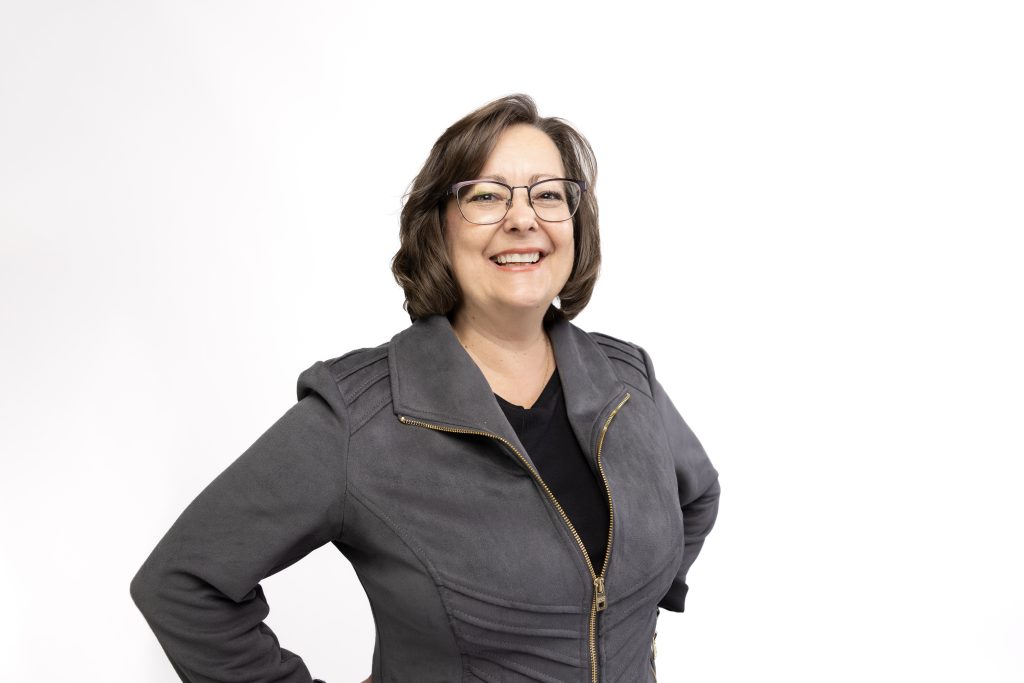 Today, Acting President Eric Denna announced Kristie Gibbons as Southern Virginia University's new vice president of Student Life. In this role, Gibbons will oversee the Office of Student Life, including campus activities, clubs and associations, conduct, counseling, housing and residential life, and wellness. As a senior university administrator and leader, Gibbons will also serve on the President's Leadership Council.
"We want to create a fuller, richer experience for our students outside of the classroom so they have a complete, well-rounded college experience here at Southern Virginia University," said Gibbons. "We have an absolutely stellar team in Student Life and Wellness, and I'm excited to work with them to enhance our students' lives during their time here."
"Kristie is highly regarded across campus and brings a lot of experience to the role," said Acting President Denna. "Our students' experiences beyond the intellectual are critical. We intend to use the Church's framework of spiritual, intellectual, social, and physical as our guide for designing the desired student experience. Kristie knows campus well and she has a genuine love for the students and an interest in their well-being. I can't think of anyone better for this position."
For the last nine years, Gibbons has served as the university's executive assistant to the president, where she served as the lead administrator in the Office of the President, official liaison for the Board of Trustees, and an official member of the President's Leadership Council.
In 2020, Gibbons assisted in implementing the processes for the University's two COVID-19 testing sites—rapid testing and symptomatic testing—and has continued to oversee the University's Wellness Center, working closely with Suzanne Garcia, the director of health and wellness.
"By having the Wellness Center now with Student Life, all the areas that specifically deal with students' day-to-day life while they're on campus will be under one group, and students will be able to access all of the campus services easier," said Garcia. "It has been an absolute pleasure working with Kristie. She consistently exemplifies excellence in whatever area she's in, and I'm delighted to continue working with her."
Gibbons first joined Southern Virginia University in 2005, where she worked in the Office of Student Life as the director of student activities and the assistant dean of students. From 2009–14, Gibbons worked for The Church of Jesus Christ of Latter-day Saints at the campus-adjacent Southern Virginia Institute of Religion.
"Kristie is the quintessential Knight. She continually finds ways to make our University work more efficiently and always puts students first in whatever she's a part of on campus," said Vice President and Director of Athletics Deidra Dryden, fellow member of the President's Leadership Council. "I am delighted to see her back in Student Life, and I'm excited to support her in her new role."
"Student life is about those moments when the students are just living and hanging out with their friends," said Provost James Lambert, Gibbon's colleague and fellow member of the President's Leadership Council. "We want them to thrive during those times, and Kristie understands perfectly what it means to thrive when you're here at Southern Virginia."
Before joining Southern Virginia University, Gibbons taught classes in social and cultural anthropology at Brigham Young University and at the College of Eastern Utah. She was also a full-time resident director at BYU and taught classes on student development and wellness in conjunction with their Counseling and Development Center.
Gibbons lives in Buena Vista with her husband, Michael, who teaches at the university as an assistant professor of psychology. Together they are proud parents for four children, all of which attended Southern Virginia University—including three graduates.
Gibbons earned her bachelor's degree in social and cultural anthropology from Brigham Young University, and is currently nearing the completion of her master's degree in organizational leadership from Goodwin University.