News Release
Jared Covington Named Director of the Launch Center for Career Development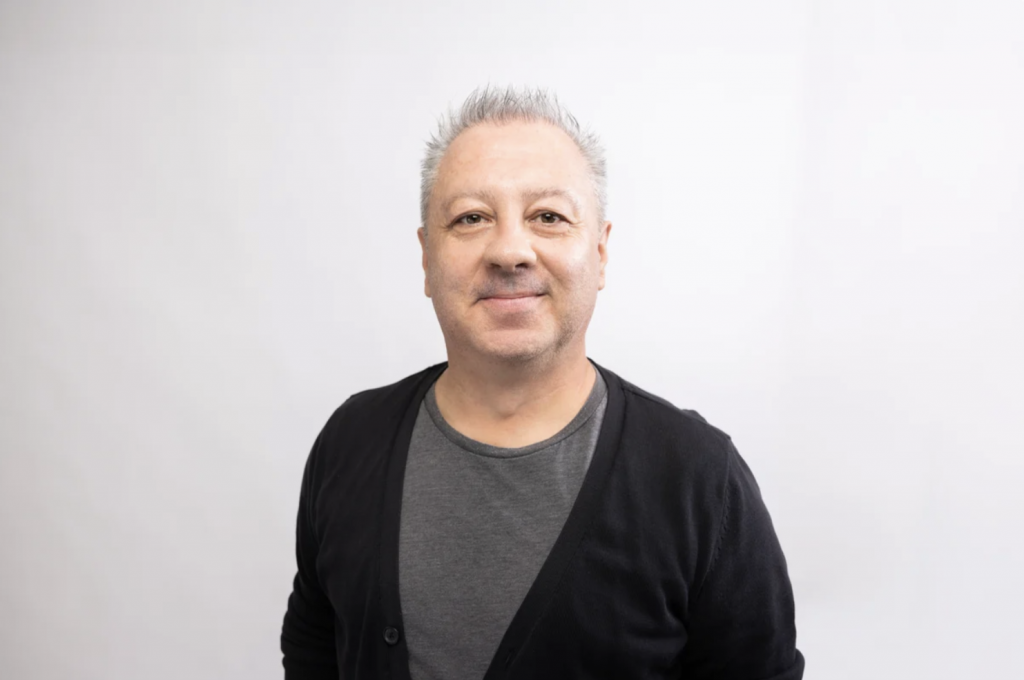 Southern Virginia University is pleased to name Instructor of Marketing Jared Covington as the director of the Launch Center for Career Development, a career- and student-focused initiative —the next evolution of the university's Career Center. This initiative will equip students for success after graduation by providing personalized support and guidance with faculty and alumni connections and mentorship, career preparation, and tutoring for job and graduate school applications.
"Professor Covington has decades of industry experience," said Provost James Lambert. "He's worked for major companies in big positions, he knows how to make connections, and he knows what it means to get a job after college. Not only that, he knows how to run something like this initiative and he has great relationships with our students, which will be incredibly beneficial for them in the Launch Center."
Working under Covington, trained student workers will continue to provide the services of the former Career Center to students at any stage of their undergraduate education, including guidance and tutoring for resume and cover letter writing, assistance in researching internship and career opportunities, interview training and coaching, and connecting students with relevant faculty and alumni for career exploration, discovery, and mentoring.
Additionally, the Launch Center will place emphasis on preparing students for their chosen careers by connecting them with mentors and resources—both on and off campus—for a successful launch after graduation.
"The Launch Center will help students focus on their future, as well as provide job preparation," said Covington. "We'll be bringing not only students in to tutor their fellow students, similar to the University's Writing Center and tutoring, but also our incredible faculty, professional staff, and alumni to provide assistance and mentorship within their specialties."
With faculty providing guidance as advisors on career paths and education both inside and outside of their disciplines, staff and alumni will also have the opportunity to connect with students for job discovery calls and mentoring. Alumni interested in becoming either a mentor or being available for students to reach out should complete this survey.
"Our alumni are anxious for the opportunity to connect and serve as mentors for students preparing to launch into the next phase of their lives," said Jessi Whipple, the executive director of the Alumni Association. "This Launch Center will be the perfect connector between the Alumni Association and the current student body—it's the piece that's been missing in facilitating meaningful professional relationships between our impressive alumni base and the student body."
The Launch Center will undergo a two-phase opening, with a soft opening in November providing students with the opportunity to explore and utilize its resources and services. This initial phase will allow students to provide valuable feedback, shaping the Center's services to better meet the unique needs of students before the hard opening in January 2024. During this time, Covington encourages students to submit feedback using this survey.
"This center is another way to empower our students in the Launch phase of the Gather, Lift, Launch mission of the University," said Covington. "We have incredible faculty from all over the country with immense knowledge on grad school decisions and applications, and staff and alumni who are eager to help students learn more about career paths, job opportunities, and making connections.
"We're excited for the initiative to not only help our students achieve their career goals," continued Covington. "But also provide our stellar alumni and campus community this opportunity to be involved as well."
Covington joined Southern Virginia University in 2020 to teach marketing and digital strategy. He also oversees The Herald, the University's student newspaper. Covington previously served as the vice president of digital strategy for Utah Jazz and as the media manager and senior advisor for social media for The Church of Jesus Christ of Latter-day Saints. He also worked as an independent digital marketing and media consultant, manager for online marketing and new media for Sony BMG Entertainment, and manager for alternative music marketing for BMG Music Distribution.