Spotlight
How Eryn Pawluk's ('21) Academic Experiences Prepared Her for Yale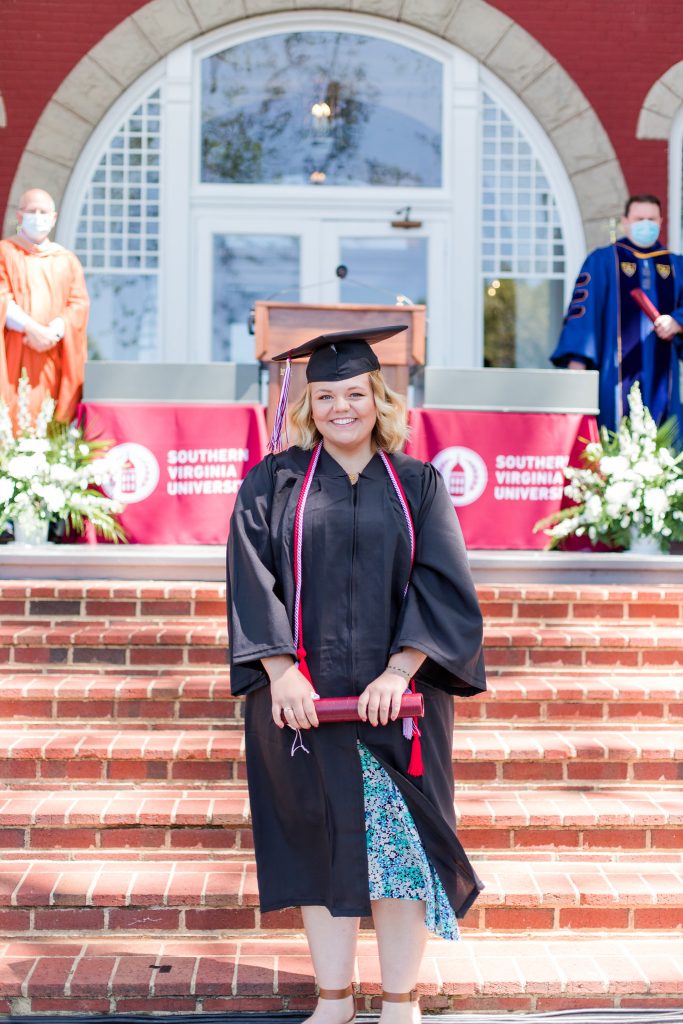 A graduate in biochemistry and biology, Eryn Pawluk ('21) praises her Southern Virginia University professors and undergraduate experiences as she prepares to complete her master's degree at the Yale School of Public Health, where she is specializing in epidemiology of microbial diseases with a primary focus on environmental infectious diseases.
"One of the great things about Southern Virginia is that it really prepares you to move throughout life and handle the different things that come your way," said Pawluk. "How you apply yourself to those challenges is essential. My professors at Southern Virginia showed me compassion, confidence, and trust in learning for myself how to grow as a student and individual."
As a graduate student at Yale, Pawluk's studies have ranged from fundamental principles of infectious diseases to the intricacies of vaccines and vaccine-preventable diseases. She has also studied the intersection of health, sexuality, gender, and human rights through the Yale School of Law and sustainable One Health models for addressing emerging infections, as well as the critical exploration of unique considerations for vulnerable environments and communities.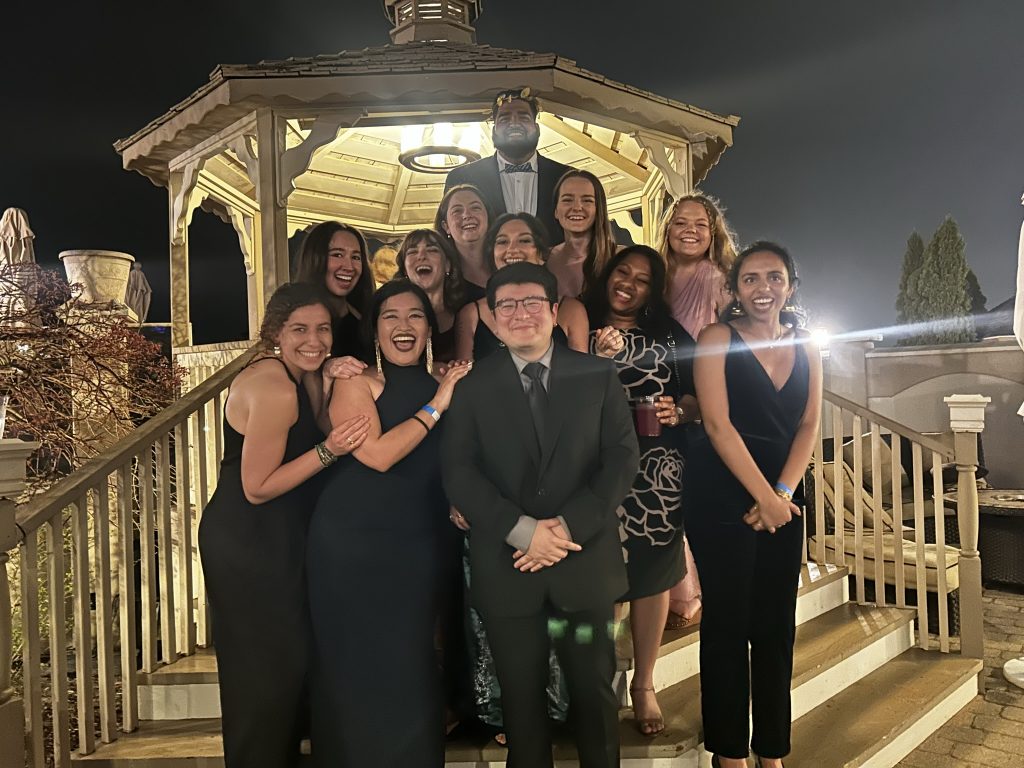 She recently published an article with the Roanoke Times, "Efforts to curtail the opioid epidemic in Roanoke", and served as an STI epidemiology intern for the Virginia Department of Health in 2023, working alongside public health professionals to develop interventions, research, and analyze various data sources to identify potential environmental and socioeconomic factors contributing to infection rates.
"My academic journey at Yale has been nothing short of extraordinary," said Pawluk. "It's affording me the opportunity to explore the multifaceted aspects of infectious diseases, including the analysis of diverse data, genomics, clinical perspectives, and strategies for prevention and intervention. At Southern Virginia, I was so privileged to learn from a cohort of remarkable professors, each unwaveringly dedicated to nurturing student success and fostering a deep commitment to learning, which I have carried over to Yale."
During her time as an undergraduate student at Southern Virginia University, Pawluk founded and presided over the Environmental Science Club, served as secretary and later president of the Pre-Health Professional Association, and worked as a tutor in both French and biology. She served as a biology teaching assistant, was a member of the Alpha Epsilon Delta society and contributed as an editor for their Scalpel publication, and was a member of the women's tennis team her senior year. She was also active with Remote Area Medical, where she served as a community chair for the community clinic from 2019–20.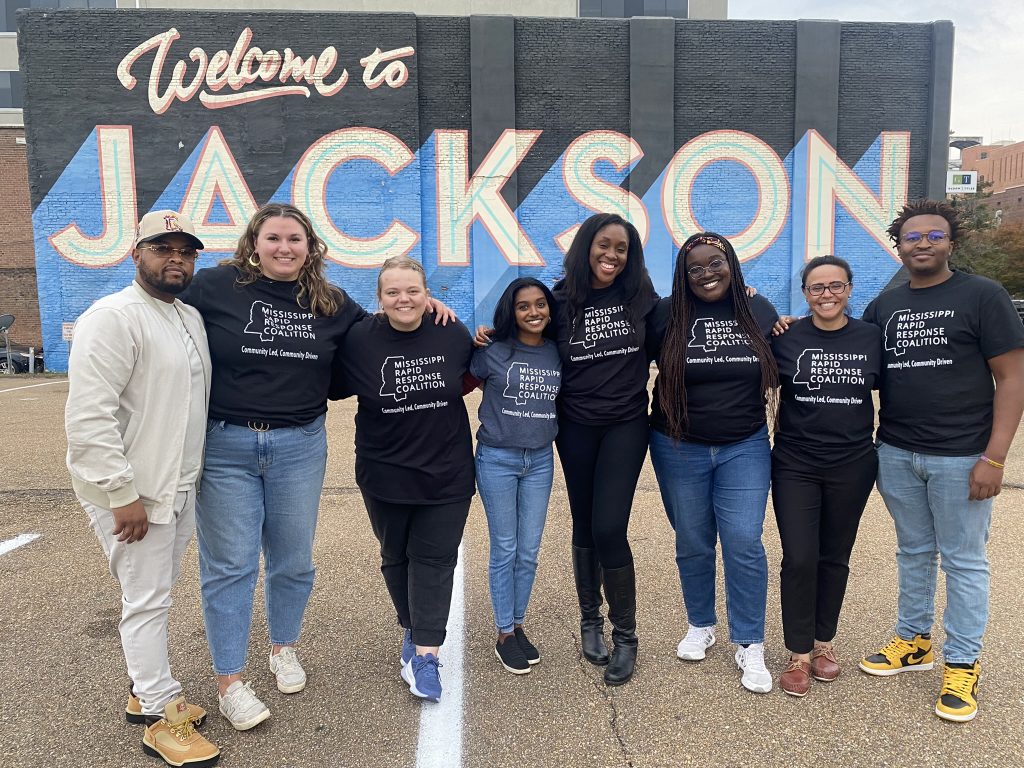 "I have so many invaluable relationships and opportunities thanks to Southern Virginia," said Pawluk. "Classical Islam with Dr. Sorber had a profound impact on preparing me for graduate school. The class cultivated critical reading skills, fostered new dimensions of thought, and instilled a disposition to question assumptions, and I am consistently applying these thoughts throughout my life and studies.
"Additionally, any course taught by Dr. Hirt consistently stood out and was undoubtedly a highlight of my academic experience," continued Pawluk. "He was not only my primary source of guidance, but also one of my biggest advocates. He really challenged me to not only explore different academic areas but to also think about what balance looks like and how to create sustainable habits in school and life."
In addition to her STEM studies at Southern Virginia University, Pawluk explored classes outside of her major, such as watercolor, to round out her academic experience and expand her perspective on life, and encourages other students to do the same regardless of their major.
"In my perspective, I find that taking classes outside of the major is essential for personal growth and provides invaluable insight and perspective," said Pawluk. "Not only does this develop character, but it also provides you the opportunity to see the world through a different lens than perhaps the one you are most attuned with."