Speeches
Glade and Kathleen Knight: The Inspired Beginning of Southern Virginia University
On April 14, the campus community gathered to hear from University Co-founders Glade and Kathleen Knight as they shared memories of Southern Virginia University's early days, its rapid growth, and their excitement for the future.
"Since its founding in 1996," said Provost Dr. James Lambert. "The University has established its own unique, beautiful culture in life. For over 25 years we have been involved in a sacred endeavor of teaching men and women how to live a good life, how to learn, and to seek learning. The success of this endeavor is all around us."
While telling the story of how his close friend and fellow co-founder, Roger Barrus, first approached him about purchasing then Southern Virginia College, Glade shared his first experience visiting campus and the spiritual desire he felt to create a university on the East Coast for faithful Latter-day Saints and like minded students.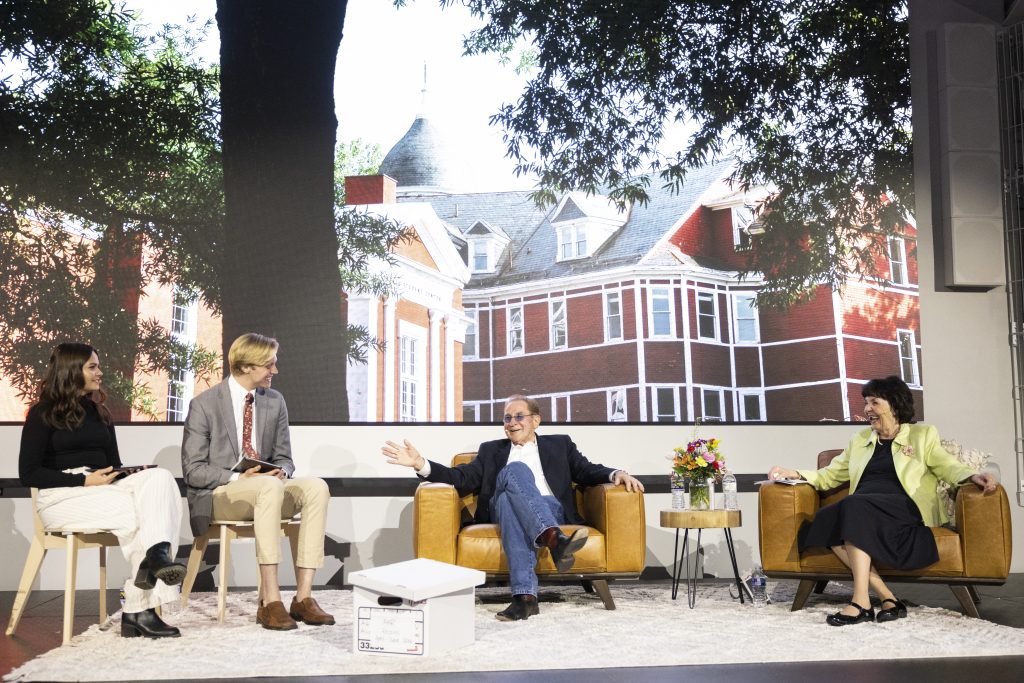 "As I stepped in the lunchroom, a flood of spiritual feelings fell over me, and I knew with assurity that this room would be filled by LDS students," said Glade. "It was the most powerful impression apart from knowing that the Church is true, that the Book of Mormon is true, and that Jesus is the Christ and his Father is our Father in Heaven."
Sharing her experiences co-founding and supporting the University for almost 30 years, Kathleen expressed her gratitude towards those who have contributed to Southern Virginia throughout its growth and how the University has answered the prayers of many who desired a school aligned with the values of The Church of Jesus Christ of Latter-day Saints on the East Coast.
"There's a divine hand over this University," said Kathleen. "For years we had prayed for a school in the East, and when our prayers were answered it came in a different package than we expected. It's been a pioneering effort, and I'm so grateful to continue to be a part of this, and we appreciate the countless people who have given their talents to build this University."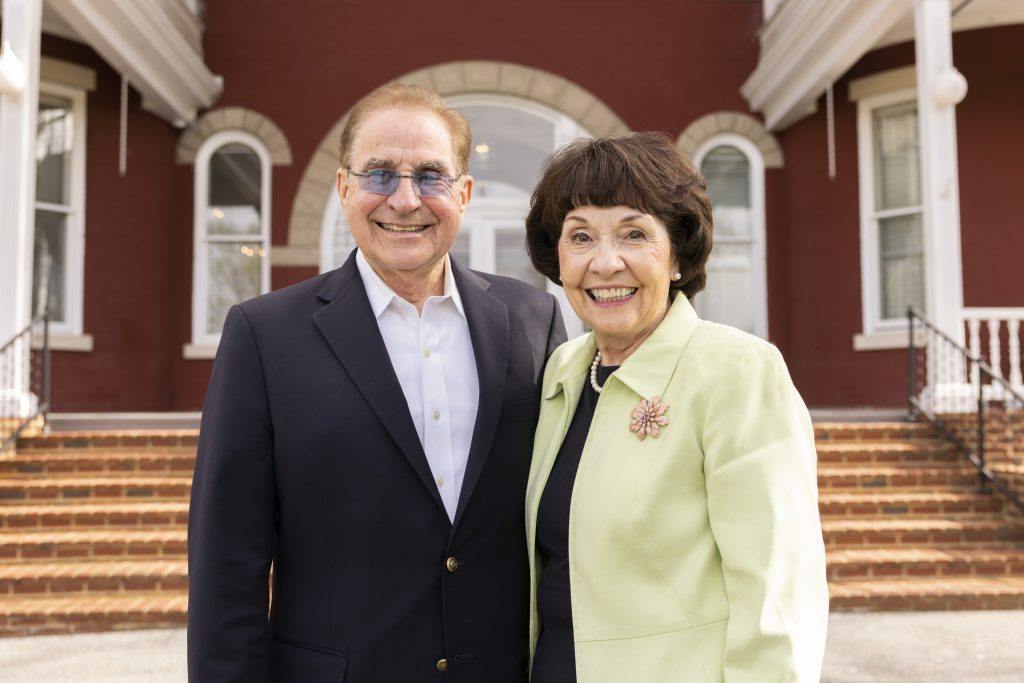 Inviting the campus community to involve the Lord in their daily activities, Glade encouraged students to follow the promptings of the Spirit and put on the full armor of God in their everyday lives as they seek to uplift those around them.
"Take an inward thought and think about where you are in life," said Glade. "What you can accomplish individually, and what your destiny is with the Lord. Think about how many people's lives you can change. I encourage you to take the path that the Lord inspires you to be on, and you will find unbelievable things you can accomplish."
Glade has served as the CEO for several real estate investment trusts and companies such as Apple Hospitality REIT, Cornerstone Realty Income Trust, Inc., and Energy 11 GP, LLC. He has also served on multiple boards and councils for real estate companies and universities, including as chairman of the Southern Virginia University Board of Trustees for 20 years. Kathleen has organized an education conference formerly hosted by the University for almost two decades. The Knight's have 4 children and 16 grandchildren.
The event featured a violin solo of "Passacaglia," performed by Assistant Professor of Music Jakob Hofer. After the event, the Knights mingled with the campus community to share additional stories about the University and answer questions from students and faculty.