Feature Story
First Design Graduate Secures Position at Multinational Design Agency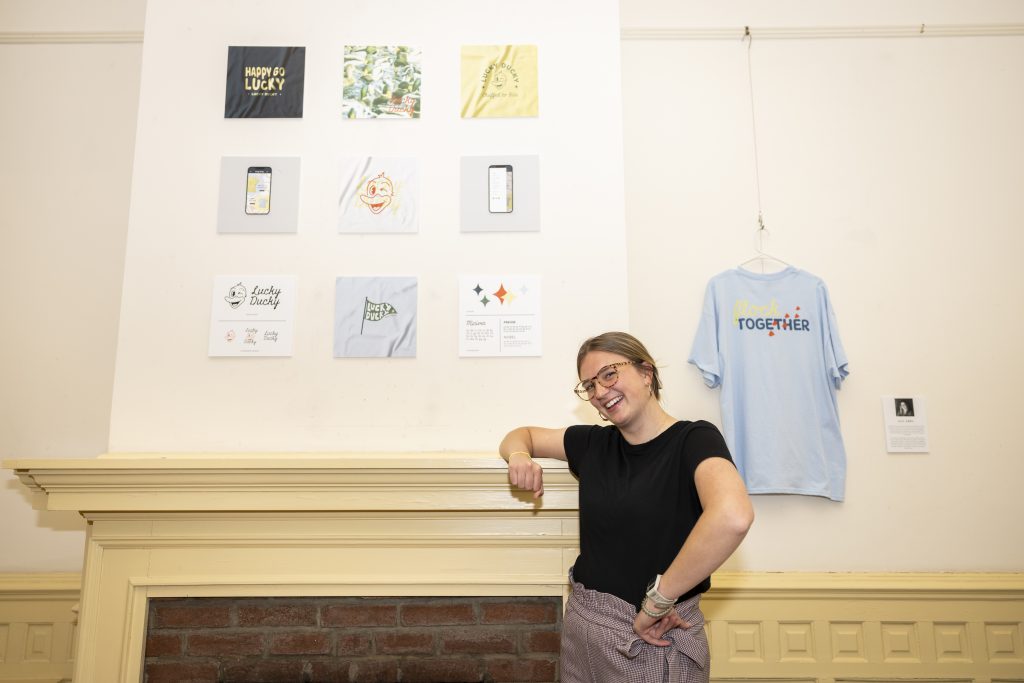 Aly Day ('22), one of the first graduates in Southern Virginia University's new Design major, has joined Oliver Agency, a multinational design agency, as a junior graphic designer and credits her design classes and professor in helping develop her skills, experience, and confidence as a designer.
"I knew I wanted to be a graphic designer for an agency, but I didn't know how to get there," said Day. "But Professor Ricks was absolutely incredible in helping me prepare for everything. When I needed to create a portfolio, he gave me ideas, prompts, and assignments to not only make sure I had everything I needed, but to also become confident in myself and my work by the time I graduated."
Oliver Agency is the world's first and only company to exclusively design, build, and run in-house agencies and marketing ecosystems for brands all over the world, with over 200 clients in 46 countries, including Dove, The Guardian, WestJet, and more. Since joining Oliver Agency earlier this year, Day has worked with Washington Spirit and now Enfamil, one of the leading formula companies.
"What I worked on with Washington Spirit, and now Enfamil, changes every day, which I really enjoy," said Day. "There's always new initiatives or projects happening, so I help with photo shoots, finding inspiration for what the models should look like, what props we're going to use, and what the set for these shoots will look like. I also work on the social media side, making and designing Instagram or Facebook ads for their different products and any other graphics they may need. I love it."
Originally part of the Art & Design program and within the art major, the design major was added in 2020 to allow for more tailored teaching and mentorship. The Design major, led by Assistant Professor of Art Jacob Ricks, prepares students to communicate ideas and information through illustration and other forms of digital or printed media. Design students also have the opportunity to work in collaboration with their professor to tailor their projects toward their personal goals and interests.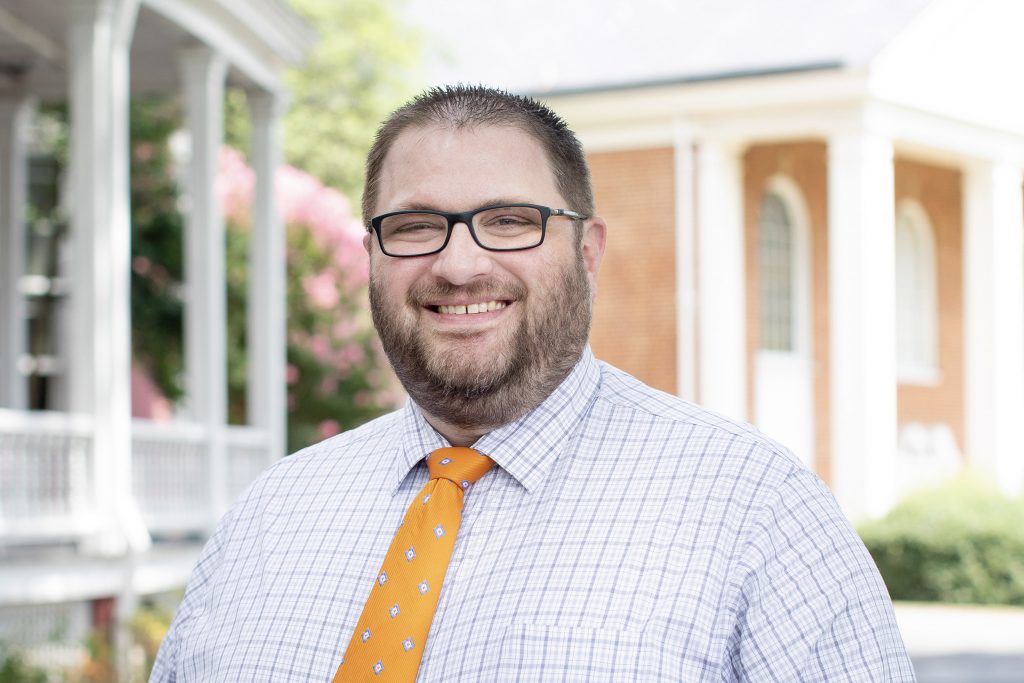 "Aly is a great example of what the Design program can help a student accomplish," said Ricks. "She has a passion for graphic design and took every course and opportunity to further her education and grow into an amazing designer. She's an inspiration and I'm thankful to have known her and to have had her as a student."
A member of Southern Virginia since 2018, Ricks previously taught graphic design at Brigham Young University–Idaho. He was worked as a creative director at Black Card and as a graphic designer at McNeil Development and DocuTech Corp. He also designed a large-scale mobile interactive wall, kiosk, and app for the National Parks Service, which will be implemented in 2024, to be used at national parks around the country to increase engagement and learning.
"I gained a lot of confidence as a designer while going through the design program," said Day. "With each class I took and each time Professor Ricks helped me with a project or answered some questions, I just felt my confidence grow and I was able to create projects that I was really, really proud of. Having a professor that became a mentor that I could go to and ask questions about their career and advice made the future look more clear and helped me realize what my goals were and what I wanted."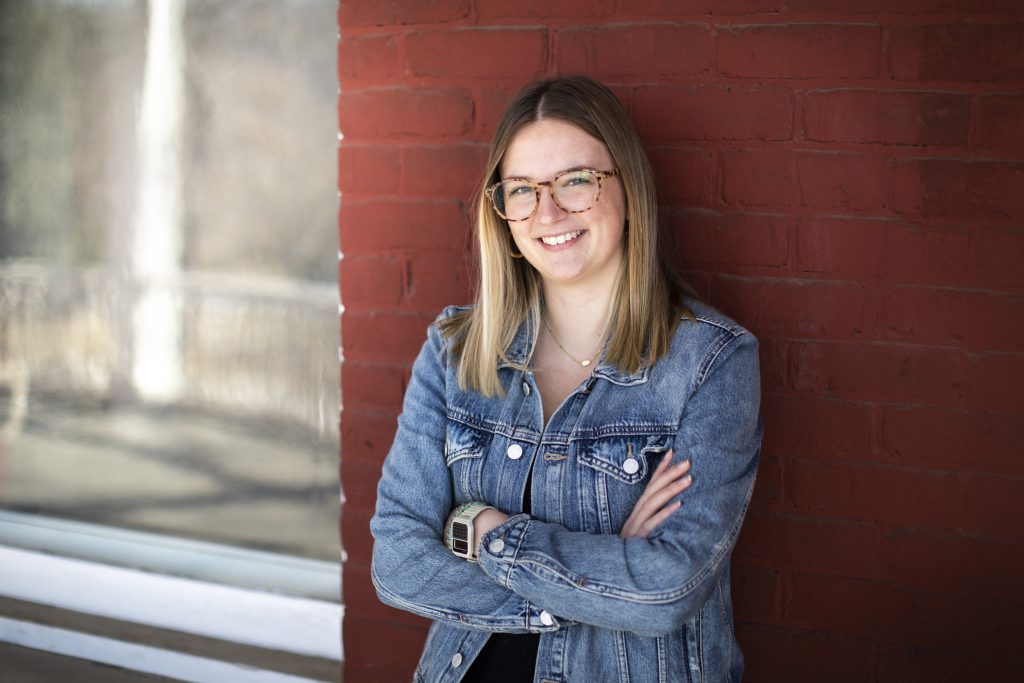 Originally from Hattiesburg, Mississippi, Day learned about Southern Virginia from her Young Women's Camp leader, alumna Jessi Whipple ('10). Day came to the University in 2016 and participated in cheer, cross country, and track in her freshman and sophomore years before serving a mission for The Church of Jesus Christ of Latter-day Saints in England.
Returning to Southern Virginia after her mission to continue her education, she worked as the University's Art & Design recruiter from 2021–23, and as a graphic designer and social media content manager from 2022–23.
"Working at Southern Virginia allowed me to take what I was learning in the classroom and develop some real-world experience in designing for various areas, especially social media," said Day. "Having that background in understanding what graphics perform well on social media was a big part of what got me placed with the Washington Spirit. Southern Virginia was instrumental in me having this awesome opportunity to work for a great company."
Day graduated from Southern Virginia University with a degree in design, minor in business management & leadership, and a concentration in graphic design. She married fellow alum Ty Day ('22) in May 2023 and they now live in Atlanta, Georgia.