Speeches
Finding and Maintaining Happiness In Life with Alumni Scott ('01) and Rachel ('05) McKeon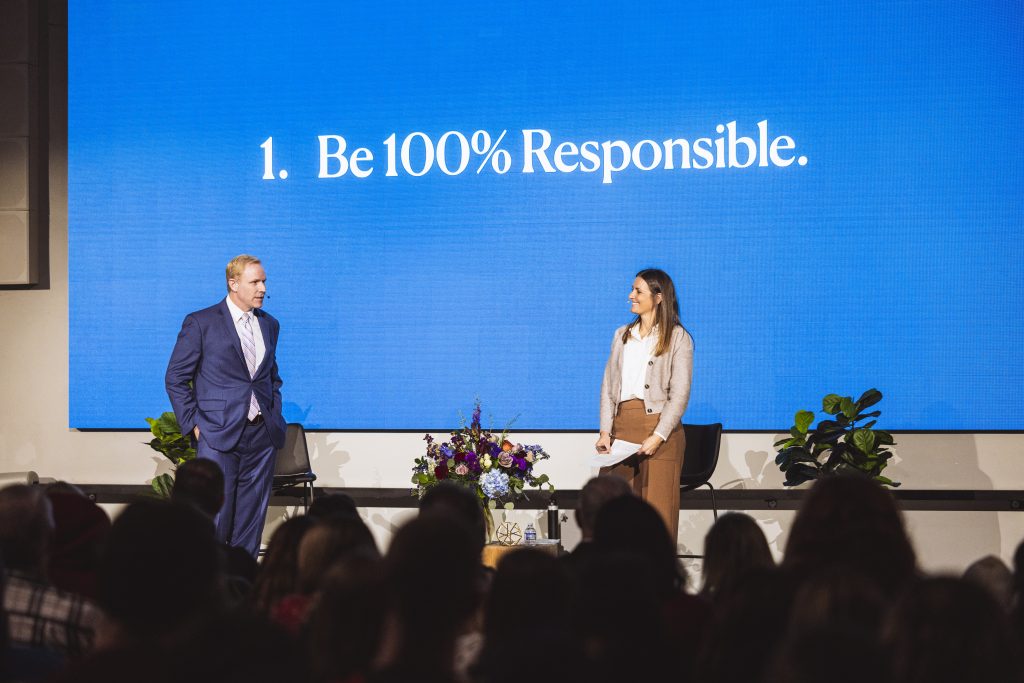 On Oct. 27, the campus community and visiting alumni gathered in the Knight Arena to kick off the annual Homecoming Weekend and hear from alumni Scott ('01) and Rachel ('05) McKeon as they shared stories of their time as students and principles to find happiness throughout life.
"This tradition of gathering is called homecoming because we have alumni and students returning to campus, their home, to honor this place of growth and learning," said Provost James Lambert. "While this is a place you call home because of its associations of safety, security, excitement, comfort, and beauty, even more so your home is where you find your Savior Jesus Christ."
Among the first group of students at Southern Virginia University, Scott and Rachel, who served as the first captains of the baseball and volleyball teams respectively, shared memories of the early years of the school, including how they met and Scott's surprise proposal to Rachel in front of the entire campus community.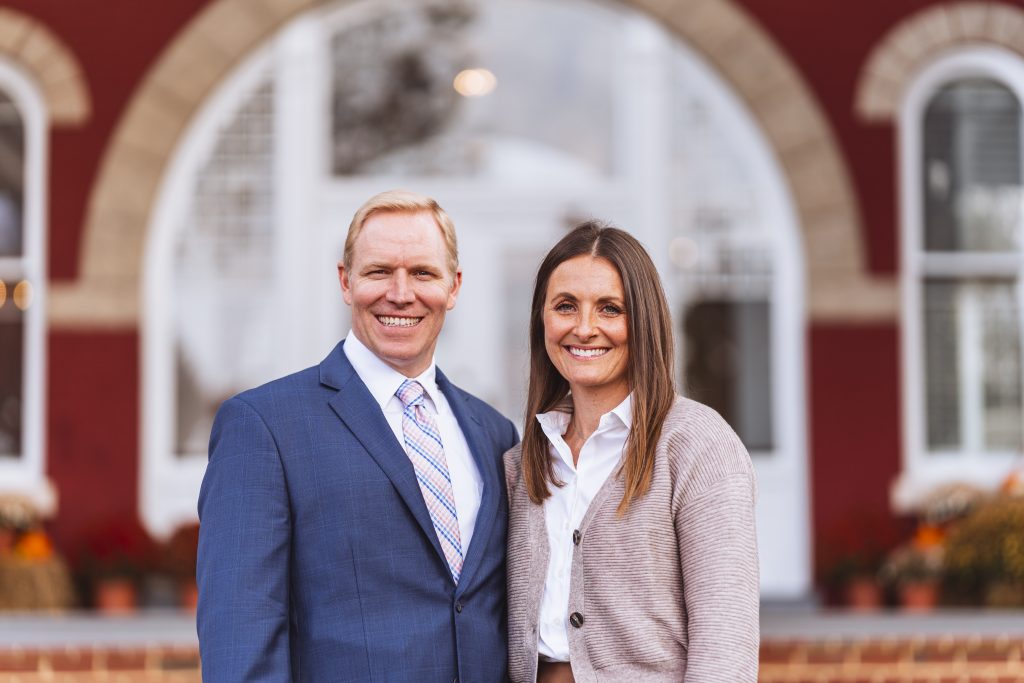 "Coming to Southern Virginia University, I got to experience so many things and I got to meet the love of my life, and I am so grateful," said Scott, who was a member of the earliest graduating class at Southern Virginia and currently serves as the president of the University's Alumni Association. "It is a principle we should all take to heart that when you trust, when you serve, and when you believe that God will guide you, you don't need to be worried about what the future may hold. He's preparing and guiding you to a wonderful, wonderful life."
Scott and Rachel also shared three principles—accepting responsibility, having gratitude, and being a builder in all aspects of life—that they and their family strive to follow to allow for increased growth, learning, and happiness throughout life.
"Being happy is really just being like our Savior," said Rachel. "We don't know how things are going to turn out in life, but we have someone, Christ, who is working for our good. Being one hundred percent responsible, being grateful, and being a builder are things that we have found that not only bring us closer to our Savior, but also help us create lasting happiness in what we do in our lives."
Both with bachelor's degrees in liberal arts, the McKeons were married in 2000 and are the parents of four children. Rachel has had a career as a mother and homemaker, and Scott earned dual master's degrees from the University of Southern California in business and real estate development, and has spent time working in commercial real estate, fintech, and now commercial property services.
Scott currently serves as a bishop in his ward and as a member of the Board of Trustees for Southern Virginia University, and Rachel is now in her fifth year of teaching early morning seminary.
Later that evening, the campus community returned to the Knight Arena for the annual Homecoming Concert, where visiting alumni continued in the tradition of joining with the university choirs in singing, "Shenandoah."