News Release
Emeritus General Authority and Humanitarian Robert C. Gay to Speak at Graduate Celebration on April 28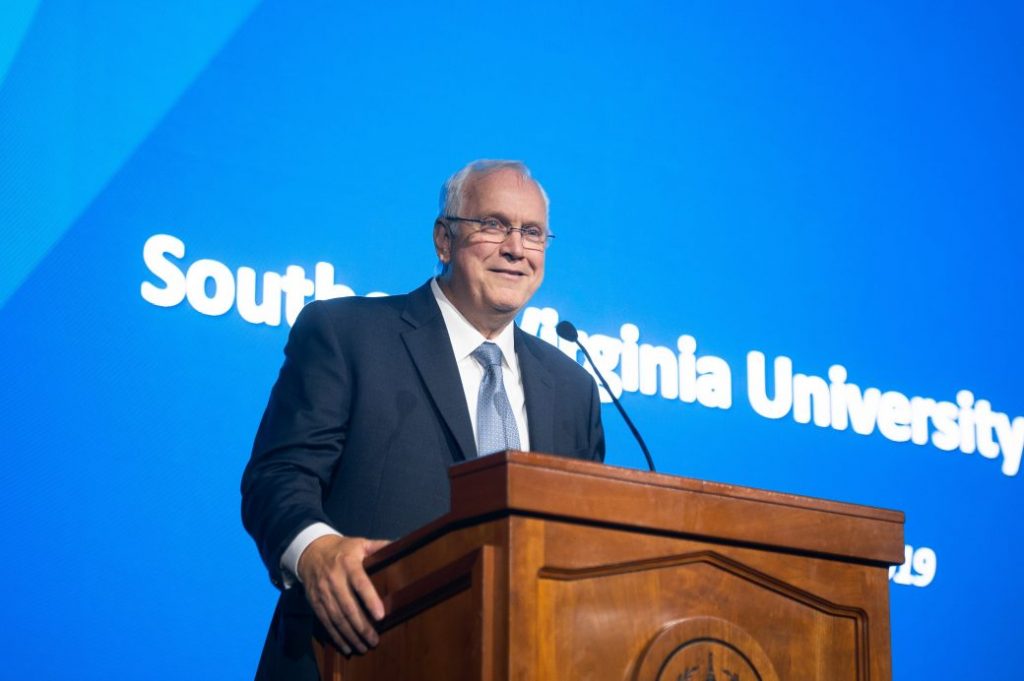 Elder Robert C. Gay, emeritus general authority seventy for The Church of Jesus Christ of Latter-day Saints, humanitarian, and private equity business leader, will address the campus community in a forum celebrating the Class of 2023 and student accomplishments from past academic year on Friday, April 28, at 11 a.m. in the Knight Arena.
Called as a general authority seventy for The Church of Jesus Christ of Latter-day Saints in 2012, Gay served as chairman of the self-reliance services and the perpetual education fund committee and president of the Asia North Area. He was also a member of the missionary executive council and the executive committee of the Church Educational System. While serving in the Presidency of the Seventy, he assisted in the supervision of the North America Northeast, Asia, and Asia North Areas. He was released as a general authority seventy in 2021, receiving emeritus status.
Prior to being called as a general authority seventy, Gay spent decades in private equity, working as the managing director, co-founder, and CEO of HGGC, the managing director at Bain Capital, an executive vice president of GE Capital, a vice president in the Merchant Banking Group at Kidder Peabody, and an engagement manager at the international consulting firm McKinsey & Company. Gay also worked with Steve Young and Rich Lawson in co-founding Sorenson Capital, a growth equity firm for B2B software companies.
Gay has established several humanitarian organizations that have built schools, provided clean water, medical clinics, and microenterprises around the world. He served as a co-founder with his wife, Lynette, for the Ballard Center for Economic Self-Reliance at Brigham Young University, was on the board of trustees and served as an advisor for the Forever Young Foundation, and is the founder of the Komart Foundation in Ghana.
Gay earned a bachelor's degree in economics with an emphasis in statistics from the University of Utah and a doctorate in business economics from Harvard University. He also served a mission in Spain for The Church of Jesus Christ of Latter-day Saints. He and Lynette, are the parents of seven children.
Both Robert and Lynette Gay have spoken at Southern Virginia University several times. Robert was the featured speaker at the 2010 Commencement ceremonies, where he received an honorary doctorate from the university, and most recently at a 2019 forum. Lynette, who was formerly a member of Southern Virginia's Board of Trustees and is now the Managing Director of Kensington Capital Children's Fund, spoke at the 2011 Homecoming forum.