Spotlight
Elevating Higher Learning in Science through the Honors Program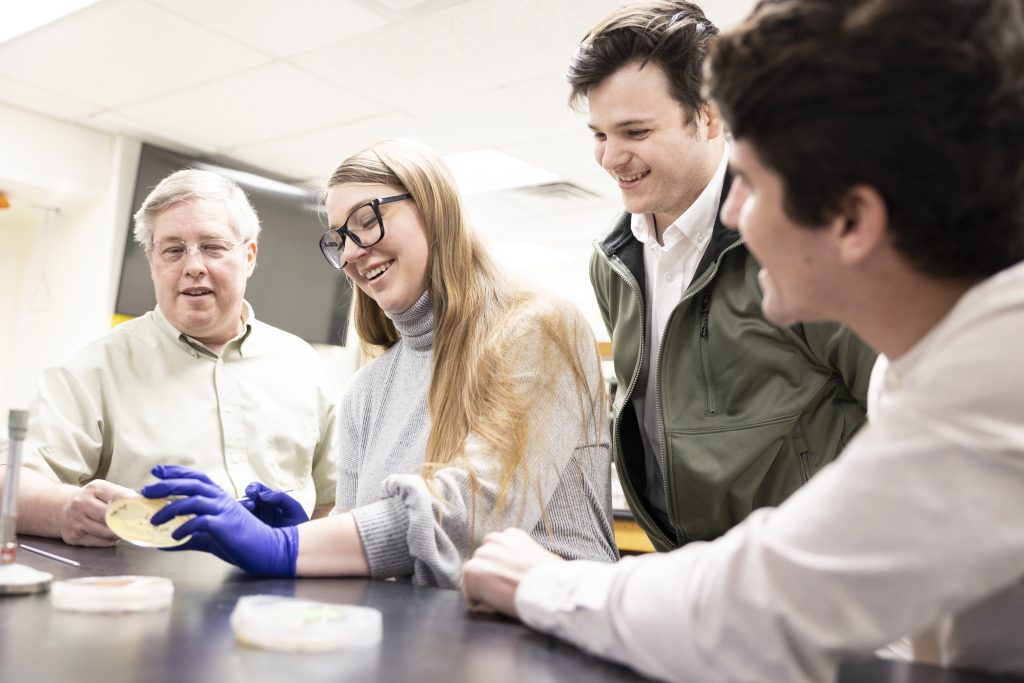 Taking higher education to the next level as members of the Honors Program, seniors and biochemistry majors Emma Miller, Jaden Nelson, Clayton Tacker, and Janna Tidwell are diving deep into the scientific process for their honors thesis project—changing the color of yeast from green to red using the gene editing tool CRISPR.
Shortly after joining the Honors Program in 2021, Miller, who is also majoring in music, began looking for a project she could do in a lab for her honors thesis. After meeting with Professor of Philosophy and Director of the Honors Program John Armstrong for guidance, Miller reached out to Professor of Biology Richard Gardner, who specializes in molecular and cellular biology, for ideas.
"I'm applying to medical school, so research is always a good thing to have, and I wanted to take advantage of what the Honors Program was offering," said Miller. "Professor Armstrong suggested asking a science faculty member for ideas and if they would be willing to oversee the project, and I thought Professor Gardner would be a good fit. He looked into some ideas, and the next day found this yeast project he thought would be a good option."
Over the next year, Nelson, Tacker, and Tidwell joined the project as they searched for science-related ideas for their honors thesis. Helping them in their process, Gardner connected the students with a colleague from Buffalo, New York, who had conducted the experiment before, for additional insights.
"It's cool to get these types of minds together who are really interested in science and see the live application of the things you learn about in your biology and chemistry classes," said Tidwell, who is also majoring in music and plans to attend medical school. "You can read about these pathways and these super microscopic cellular processes, but then when you actually see it working, it really clicks together."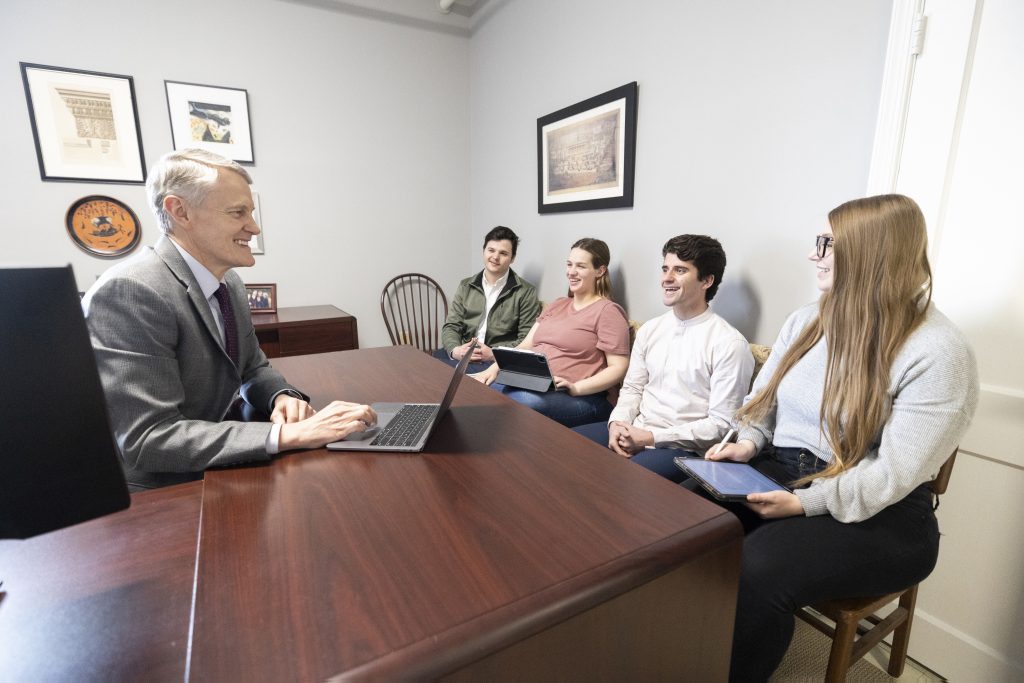 The most widely used gene editor, clustered regularly interspaced short palindromic repeats, or CRISPR, is a highly precise gene editing tool that can change, or edit, pieces of a cell's DNA. Discovered in 2012 by American scientist Jennifer A. Doudna and French scientist Emmanuelle Charpentier, they received the Nobel Prize in Chemistry in 2020 for the discovery of one of the "greatest weapons in genetic technology."
"For our approach, we split into two groups and took a different part of the project," said Tidwell. "Jaden and Emma took the PCR part, the polymerase chain reaction, and worked a lot on the plasmid and the first part of the reaction, and then Clayton and I worked on the yeast transformation portion, making different mixtures and seeing how to get the colonies to grow and avoid contamination."
While encountering some challenges during the process, the students used the opportunity to develop critical lab experience and understanding in all stages of the project: troubleshooting, experimenting, collaborating with professors, and doing research on different ideas and techniques.
"I really want to give a lot of credit to the Honors Program," said Nelson, who has been accepted into Tufts University's doctoral program in dentistry. "With the honors thesis being a requirement to do outside of class, it has developed this additional opportunity for students to engage in and learn about research under the expertise of faculty."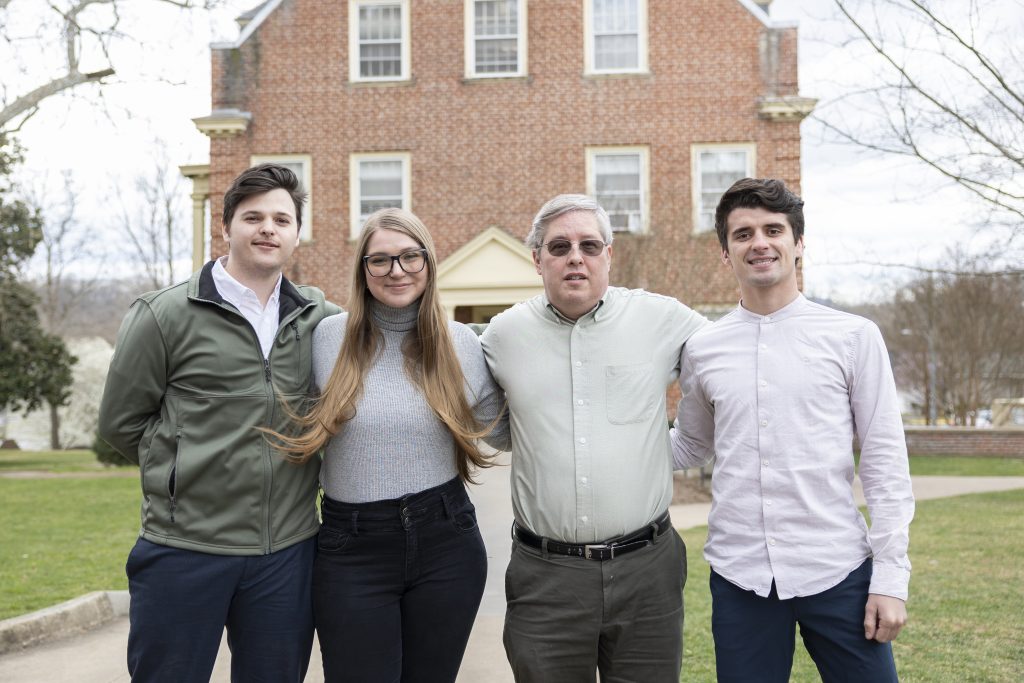 Having completed the majority of the lab work, Miller, Nelson, Tacker, and Tidwell are now writing their honors thesis and preparing to present their project to an audience of students and faculty in April.
"When I took biology and chemistry as a freshman, I just fell in love with it," said Tacker, who will start a Ph.D. program in biochemistry at Brigham Young University in the fall. "I remember thinking this is what I want to do, I want to do research. At the time I didn't have very good grades, so I talked to my academic advisor, Dr. Johnson, and he told me that I need to make A's for the next two years straight and that I should join the Honors Program. Since then I've turned my whole GPA around, and now I'm getting ready for my Ph.D. program."
Open to students of any major, the Honors Program promotes higher learning, espouses the teaching of Jesus Christ, and encourages honors students to love one another and lift those around them. The Honors Program gratefully welcomes financial donations to support its activities, which include student research, guest lectures, field trips, firesides, assistantships, and counseling for graduate school applications. To make a donation, simply complete the University's secure donation form and select "Honors Program."