Speeches
Dr. Matthew Wickman: "On Spiritual Experience and Spiritual Life (By Way of Literature)"
On Feb. 24, Dr. Matthew Wickman, an English professor at Brigham Young University, spoke to the Southern Virginia University campus community on the changing power of spiritual experiences and literature and how it inspired his recently published book, "Life to the Whole Being: The Spiritual Memoir of a Literature Professor."
"Spiritual experiences produce real significant meaningful changes in how we see the world and each other. They transform us," said Wickman. "My favorite thought about this is by Parley P. Pratt. He says they 'quicken all the intellectual faculties, increases, enlarges, expands, and purifies all the natural passions and affections and adapts them by the gift of wisdom to their lawful use. It inspires virtue, kindness, goodness, tenderness, gentleness, and sharing'."
Wickman began exploring the impact spiritual experiences can have when he was given the opportunity to create a class at BYU. As he wrestled with what to teach, wondering if he should teach on what was popular or on what he was currently researching, Wickman explained that he realized he was going about it the wrong way.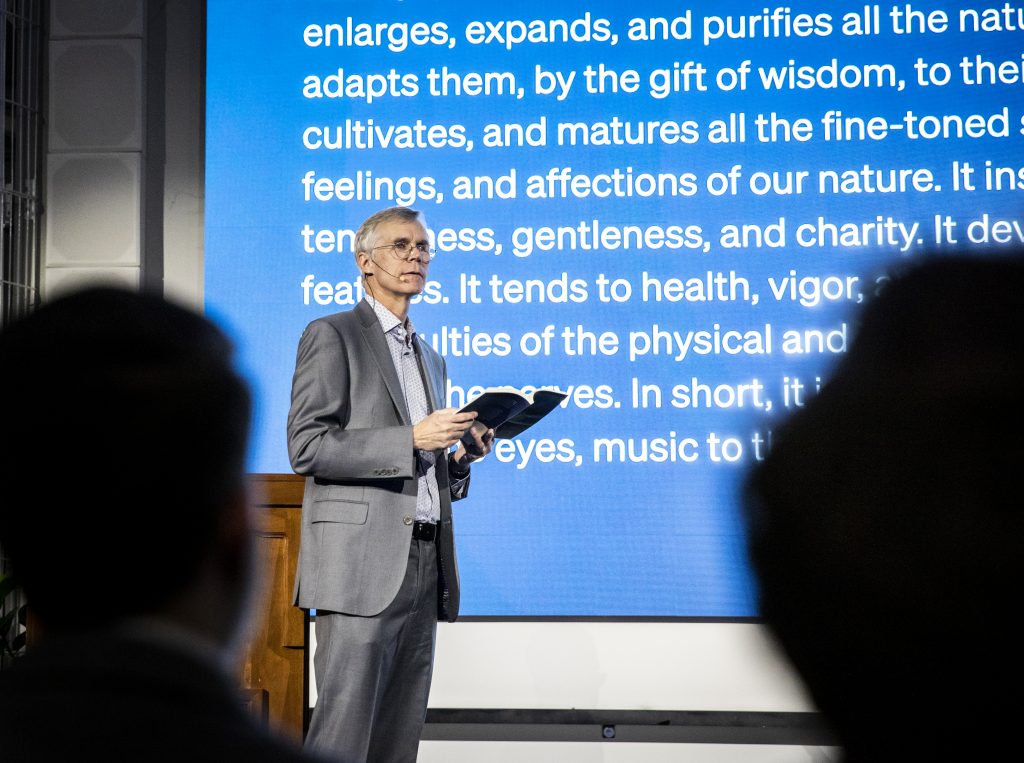 "I thought, 'what if I asked a different question?' Instead of what I am working on, or what was cool in the Humanities, what if I thought instead in terms of what is important, what really matters to me and build a class around that," said Wickman. "And what I thought was the most important to me was my spiritual life, spiritual experiences, and my relationship with God."
Using excerpts from his new book, "Life to the Whole Being: The Spiritual Memoir of a Literature Professor," Wickman dove into the changes spiritual experiences and literature enact in a person, such as boosting brain activity, improving memory, and increasing empathy and awareness to external environments.
"It involves strong and broad neural activation, which is a fancy word for brain activity," said Wickman. "It also creates a wide awareness of the world around us. There is both a strength of feeling and interconnectedness of ideas, memories, and emotions in a way as to leverage significant personal change and social effects. So the changes people feel when they have a spiritual experience are both personal changes and social changes."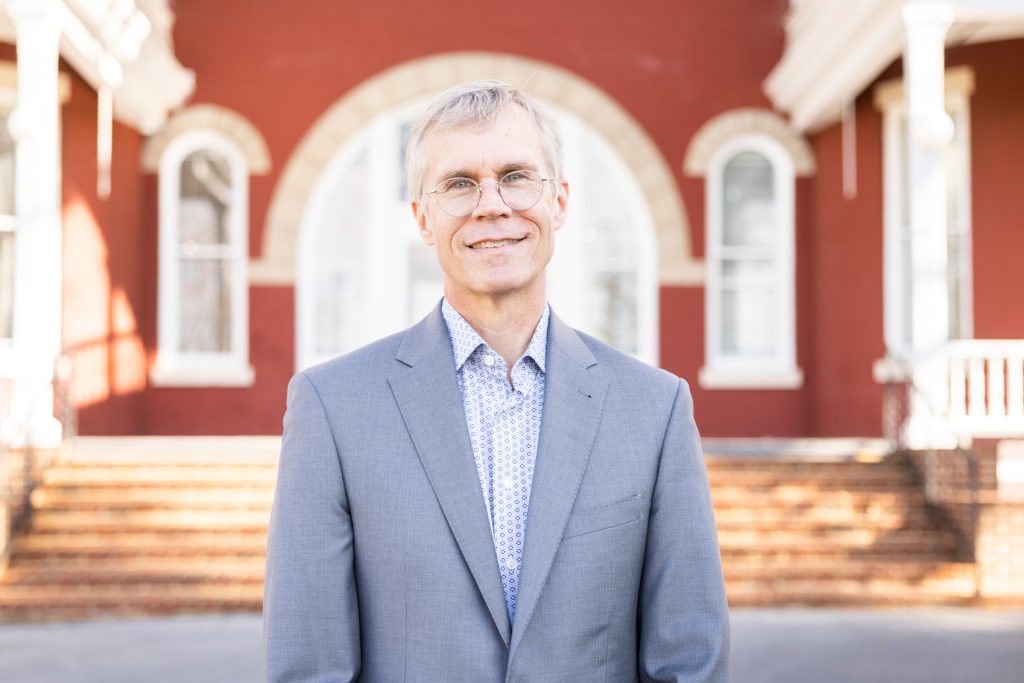 Wickman invited the campus community to reflect on how they uniquely received personal revelations and spiritual experiences, and ponder on how they react to them, or how they wish they would react.
"Think about these questions," said Wickman. "How do you receive spiritual experiences? Do you notice any patterns? One thing I recommend to you is that you keep a spiritual journal. I find that note taking not only helps me with remembering, but it also slows me down and makes me more attentive to the instruction the revelation is giving me. Find how the Spirit works for you."
A professor of English at Brigham Young University and the founding director of the BYU Humanities Center, Wickman specializes in literature and spirituality, intellectual theory, and Scottish literature, and has published three books and nearly thirty articles and book chapters on the topic.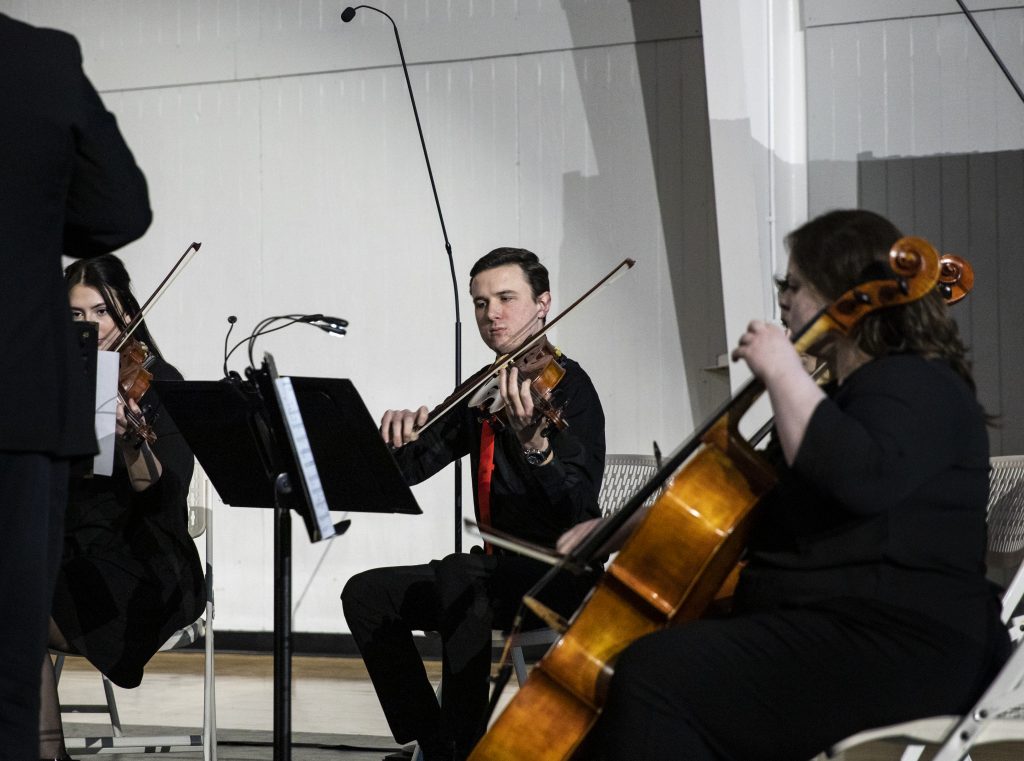 The event featured a musical performance from the Camerata Orchestra, Movement 1 from "Palladio," directed by Assistant Professor of Music Jacob Hofer. Continuing University tradition, the campus community joined in singing "Love One Another" at the end of the event.