News Release
Dr. Eric Denna Named Acting President after President Reed Wilcox Granted Medical Leave
To support President Reed N. Wilcox's recovery following a recent health concern, the Southern Virginia University Board Executive Committee (BEC) has granted him an administrative medical leave of at least three to six months. During this period, the BEC has elected current trustee, Eric Denna, Ph.D., to serve as the university's acting president.
"We are so grateful for President Wilcox and wish him a speedy recovery," said Hugh Redd, Chairman of Southern Virginia University's Board of Trustees. "After everything he's done to support the university, it's now our turn to support him. We appreciate our university community's prayers and support on behalf of President Wilcox and his family."
To serve as Southern Virginia University's acting president, Denna has stepped away from his current position as Senior Vice President in professional services at Health Catalyst, a leader in healthcare improvement and analytics. There, Denna has filled a wide range of client and business development roles, including helping to create Health Catalyst University.
Out of respect for the privacy and recovery of President Wilcox and his family, please share messages of support and well wishes via this form.
Eric Denna Biography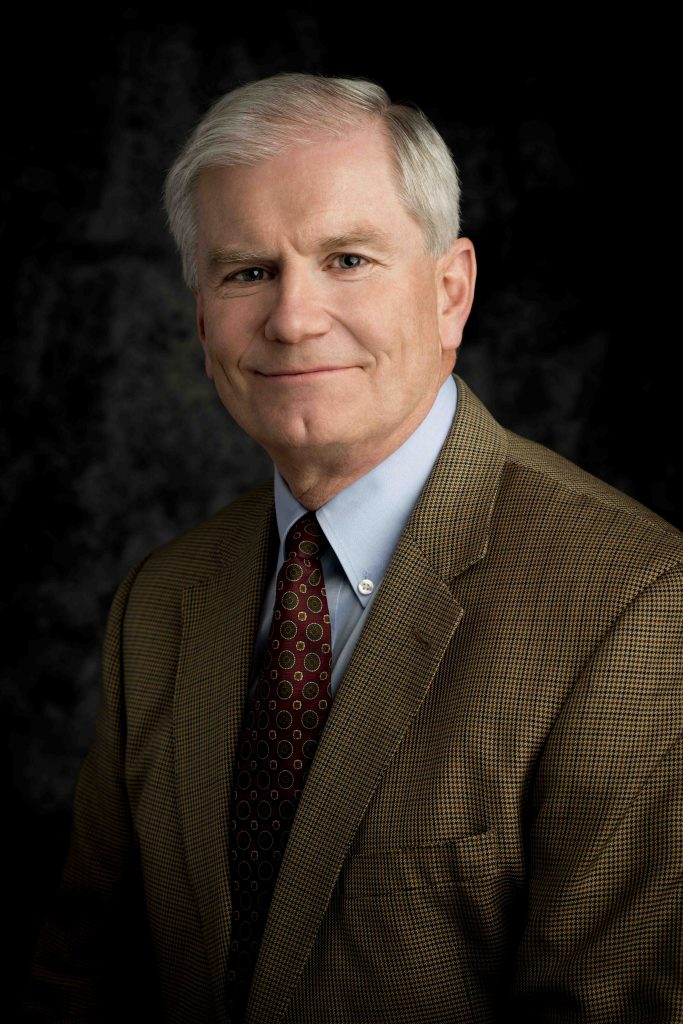 Denna joins Southern Virginia University with an extensive background in higher education in both faculty and administrative roles. These include roles as vice president at the University of Maryland – College Park, Brigham Young University, the University of Utah, and the Utah System of Higher Education. He also co-chaired the Utah Education Network board of directors and served on the board of directors of Educause, a non-profit organization focused on higher education. He was the Warnick/Deloitte & Touche Faculty Fellow and associate professor of information systems at BYU's Marriott School of Management when he was asked to assume an administrative role at BYU.
In addition to his work in higher education, Denna has worked as CIO for The Church of Jesus Christ of Latter-day Saints and as Managing Director of the Priesthood Department. He also served as CIO for the Times Mirror Corporation's Higher Education book division, as chief operating officer of The RBL Group, and as senior vice president of global operations at Ascent Media.
As a consultant and researcher, Denna has worked for Ernst & Whinney, Price Waterhouse, and Coopers & Lybrand. Additionally, he has consulted with various state and local governments and large firms such as Apple, IBM, Sears, the states of Washington, Utah, and Michigan, as well as Geneva Steel, Scott Paper, Cengage, The Research Board, and many others.
As an author and presenter, Denna has written books and scholarly and professional articles on the strategic use of information technology and has spoken or taught at conferences, seminars, symposia, and universities worldwide. He earned a bachelor's degree in accounting and a master's degree in information systems from Brigham Young University. He also earned a doctorate in information systems from Michigan State University, where he was the Coopers & Lybrand Doctoral Scholar.
A trustee of Southern Virginia University since 2021, Denna also serves on the board of directors of various companies, including OC Tanner, Protocol Now, Pando Analytics, and several others. He is an advisor to Startup Ignition Ventures and Summit Investment Studio, which both focus on helping startups.
Denna and his wife Lyn are the parents of seven children and a growing number of grandchildren (soon to be 14). With his family, Denna enjoys learning, hiking, skiing, gardening, woodworking, and helping entrepreneurs. Both Lyn and Eric served full-time missions in their youth for The Church of Jesus Christ of Latter-day Saints in the Spain Barcelona Mission and have served in many Church callings, including bishop and stake president.