Speeches
Creating a Culture of Psychological Safety with Dr. Tim Clark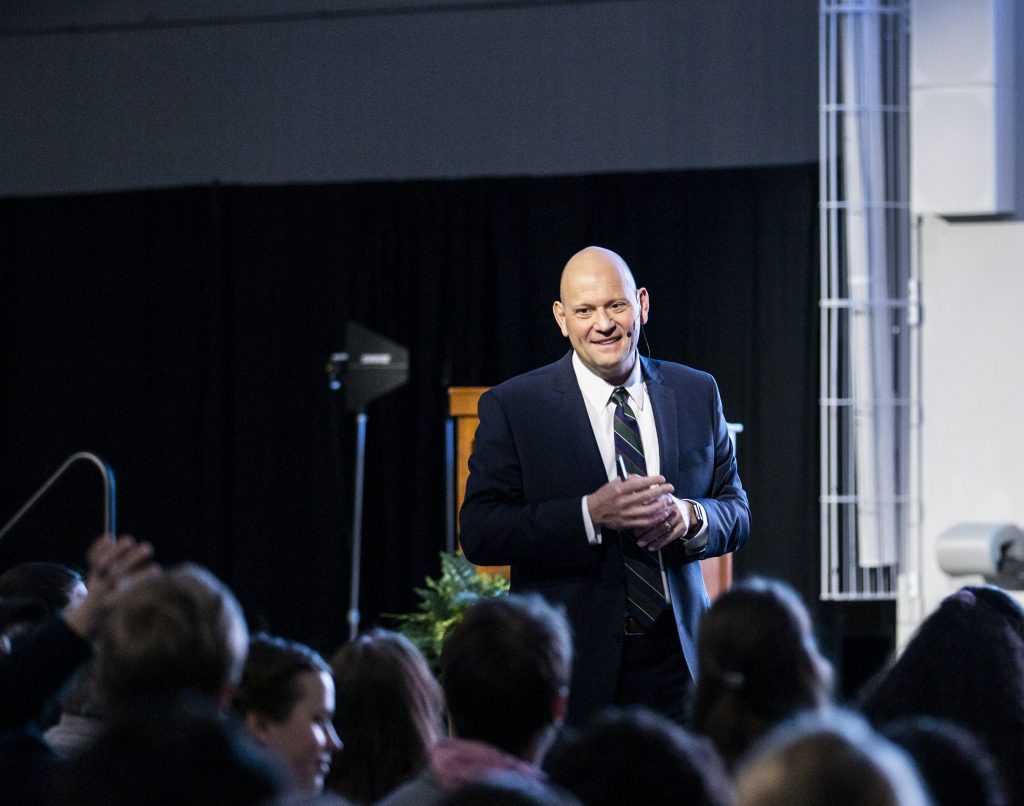 On April 7, the campus community gathered for university forum to hear from organizational anthropologist Dr. Tim Clark. As founder and CEO of global consulting organization LeaderFactor and author of the best-seller, "The 4 Stages of Psychological Safety," Clark spoke on the importance of creating psychologically safe environments and culture to allow innovation and growth to thrive.
"You are a cultural architect," Clark taught. "You are a radiating influence to your friends, classmates, and colleagues every day, and there's no off switch. You are a cultural architect contributing to the culture at Southern Virginia, in the classroom, at your dorm, wherever you are. So, what are you modeling?"
In an interactive discussion with the audience, Clark shared the importance of deliberately creating a culture that promotes innovation, inclusion, and vulnerability, rather than allowing for a psychologically dangerous culture that stifles creativity and teamwork.
"All of this comes back to a central mechanism for culture formation," said Clark. "It's very simple: reward, model, reward vulnerability…There's no shortcut. Everything hinges on how well we are modeling and rewarding vulnerability."
Defining culture as the way people interact, Clark highlighted the importance of human emotions in his four stages of psychological safety: inclusion safety, learner safety, contributor safety, and challenger safety.
"The construct of psychological safety is that it lives at the intersection of respect and permission," said Clark. "We begin in a state of exclusion, and as soon as humans begin to interact, patterns of interaction emerge instantaneously. We call those norms. If those norms are inclusive, we cross the inclusion threshold and we move to inclusion safety."
Clark showcased examples throughout history of inclusiveness and cultures that promoted psychological safety through reducing social friction and increasing intellectual friction—allowing individuals to challenge themselves and others to reach their full potential.
"There's two things that we want in a culture that drives performance and drives the experience," said Clark. "Number one, we're trying to create a sanctuary of inclusion. And number two, we're trying to create an incubator of innovation. These are the two most important aspects of culture. Innovation is the lifeblood of growth."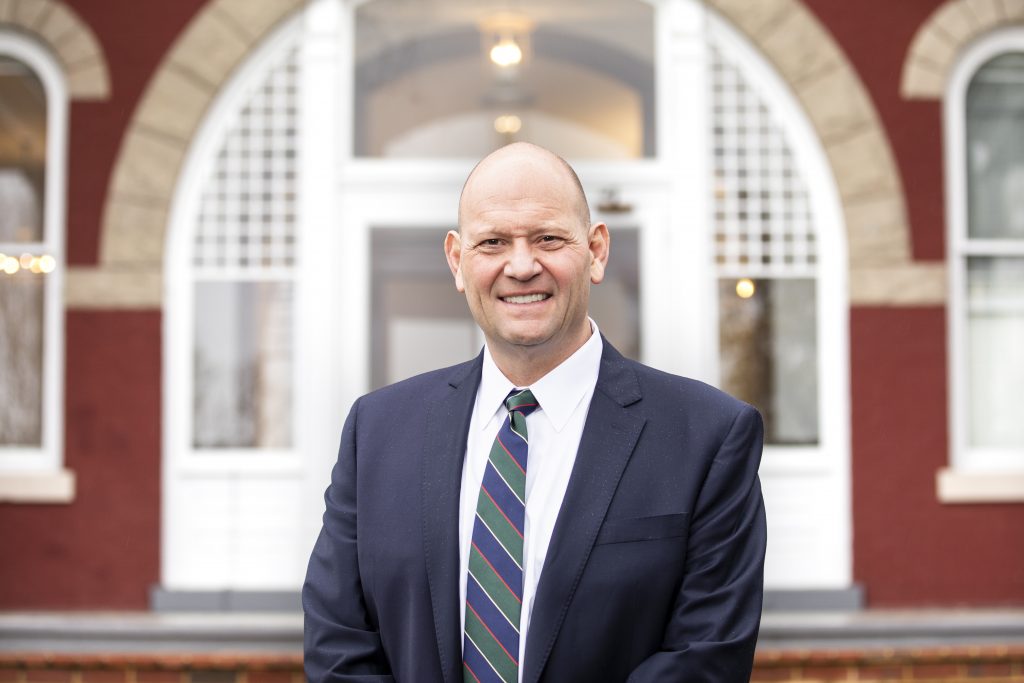 Dr. Tim Clark is the founder and CEO of LeaderFactor, a global consulting organization, is the author of five books and more than 200 articles on leadership, culture, and change, and has worked with more than 300 CEOs and their teams around the world. After earning his bachelor's degree in international relations, political science, and Korean studies from Brigham Young University, Clark earned a doctorate in social safety from Oxford University as a British Research Scholar, and was a Fulbright Scholar at Seoul National University in Korea.
The event featured a musical performance by Accolade, "Feeling Good," arranged by Patrick Summers. The campus community then joined in singing the University anthem, "Love One Another."