Spotlight
Class of 2023 Launches Into Grad School, Public Service, and More
As the 2022–23 academic year comes to a close, the Class of 2023 at Southern Virginia University are preparing to launch into their next steps in careers and graduate programs. Highlighted below are five such students.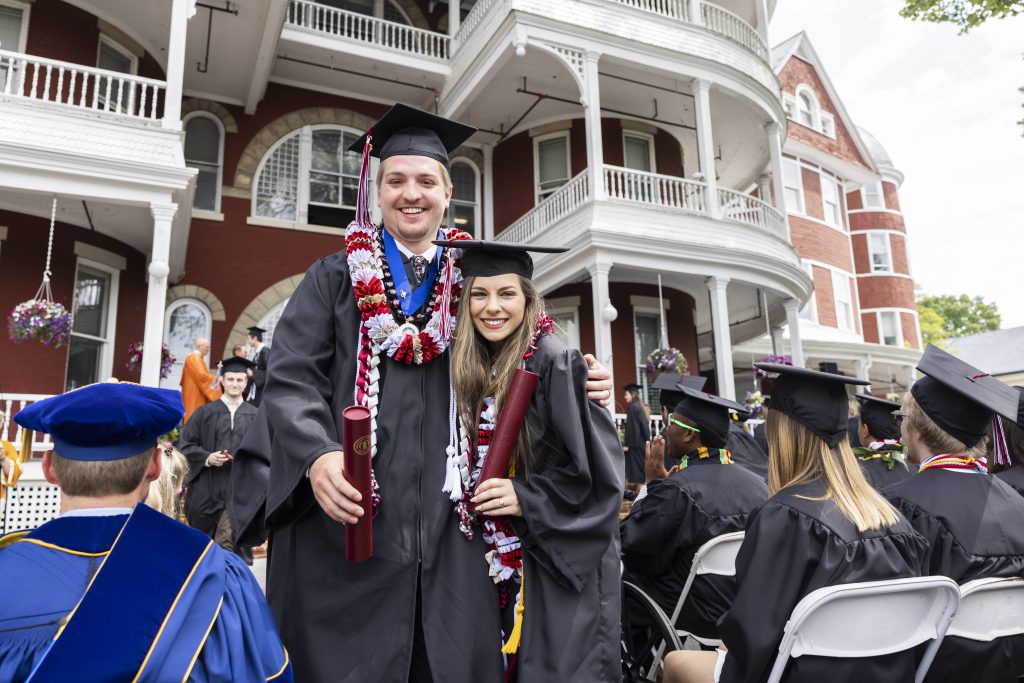 Cole and Emily Oldham | School of PA Medicine at the University of Lynchburg
Cole: Biochemistry major and Pre-med concentration from West Valley City, Utah.
Emily: Biochemistry major and Pre-med concentration from Hartsville, SC.
Cole and Emily have been accepted into the School of PA Medicine at the University of Lynchburg, where Emily will start later this year to become a pediatrician, and Cole will attend after a gap year to become a sports physician assistant (PA).
"Southern Virginia University has been a place that feels similar to home to me," said Cole. "Everyone here just wants you to succeed and to excel, so I feel excited and ready to take this next step in our lives."
Cole was first introduced to his prospective career when he was injured his senior year of highschool, and his PA helped him complete his goal to play on senior night a few months later. Emily initially planned to become a nurse, but when her grandfather was hospitalized, she learned about becoming a PA from his nurses and was inspired to follow that track. In 2022, the couple began working at Trio Healthcare as clinical research nurses.
"It's important to know that when you want something, you need to work hard for it," said Emily. "Success is measured on a lot of different things. We've all worked really hard to be here and put in the work every single day, and it feels really worthwhile when you get to that point of reaching your goal. I'm excited for this next step and to be able to apply the education we've received here."
While at Southern Virginia, Cole was a member of the football, wrestling, and track teams, and was awarded the sportsmanship award for football. Also a student-athlete, Emily was a member of the softball team and is a Marriott Scholar. Cole and Emily are also members of the University's Phi Kappa Phi honors society. They were married in 2021.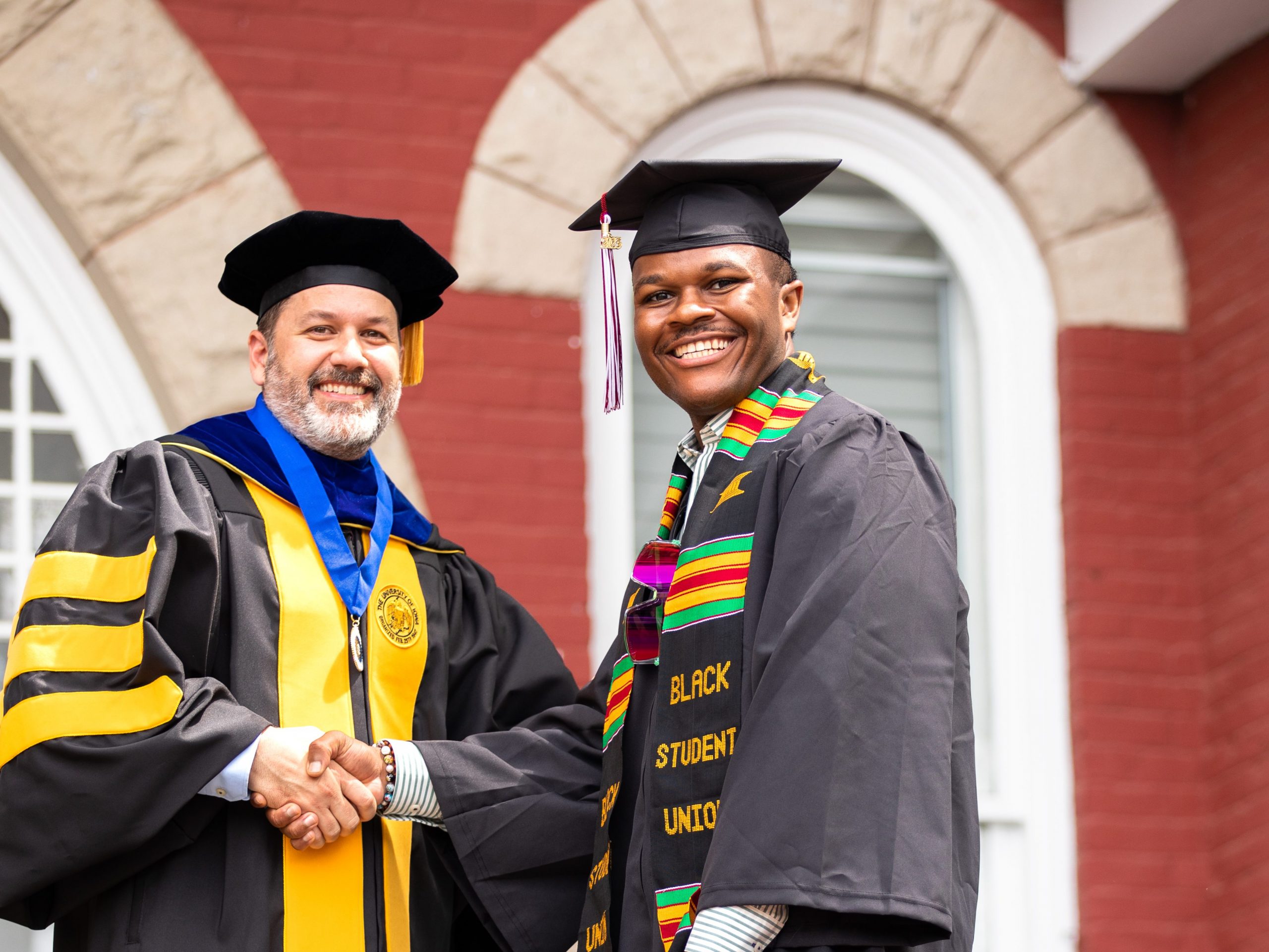 Avery Rabb | Deputy Sheriff at Arlington County Sheriff's Office
Liberal Arts major and Creative Writing minor from Culpeper, VA.
Following graduation from Southern Virginia University, Avery Rabb will begin working as a deputy sheriff in Arlington County, Va., fulfilling a childhood dream to work in law enforcement. Inspired by several family members serving in law enforcement, Rabb joined the army as a reservist four years ago to develop additional skills and experience, where he also served on an overseas deployment in 2021.
"I've always been attracted to jobs that have a lot of honor," said Rabb. "I love the D.C. Arlington area, and I'm looking forward to being in such a diverse place, getting to meet people of all different walks of life and different social classes, and being able to help them."
As a student at Southern Virginia, Rabb was a member of the wrestling team for three years and the rugby team for the 2022-23 season. With the guidance of his professors and coaches, Rabb developed both academic and life skills and experiences while completing his undergraduate degree.
"I have to give a shout out to Professor Dransfield, Professor Hufford, Dr. Maitland, and Dr. Sorber," said Rabb. "They inspire you to think outside of the box and use the tools you've learned to comprehend bigger ideas and take what you're reading or studying and really learn from it. I've learned that nothing worth having in this life is going to be easy. But at the end of the day, get up and continue to push through, and you'll get there."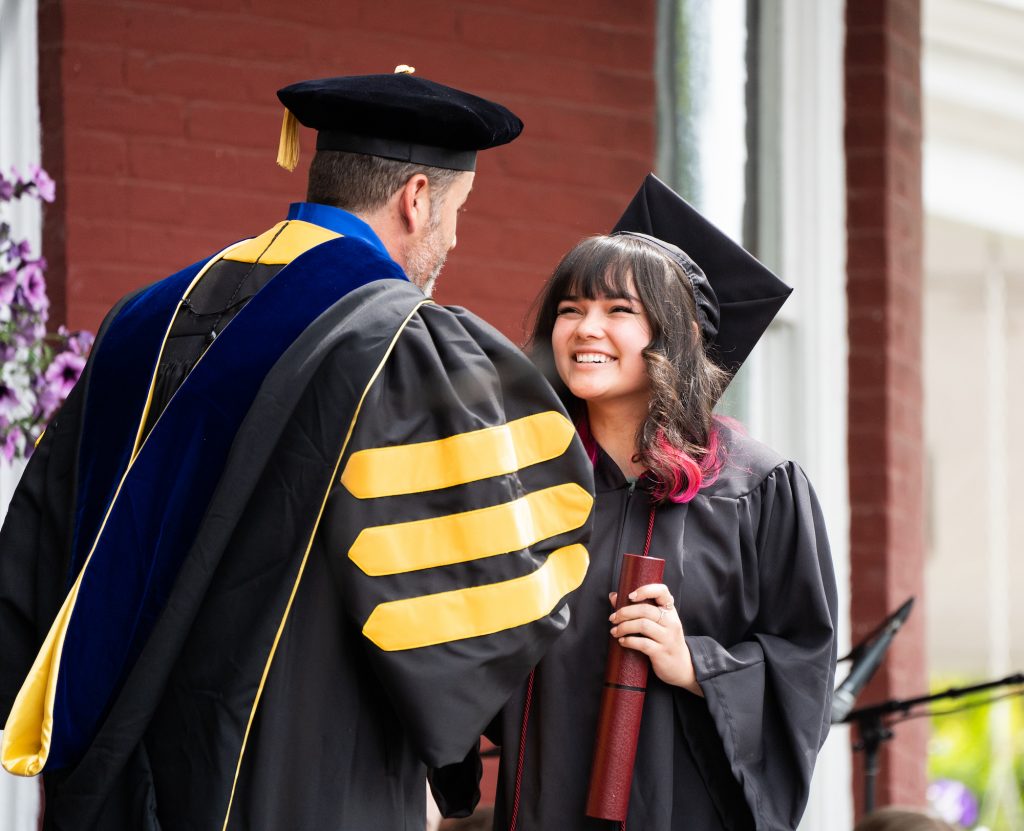 Anna Liu | Preschool Teacher at La Petite Academy
English major and Creative Writing minor with a concentration in Publishing from Eagle Rock, Utah.
Having worked at La Petite Academy in Utah in various positions since she was 17, Anna Liu will be returning to the academy as a preschool teacher and team lead after graduation.
"I've always loved being able to work with kids," said Liu. "Kids definitely teach you as much as you're teaching them, and I really value that kind of experience. I love reading and writing, and getting to instill that love in kids is something that's really special to me."
During her time at Southern Virginia University, Liu served as a tutor in the Writing Center and as an editor for the student-run newspaper, The Herald, where she published several articles. She is also a Marriott Scholar, which recognizes excellence in scholarship, leadership, service, and extracurricular activity. As an English major, Liu credits Professor Sarah Maitland for helping her take her learning to the next level.
"I have loved every single professor that I've taken classes from, but I can't say enough good things about the professors in the English program," said Liu. "Professor Maitland has really taught me how to use different perspectives in my reading and writing. She has just stretched my brain in ways I never thought it could be stretched before, and I'm excited to share what I've learned."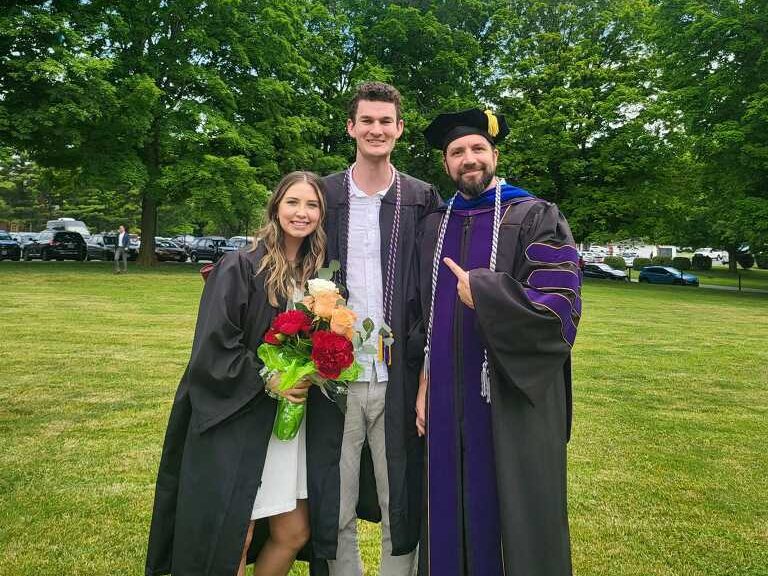 McKay Walker | Talent Acquisition Assistant in HR at Onsight Healthcare
Business Management and Leadership major with a minor in Psychology from San Diego, CA.
After graduation, McKay Walker will begin working in human resources as a talent acquisition assistant at Onsight Healthcare in Nashville, TN. Initially a student at BYU-Idaho, Walker transferred to Southern Virginia University to play volleyball on the men's team. While taking an Intro to Careers class with Kelly Woodard, Walker was introduced to the idea of working in HR and decided to pursue it.
"I started reaching out to companies and directors of HR to get some more information," said Walker. "From there I started applying for internships and was able to get a lot of hands-on experience from an internship in Arizona. That's when I really found a passion for it. In HR you can move around in different areas and specialties, and there's so much potential for learning— that's what drove me to find a career in it."
As a student at Southern Virginia, Walker worked in Student Life and was a member of the men's volleyball team for three years, where he competed in the NCAA National Tournament each year. He also worked as an HR intern at Washington & Lee University, and as an HR administrative assistant for Charter One. Walker served a mission for The Church of Jesus Christ of Latter-day Saints in Cordoba, Argentina.
"At Southern Virginia, something that really benefited me as a student was having the same people in my classes every semester," said Walker. "It was really great to have that unified community to help me grow personally and in my passion, and it provided me with the opportunity to explore what others are passionate about as well."