News Release
Bonnie H. Cordon Named President of Southern Virginia University
Buena Vista, Va. — By unanimous vote, Southern Virginia University's Board of Trustees has installed Bonnie H. Cordon as the university's tenth president.
"We are at a pivotal moment in the history of Southern Virginia University, and our board is united in its conviction that President Cordon is the right person to lead us now," said University Chairman L. Hugh Redd. "Her unique experience, along with her insight and understanding of the needs of today's rising generation, particularly qualify her for this role. We are fortunate to have President Cordon leading us at this time and we are thrilled about this next chapter in our university's legacy."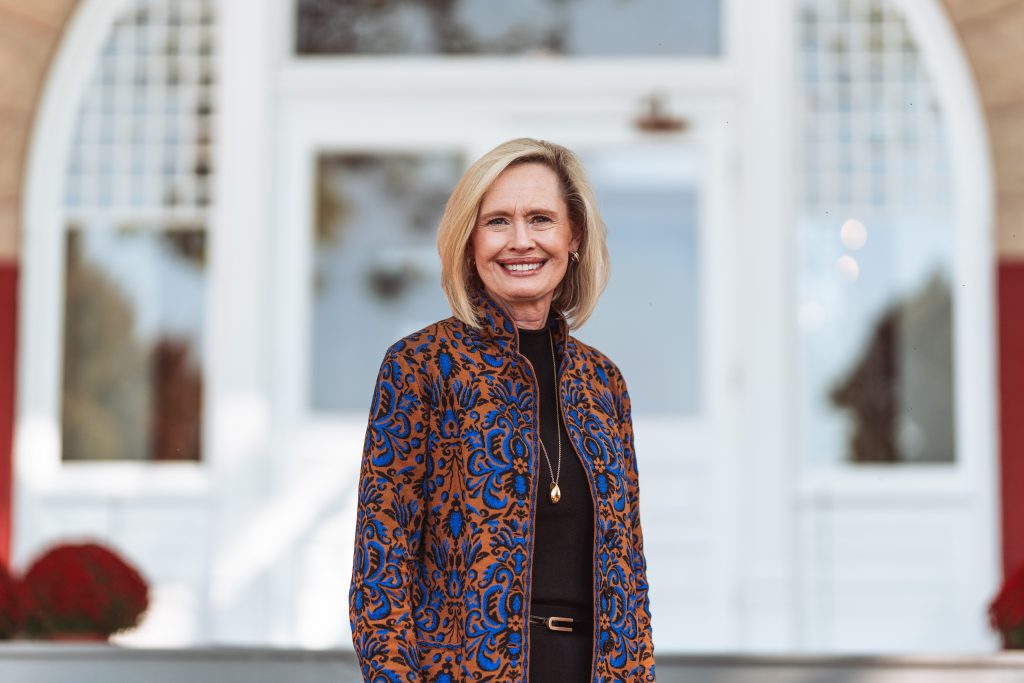 President Cordon recently completed seven years as a General Officer of The Church of Jesus Christ of Latter-day Saints, the last five as President of the worldwide Young Women organization. In this role, Cordon led the Young Women organization through a significant season of growth and change represented, in part, by the implementation of a new, worldwide Children and Youth program and the significant expansion of For the Strength of Youth (FSY) conferences that bless hundreds of thousands of youth and young adults each year.
Focused on loving God and loving others while providing opportunities for youth to lead out within their homes, church, and communities, Cordon has worked with civic, government, and religious leaders around the world to identify local challenges and ways young people everywhere can contribute. Her focus on analyzing policy and procedure to better meet the growing needs of today's rising generation resulted in a series of structural changes to empower, embolden, and enable youth to succeed. Cordon has also contributed to institutional boards, including the Church Educational System Board of Education, Brigham Young University Broadcasting, Humanitarian XP, the Boy Scouts of America, and the Church of Jesus Christ's Missionary Executive Council.
In addition to her time as Young Women General President and First and Second Counselor in the Primary General Presidency, President Cordon served as a mission leader for The Church of Jesus Christ of Latter-day Saints in Curitiba, Brazil; pursued a management career in the software industry; and started her own business. She is a mother of four and a proud grandmother of seven.
President Cordon will assume her new role immediately. An internal announcement regarding President Cordon's appointment was delivered to faculty, staff, and students at the Southern Virginia campus on Friday, Oct. 13. A presidential inauguration will be planned and announced at a future date.
"I am thrilled with the honor and privilege to serve as the 10th president at Southern Virginia University. With its rich history of outstanding leadership, I am committed to building upon this university's legacy with faith in Christ and wholehearted enthusiasm for the future," said President Cordon. "Together, we pledge to pursue an era of inspired growth, academic excellence, and innovation as we strive to fulfill our extraordinary potentials and divine purposes."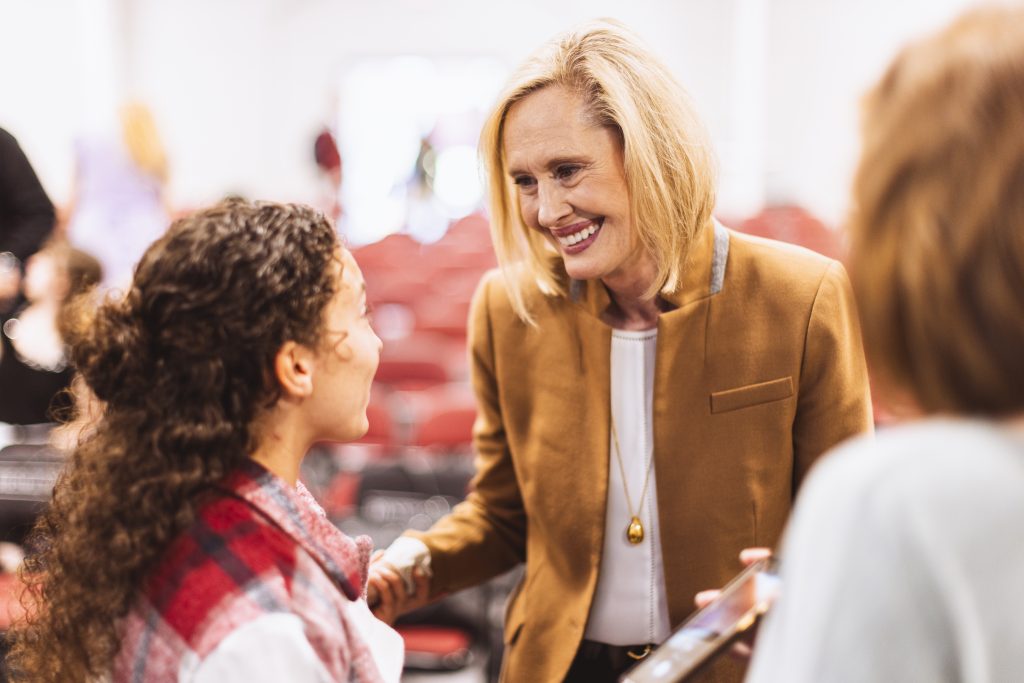 Cordon succeeds President Reed N. Wilcox—the university's longest-tenured president (2014–23).
"We commend and express our absolute gratitude to President Wilcox and Acting President Denna for their tireless efforts and service to our university," said Chairman Redd. "Building on the foundation and vision of her predecessors, we look forward to following and supporting President Cordon as she leads us into the future."
"I express thanks to my fellow members of the Presidential Search Committee for their steadfast dedication to finding the right candidate to lead the university," said Laura Whiteley, trustee and chair of the Presidential Search Committee. "We appreciate everyone who participated in the search process—faculty, staff, students, and friends—for their feedback and perspectives that helped us arrive at such a wonderful outcome. We felt help from Heaven and support from campus throughout this process. The Lord truly has a plan for this university, and I am excited for President Cordon to help execute that plan."
Appointed at the April 14, 2023, board meeting, the Southern Virginia University Presidential Search Committee included five trustees: Laura Whiteley, committee chair; Scott McKeon, Alumni Association president; Greg Scott, trustee; Ann Christensen, vice chair of the board; and Hugh Redd, chairman of the board.
Southern Virginia University is a private, self-reliant, residential university aligned with The Church of Jesus Christ of Latter-day Saints and its principles and values.* Its mission is to gather faithful Latter-day Saints and like-minded students, lift them in intellect, character, and spirituality, and launch them into successful lives and careers.
*Southern Virginia University is a nonprofit, private institution not affiliated with, endorsed, or sponsored by The Church of Jesus Christ of Latter-day Saints.