Spotlight
Alum Researches Genetic Variant in Polynesian Populations in Investigational Lab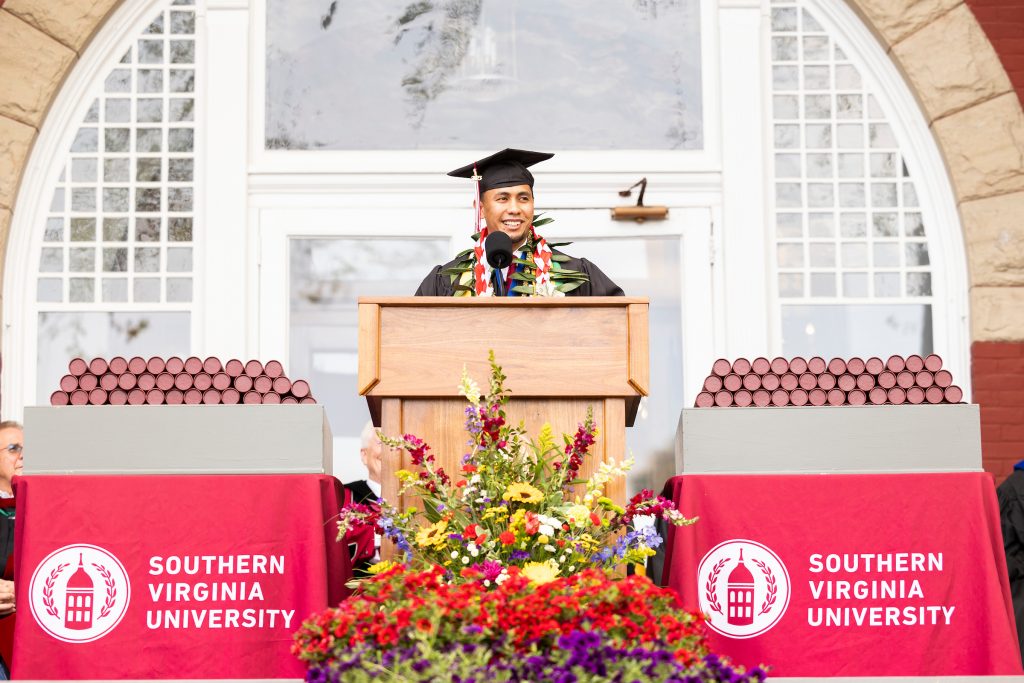 For Jacob Taloa ('23), going to college wasn't originally in his life plan. Now, after graduating from Southern Virginia University with a 4.0 GPA, he is currently working as a research associate in the Summers/Holland Investigational Lab in the University of Utah molecular medicine program. With plans to become a doctor, Taloa hopes to be an example to Polynesians unsure about pursuing higher education.
"The only two paths that Polynesians typically have open to them where I'm from are either going big in professional sports or working at a warehouse or airport," said Taloa. "So the idea of a career in medicine had no place in my mind until I got to Southern Virginia and Professor Hirt pulled me aside and said I should consider becoming a doctor.
"I didn't think it was possible," continued Taloa, "but the mentorship of my professors and the spiritual environment of Southern Virginia gave me clarity to know that I could do it."
The Summers/Holland Investigational Lab specializes in researching lipid metabolism and its relation to diseases such as diabetes and heart failure. Taloa's work involves studying the genetic variant in the Samoan and Tongan population which makes them susceptible to diabetes.
"I'm super excited to give back to my community," said Taloa. "For Polynesians, you never see a Polynesian doctor, so when they are able to see somebody that represents them, there's studies that show that healthcare improves tremendously. I'm excited to give back to not only Polynesians but minorities in general."
Prior to joining Summer/Holland as a research associate, Taloa was accepted into the 10-week Pacific Islander Research Internship Program, hosted by Summer/Holland, during the summer of 2023. This program provides Pacific Islander scholars opportunities to study diabetes and metabolism, with a focus on genetics, epidemiology, and basic mechanisms propelling the genetic risk and resistance to obesity-linked diseases. During the internship, Taloa had the opportunity to shadow clinical researchers and medical professionals and complete medical volunteer work.
"My genetics class with Professor Gardner at Southern Virginia had a really great impact," said Taloa. "It put me ahead of the other interns because they didn't have much of a knowledge of the genetic space behind the research that we're doing. So all those things that I learned at Southern Virginia have put me in a great position to succeed here at the laboratory."
From Tracy, Calif., Taloa didn't plan to attend college. However, while serving a mission for The Church of Jesus Christ of Latter-day Saints in Zimbabwe, Taloa had an impression to attend Southern Virginia University and play football, as his uncle, Ed Mulitalo, was coaching the team. While a student, Taloa became captain of the football team, a member of the Phi Kappa Phi honor society, and served as a laboratory assistant. He graduated as the Pioneer Award recipient in 2023 and as the first college graduate of his family, sharing his journey as a student at the 2023 commencement ceremony.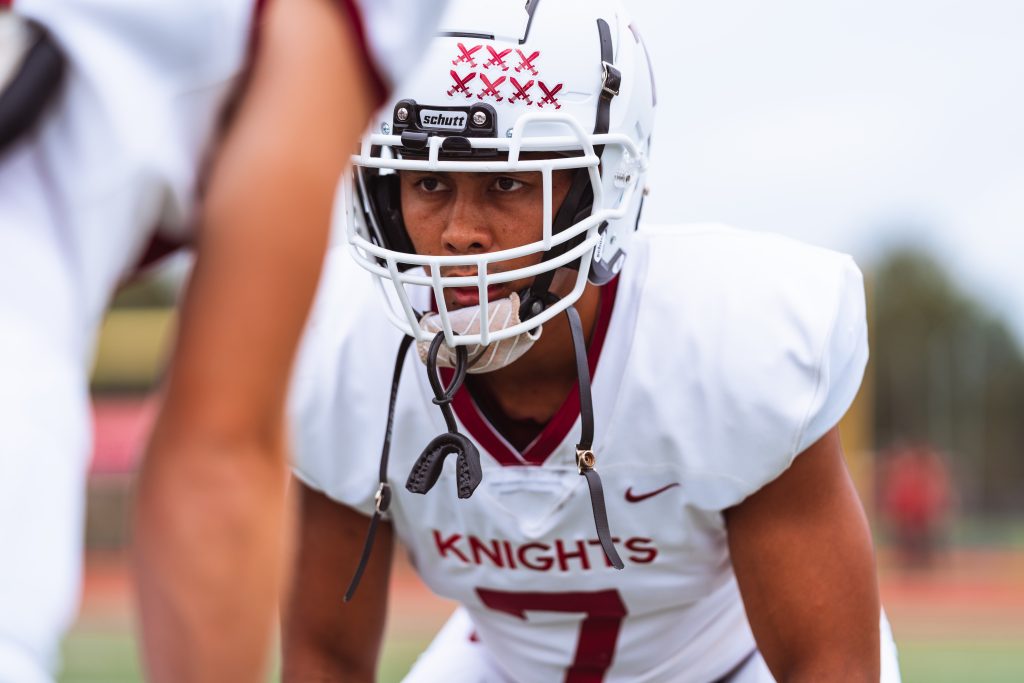 "I'm excited to finally see my full potential. Having those spiritual and academic mentors at Southern Virginia really helped me to see something beyond myself that I didn't even know about. I was just going to do labor work my whole life. But there are people like Dr. Hirt saying, 'Hey, you have potential to do something greater for your family and for your community.' So I'm excited to try to achieve and work towards that potential."
Taloa earned a bachelor's degree in biochemistry and a minor in psychology from Southern Virginia University. He and his wife, Nildy, who also attended Southern Virginia, have two daughters.