Speeches
Administrator of Seminaries and Institutes Chad Webb Testifies of Prophets in Southern Virginia University Devotional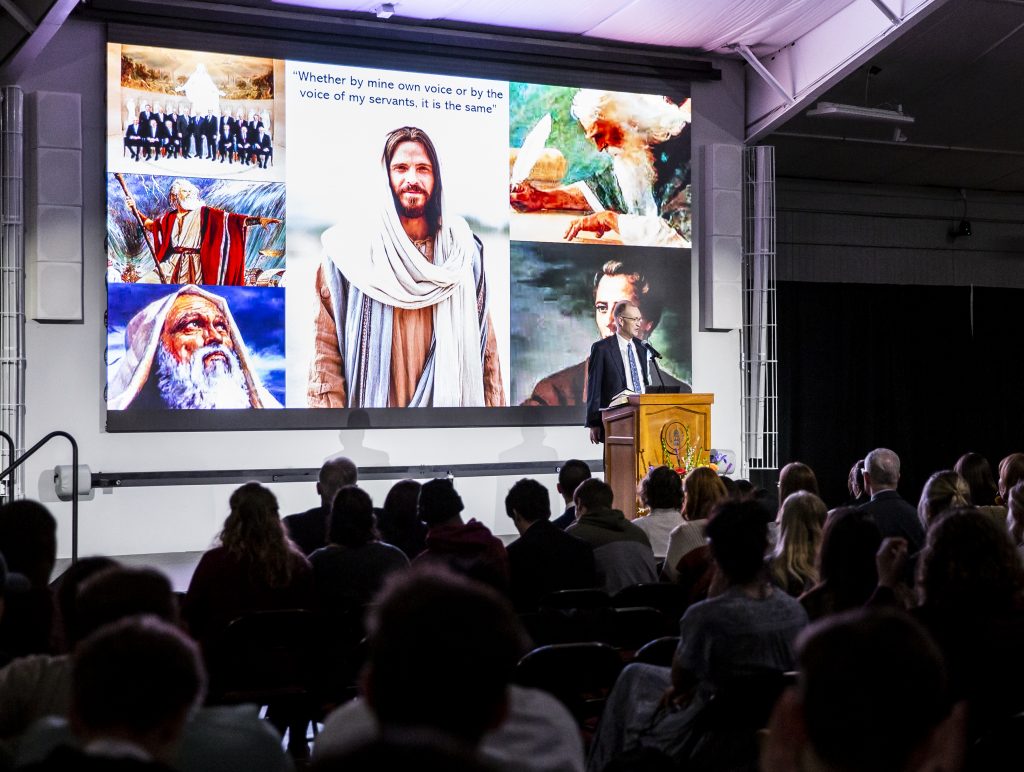 On March 3, the Southern Virginia University community gathered for a devotional with Chad Webb, Administrator of Seminaries and Institutes of Religion for The Church of Jesus Christ of Latter-day Saints. In a talk entitled, "The Voice of My Servants," Webb spoke on the importance of prophets and the changing power of their inspired words and teachings.
"Heavenly Father has a perfect plan of happiness for His children," said Webb. "He chose Jesus Christ to be the central figure in that plan to work out the salvation of His children. Jesus then chose prophets and apostles to teach and testify of His gospel. When prophets speak to us the Holy Ghost confirms their words, and we are then invited to act in faith."
Sharing the Sunday addresses of President Russell M. Nelson from the last five years of General Conference, Webb testified on the principles that were taught and invited the campus community to ponder on President Nelson's inspired teachings.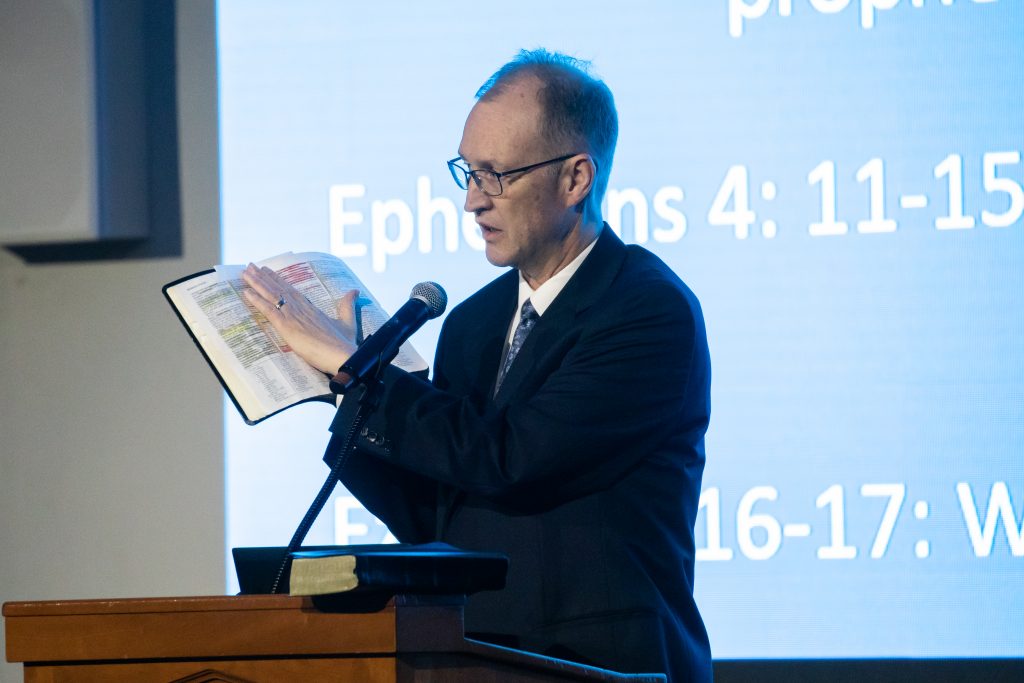 "What has changed in your life because of the teachings of President Nelson?" asked Webb. "Your capacity to receive revelation, your worshiping, your kindness to others…How have these changes brought you closer to Jesus Christ? Because that's what this is all about. It's about Jesus Christ, the Savior of the world."
Reflecting on prophets' critical role in God's plan of happiness, Webb shared on the importance of faithfully following their teachings and trusting in their council, even during times of doubt or uncertainty.
"I really believe that having a living prophet on the earth is a manifestation of God's love for us," Webb said. "It's one of the many ways, but a significant way, that He shows us just how much He loves us and wants to be a part of our lives. I want to bear testimony of this, that our reception of a prophet, of his guidance and direction, is a manifestation of our faith in Christ."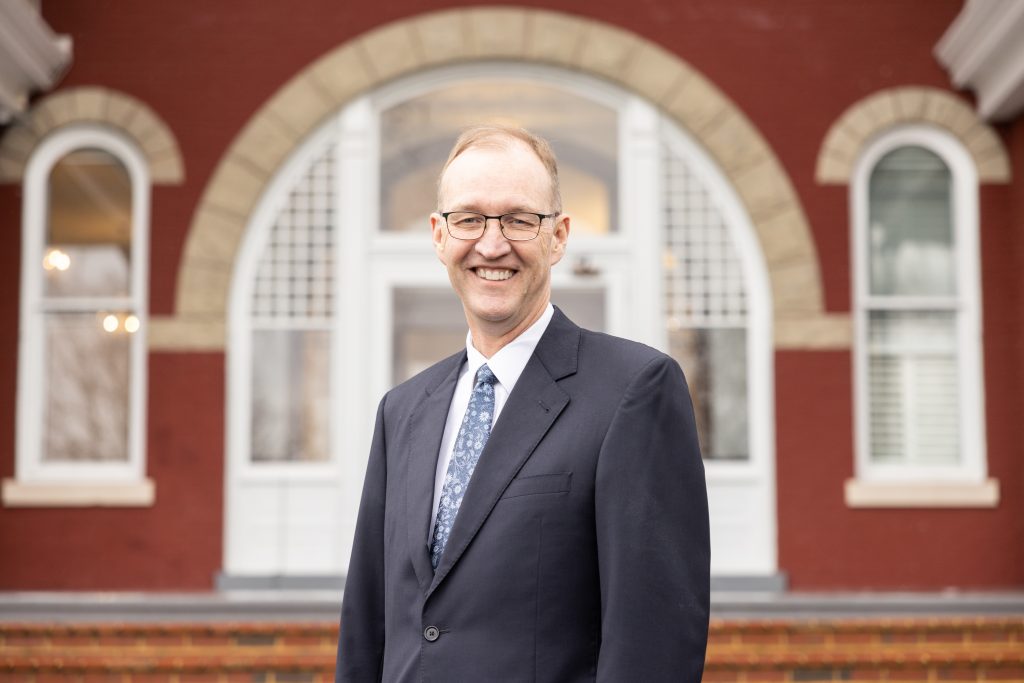 Webb has served as Administrator of Seminaries and Institutes of Religion for The Church of Jesus Christ of Latter-day Saints since 2008. He oversees all seminary and Institute locations around the world (where over 750,000 people are enrolled) and works under the Church Educational System Administration, which includes the First Presidency of the Church.
"Our campus benefits from a close relationship with the Institute of The Church of Jesus Christ of Latter-day Saints," said Associate Provost Dr. Sarah Maitland. "As students you can get credit for Institute classes, and we are the only non-CES in the world that honors Institute credit as non-transferable credits for graduation.
"You can register for Institute as part of your course load or you can register for fun and spiritual growth. Either way, you get the benefits of the excellent Institute faculty," Maitland continued.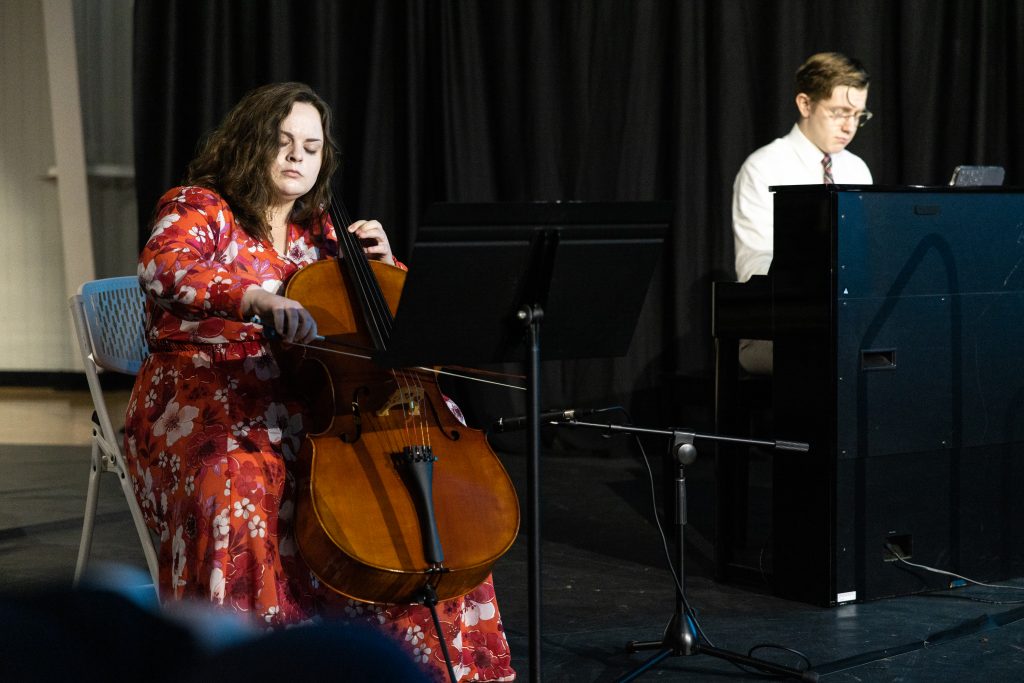 The event featured a musical duet of "I Need Thee Every Hour," with Annalisha Staples ('23) on the cello and Ryan Armstrong ('24) on the piano. At the end of the devotional, the campus community joined in singing the University anthem, "Love One Another."