Speeches
Acting President Eric Denna and Lyn Denna on the Blessings of Making Learning a Priority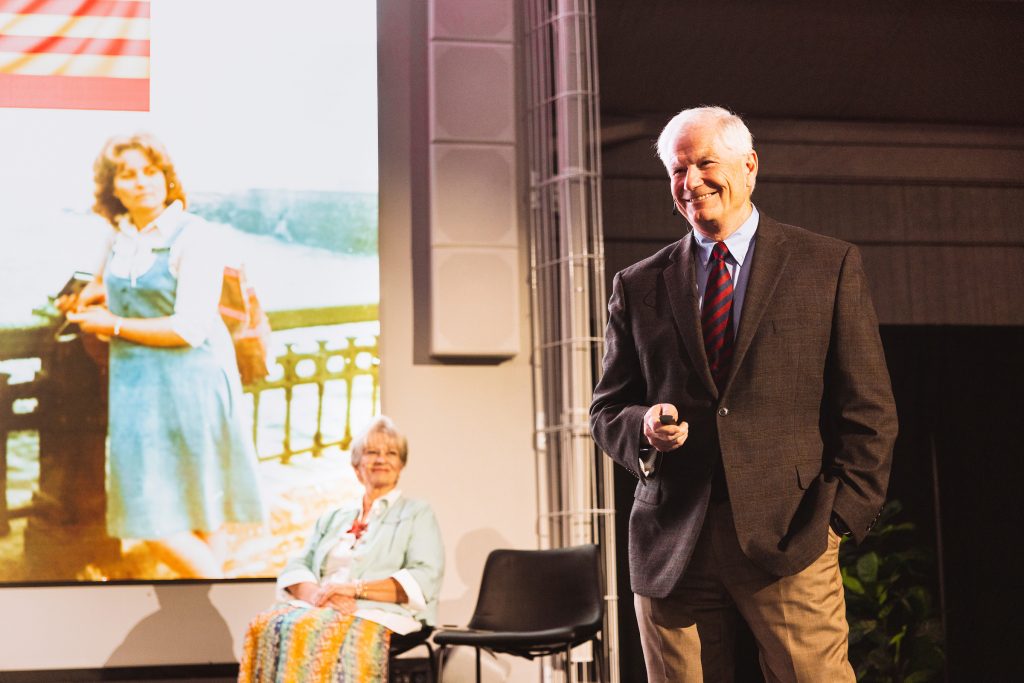 On Sept. 22, the Southern Virginia University community gathered to hear Acting President Eric Denna and Lyn Denna speak on the blessings of pursuing learning and growth continuously.
"Elder Renlund recently gave a talk about revelation, and he talked about three different components," said Lyn. "Those three things are reason, observation, and faith, and he talked about how not only are those three important to revelation, but also how revelation and learning are closely linked together."
Sharing personal experiences on how seeking learning has impacted their lives, Lyn first related an example of when she decided to attend college. When Lyn's parents informed her that she would have to pay her own way, Lyn graduated high school a year early and spent the next year working and saving—determined to receive her bachelor's degree.
"When I went to school, I thought learning happened principally in the classroom, the lab, or the library," said Lyn. "And while great learning does happen there, I also learned a great deal outside of the classroom. When I was paying my own way in college, I developed an ability to learn the difference between what I needed and what I wanted, and choose what would help me grow and succeed."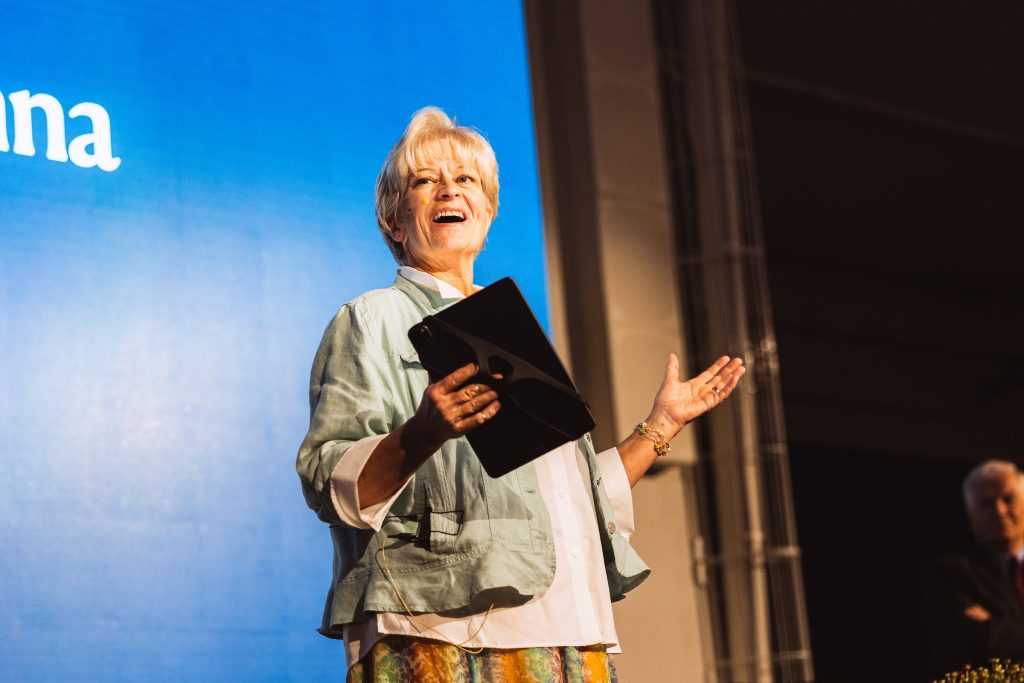 In another example, Acting President Denna detailed his experience as a 17-year-old embarking on a summer solo-hike of the Pacific Crest Trail— a 2,650 mile trail that runs through the states of California, Oregon, and Washington. He shared that while the physical and material learning and preparation for the hike was crucial, he also made time for spiritual learning.
"I had one form of entertainment, and that was the Book of Mormon and the Bible," said Acting President Denna. "I read the Book of Mormon about a dozen times during that summer. You can read a lot when you're not watching TV. I learned about declarations, explanations, exhortations, and corrections. I started noticing patterns in questions and I started to notice themes in the questions. And I learned that the heart of discipleship grows out of asking and answering important questions."
While initially not planning to attend college after his mission, Acting President Denna was encouraged to pursue an education by his mother-in-law when he and Lyn got married. After receiving his bachelor's degree, he then went on to receive a master's degree and a Ph.D. and has continued to seek and encourage learning in various leadership roles in the academic and business world.
"As the poet Robert Frost wrote in his poem, The Road Not Taken, 'Two roads diverged in a wood, and I—/I took the one less traveled by,/And that has made all the difference'," said Acting President Denna. "Discipleship is the road less traveled, and it makes all the difference. I invite you to continue to ask questions and seek the answers. I invite you to take the same journey towards learning as Lyn and I have. It will bless your life."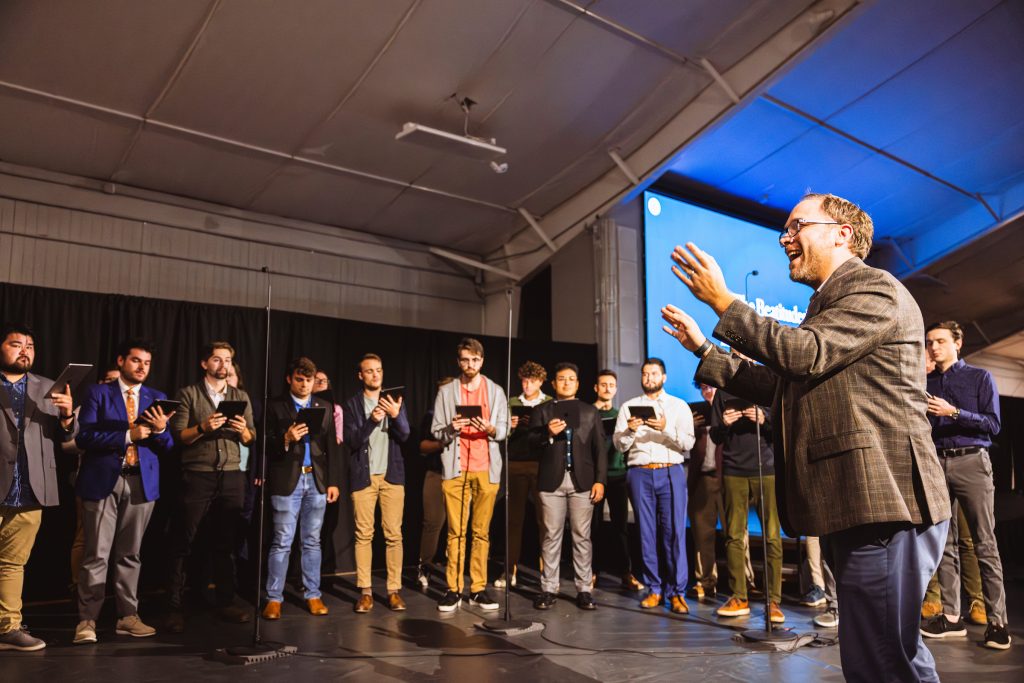 The event featured a special musical number, "The Beatitudes," performed by the Chamber Singers. At the conclusion of forum, the campus community joined in singing the University anthem, "Love One Another."