Speeches
A Knight Is Faithful, Honest, and Kind; The First University Forum of the Semester
In the first University-wide event of the Spring 2023 semester, students, faculty, and staff gathered in the Knight Arena on Jan. 27 to learn from fellow Knights about the principles of the University's Code of Conduct and what it means to be Faithful, Honest, and Kind.
Welcoming the campus community, Acting President Eric Denna shared his love of the University and extended an invitation.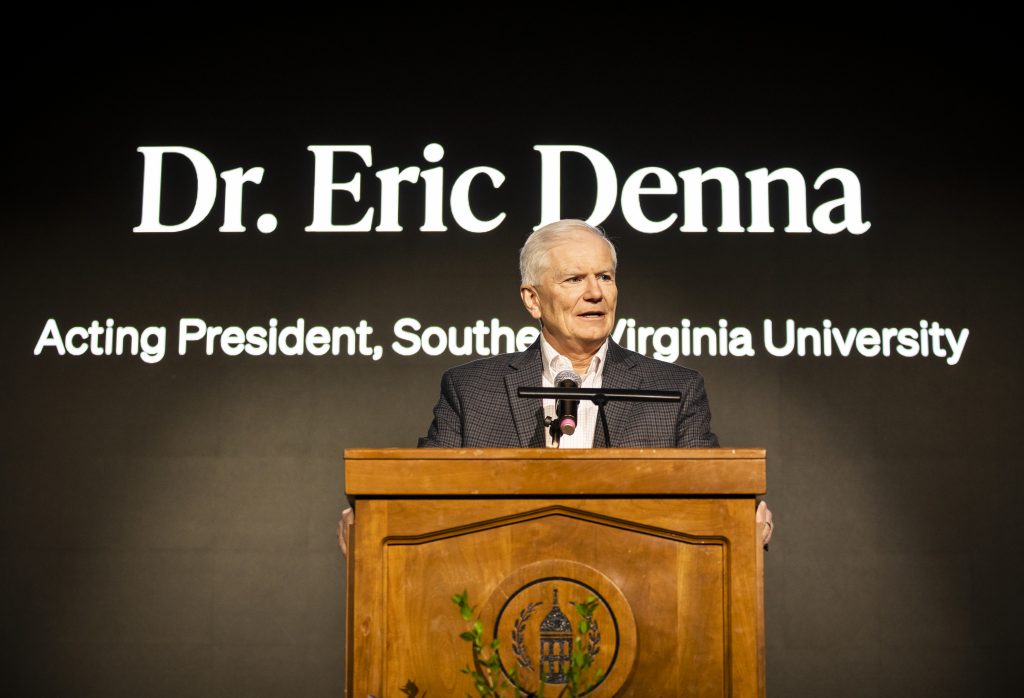 "Can I invite you, that when you come to a forum, to always make sure you're bringing someone with you?" said Acting President Denna. "Gathering is a key part of what we do here, and physically gathering, there's just no substitute."
To introduce the Code of Conduct, which is founded on the teachings of The Church of Jesus Christ of Latter-day Saints and Christ's commandment to love one another, Provost James Lambert outlined the benefits for those who live by it.
"When I'm around those that are faithful, I can thrive in hope. When I'm around those that are honest, I can thrive in truth. When I'm around those that are kind, I can thrive in love," said Lambert. "And when those principles are combined around me and through me, I can simply thrive, becoming a person that is and will be successful, productive, and most of all, happy."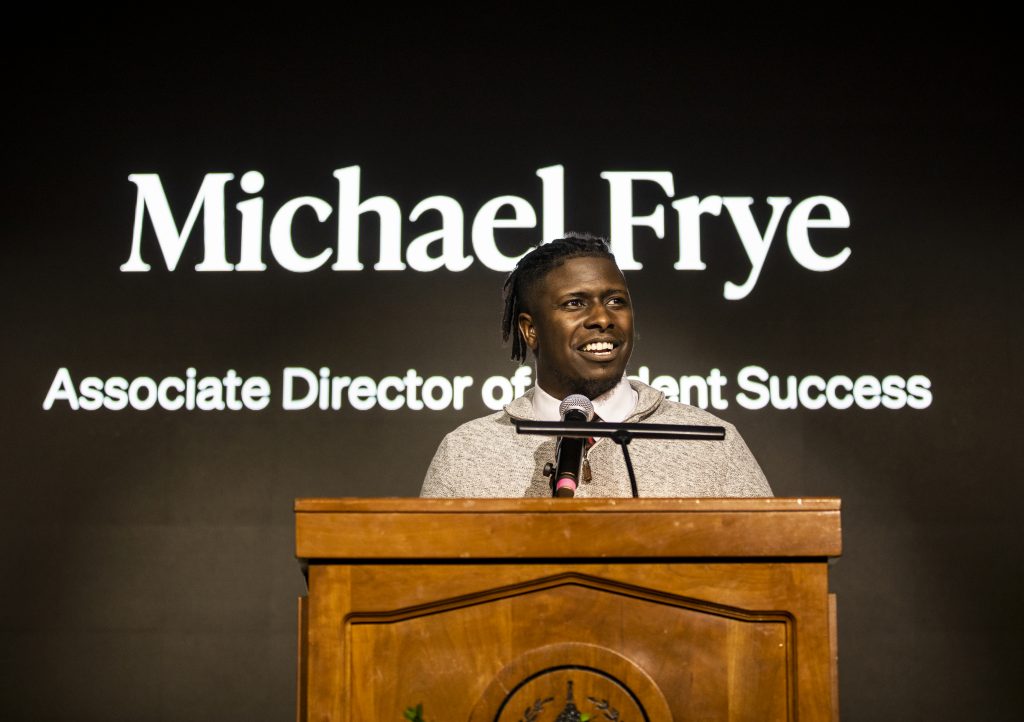 Speaking on the principle of faithful, Assistant Director of Student Success Michael Frye shared his experience of when he first arrived on campus after being recruited to play football. After looking up the University's Code of Conduct, he knew Southern Virginia was the school for him.
"The first building I walked into when I arrived on campus was Main Hall. As I walked in, I looked left and saw a big picture of Jesus Christ washing feet," said Frye. "I couldn't explain it, but I knew to be my best self, this is where I wanted to be, based off of that portrait of Jesus Christ giving service. Because of Southern Virginia University's principles and shared commitments, I am the man you all see today."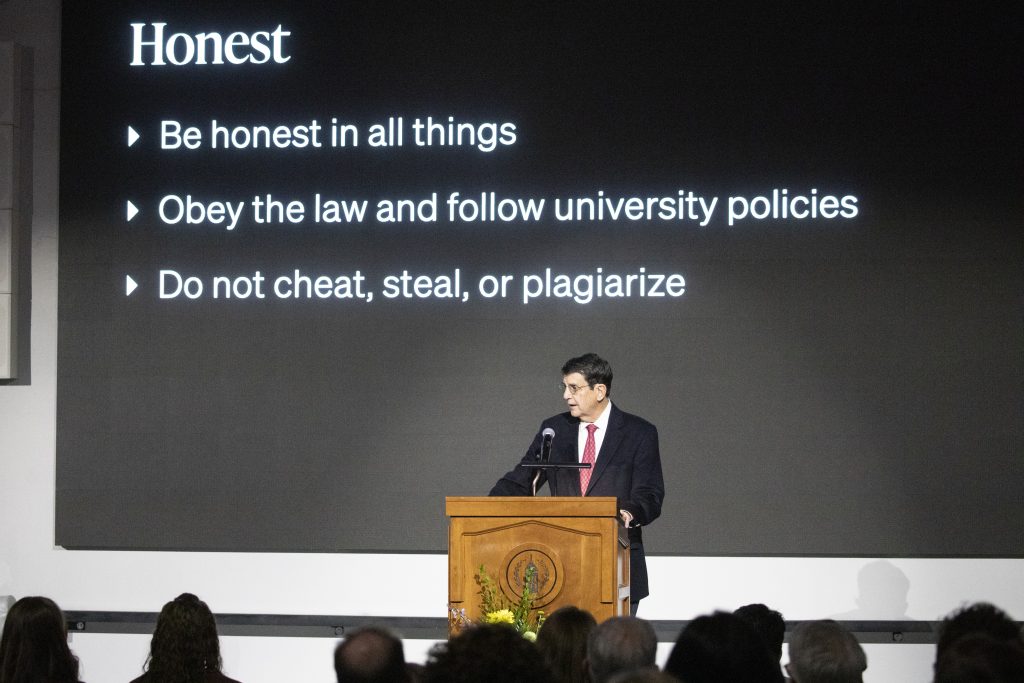 Professor of History Dr. David Cox spoke on the principle of honest, sharing examples of how being honest or dishonest affects not only a person and their character, but also those around them.
"What we are about here in our Code of Conduct, and particularly in regards to honesty, is to help you to make that such a part of your life that it is as natural as breathing, and it is as important as believing. And this matters. It matters what you do, how you approach life, and how you approach others."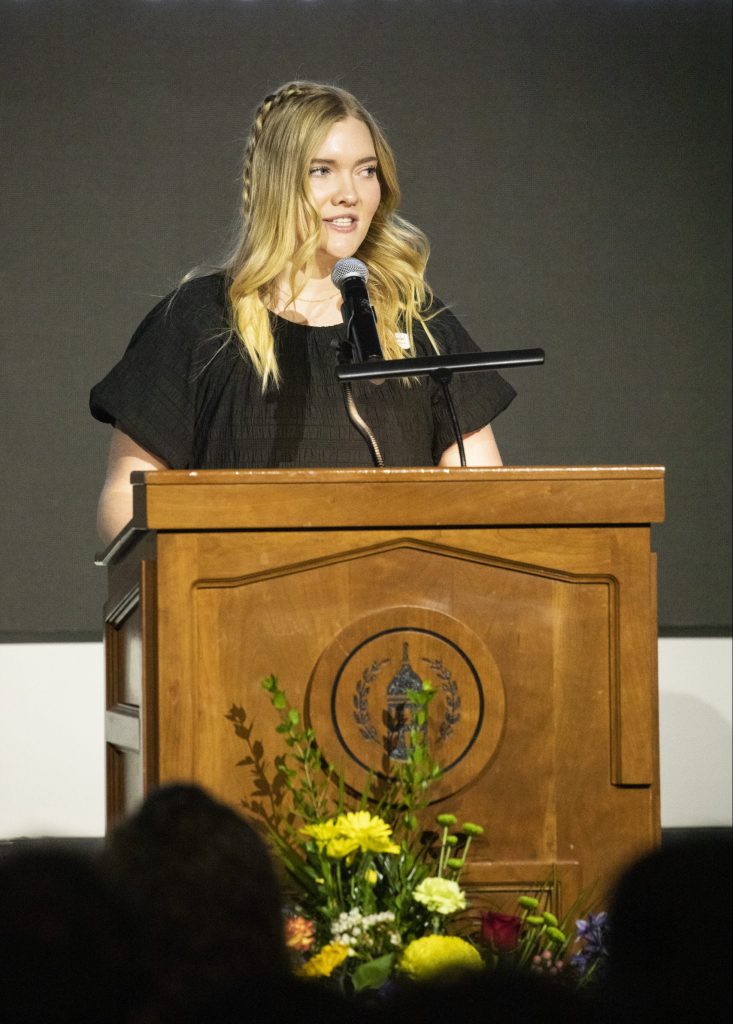 Brinley Pulsipher ('23), president of the Southern Virginia Student Association, shared her thoughts on the principle of kind. She detailed how it has influenced her experiences as a student in and out of the classroom and encouraged the campus community to extend kindness to everyone around them and love one another.
"We must each take ownership of our actions and words, act on promptings, and seek for daily ways to create a widespread campus culture of kindness," said Pulsipher. "As a University that is aligned with The Church of Jesus Christ of Latter-day Saints and its principles and values, we have an opportunity to continually become and help each other become better. Let us be kind to each person we meet."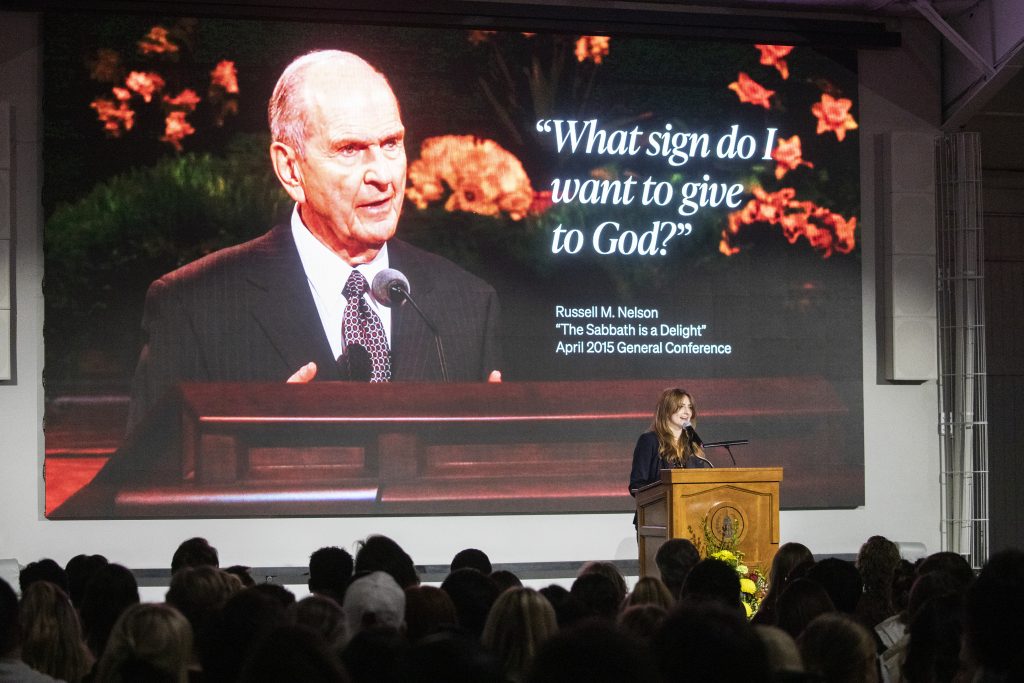 Lastly, Director of Marketing Communications and Content Anna Bowers spoke on the University's Dress Code through the lens of communication and invited students to reflect on what sign they want to give through their dress and appearance.
"Visual communication is a powerful and rapid way to communicate ideas and information," said Bowers. "When it comes to a person, your dress and appearance is, in that same vein, a powerful and rapid way you communicate yourself. So how do we, as Knights, communicate ourselves? We pledge that our dress and appearance will be clean, respectful, and appropriate for the occasion."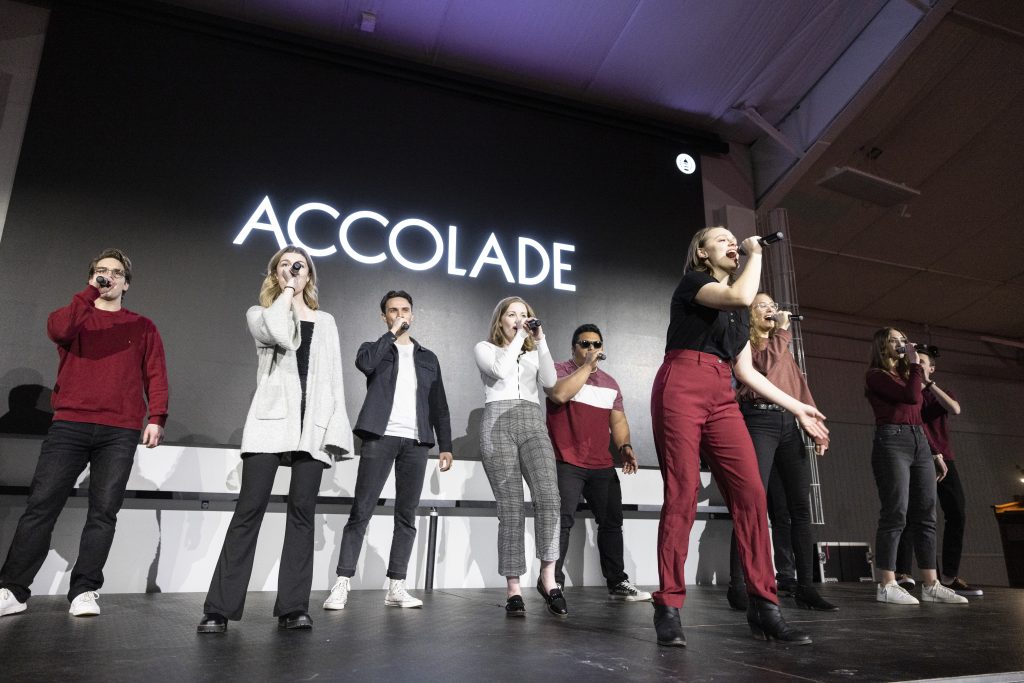 Featuring a performance of Accolade singing "I Need a Hero," the campus community continued Southern Virginia University's tradition in singing "Love One Another." At the end of the meeting, Vice President and Director of Athletics Deidra Dryden offered a special blessing on campus, expressing gratitude for the campus community and asking for a blessing of strength in being Faithful, Honest, and Kind.