News Release
A General Conference Invitation from the Dennas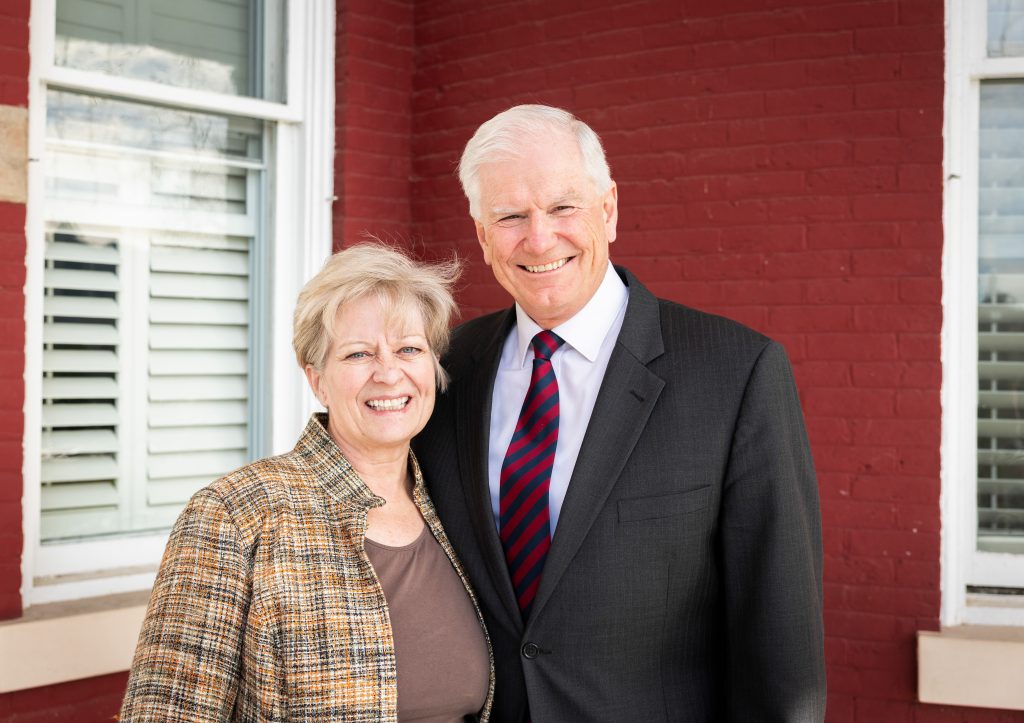 Today, Acting President Eric Denna and Lyn Denna shared the following letter with the Southern Virginia University community.
Dear Knights,
Lyn and I are thrilled to welcome you back to Buena Vista! Our campus is not the same without you. We trust you had a wonderful spring break and that you've returned rested, relaxed, and recharged for the second half of the semester.
Spring has officially arrived in Virginia! We are fortunate to start this new season with a unique opportunity for faith and worship by watching the April 2023 General Conference.
General Conference provides a unique opportunity to learn directly from living and loving prophets of God, including our beloved prophet President Russell M. Nelson. How lucky we are to put away the distractions in our lives and listen to the inspired words of the men and women who lead our Church on this earth. Whatever your plans may be this weekend, we invite you to watch as many sessions of conference as you can.
Lyn and I have noticed that we get out of General Conference what we put into it. To prepare for General Conference, let us all consider what President Nelson has already taught us over the years of his being President of the Church. Here is a very useful summary.
Over the years, Lyn and I have been blessed in remarkable ways as we have prepared for and participated in General Conference. In our comments during our Friday Forum talk on February 10, 2023, we mentioned how we had determined to pay a generous fast offering and how that led to a remarkable sequence of events that prepared us to welcome a son with serious health challenges into our lives. That inspiration was triggered by something I had reviewed a few days prior to my wandering in the mountains above Salt Lake City.
"Sometimes we have been a bit penurious and figured that we had for breakfast one egg and that cost so many cents and then we give that to the Lord. I think that when we are affluent, as many of us are, that we ought to be very, very generous.
"I think we should…give, instead of the amount saved by our two meals of fasting, perhaps much, much more—ten times more when we are in a position to do it." (President Spencer W. Kimball, Conference Report, Apr. 1974, p. 184.)
That prophetic counsel changed our lives for the better and continues to bless our lives today. We are eager, like you, to learn and live more of what God's anointed are inspired to share this coming General Conference.
Lyn and I want to express our gratitude to each of you for being a part of Southern Virginia University. We're honored you have chosen to pursue your education here. Exciting things are ahead. Let's strive to live our university mantra: Love One Another!
Sincerely,
Eric and Lyn Denna
Acting President
Southern Virginia University