News Release
Top 10 Stories of 2022
With a historic homecoming jubilee choral concert, sweeping athletic success, and the launch of the official Alumni Association, this has been an incredible year for Southern Virginia University. Here are the top 10 news stories of 2022.
1. Over 100 Alumni Sing with University Ensembles in Historic Homecoming Concert
For the first time in Southern Virginia University history, choral alumni united with current ensembles for a historic Homecoming performance, "I Long to See You: A Jubilee Choral Concert." Joining more than 100 choral alumni, former principal choral ensemble conductors Keith Bradshaw, LaRae Carter, Margaret Gingerich Toney, and Nate Pence returned to campus as guest conductors to lead 27 years of Knights in song.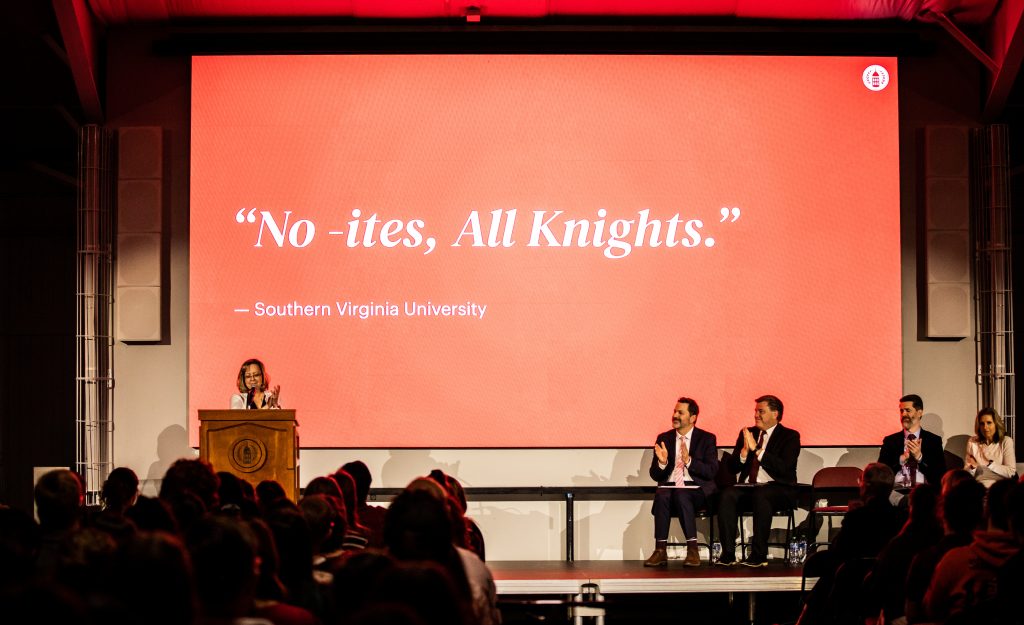 2. President's Leadership Council Unveils New Code of Conduct: Faithful, Honest, & Kind
In a Special University Meeting—the first indoor campus-wide gathering in more than two years—the Southern Virginia University President's Leadership Council unveiled to the campus community a newly updated Code of Conduct, Dress Code, and Honor Pledge.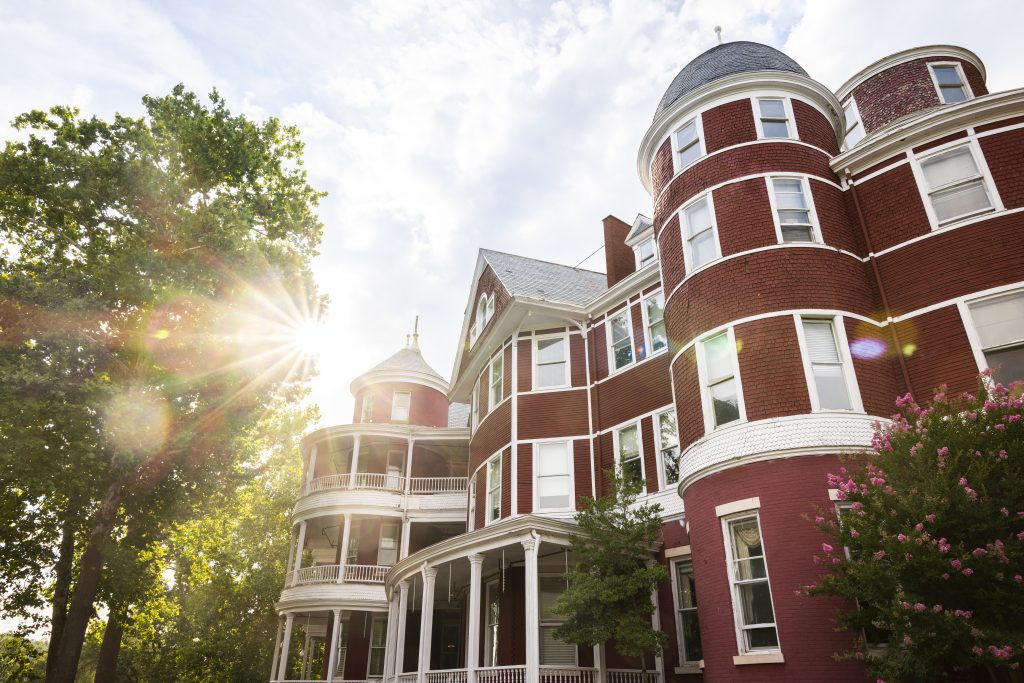 3. Southern Virginia University Launches Official Alumni Association, Whipple Named Executive Director
Southern Virginia University is pleased to announce the formation and launch of its first official board-sanctioned and university-sponsored alumni association.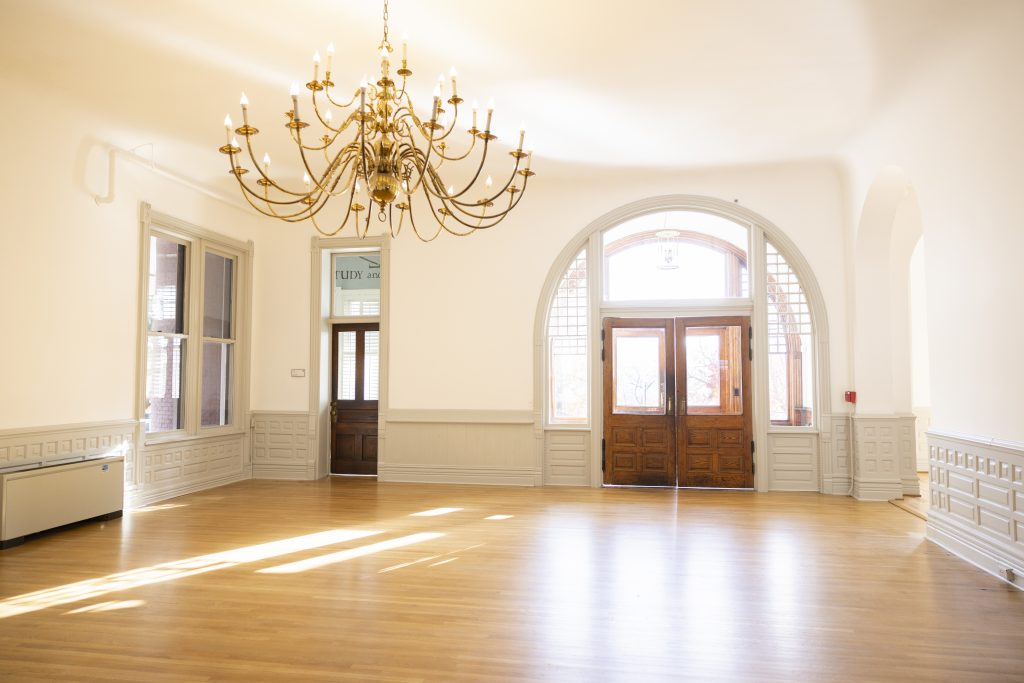 4. Main Hall Lobby Undergoes Revitalization Thanks to Generous Donations Made During Recent Core of Campus Upgrade Campaign
Earlier this week, contractors began work to refresh the lobby of Main Hall as part of the university's ongoing efforts to honor and upgrade the historic building's interior spaces. Funding for this project comes from contributions made during the 2021 Core of Campus Upgrade Campaign. Thanks to the charitable gifts of many—including current students and alumni—combined with a generous triple-matching pledge from an anonymous donor, the university raised sufficient funds to begin refreshing this central campus welcoming space.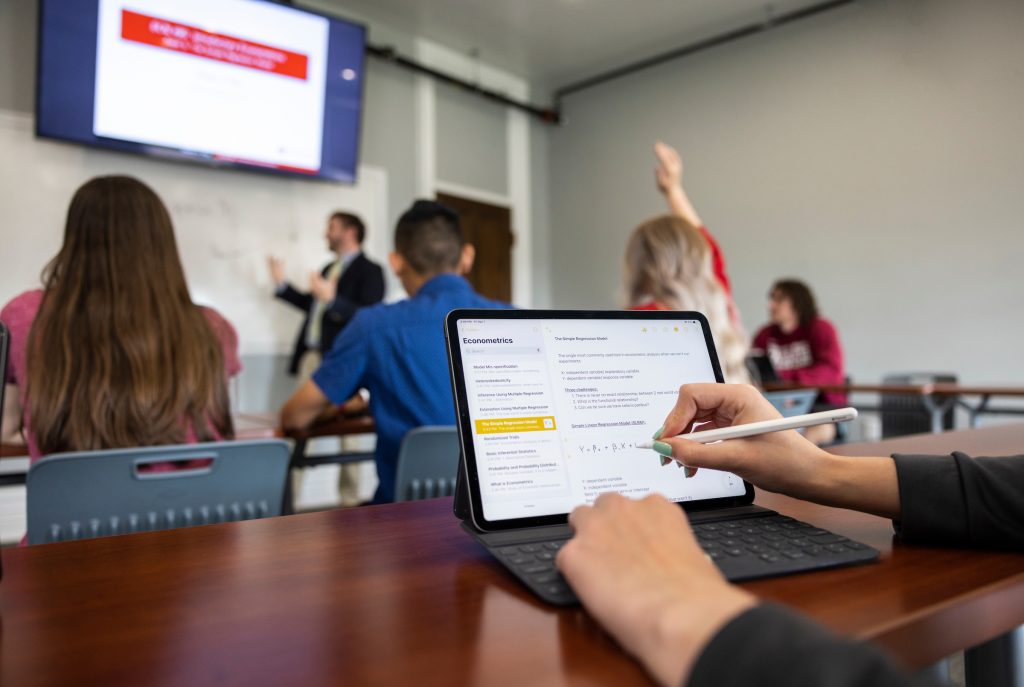 5. Southern Virginia University Named Apple Distinguished School through 2025
Southern Virginia University is pleased to announce that its status as an Apple Distinguished School has been renewed through 2025. The University's one-to-one implementation of Apple technology—known at the LaunchPad Initiative—is an integral part of its mission to gather faithful Latter-day Saints and like-minded students from all educational and economic backgrounds, lift them in intellect, character, and spirituality, and launch them into successful lives and careers.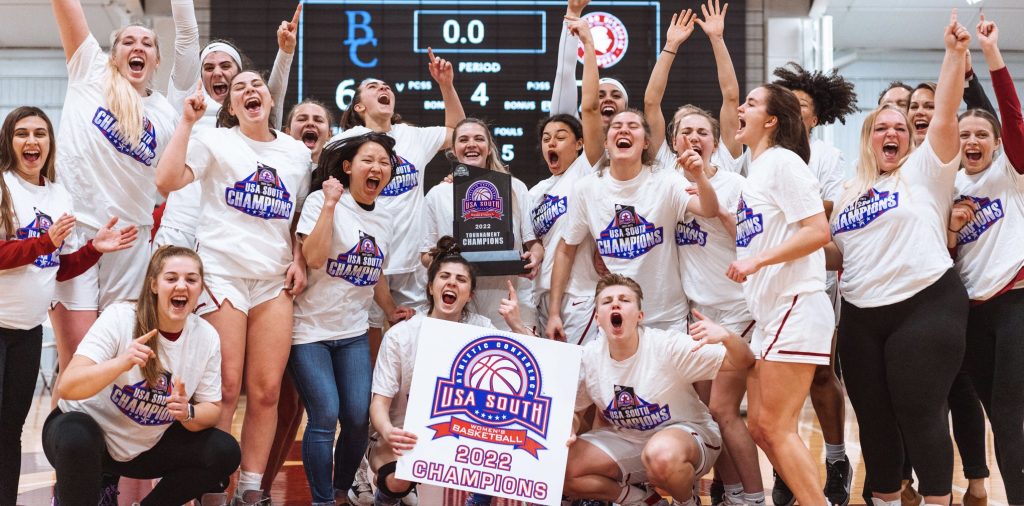 6. Largest Latter-day Saint Athletics Program Sweeps Largest DIII Athletic Conference
During the 2021–22 academic year, more than 500 student-athletes contributed to a historic athletics season for Southern Virginia University, capturing 11 conference championships en route to sweeping all three end-of-season conference cups: the President's Cup, Men's Cup, and Women's Cup.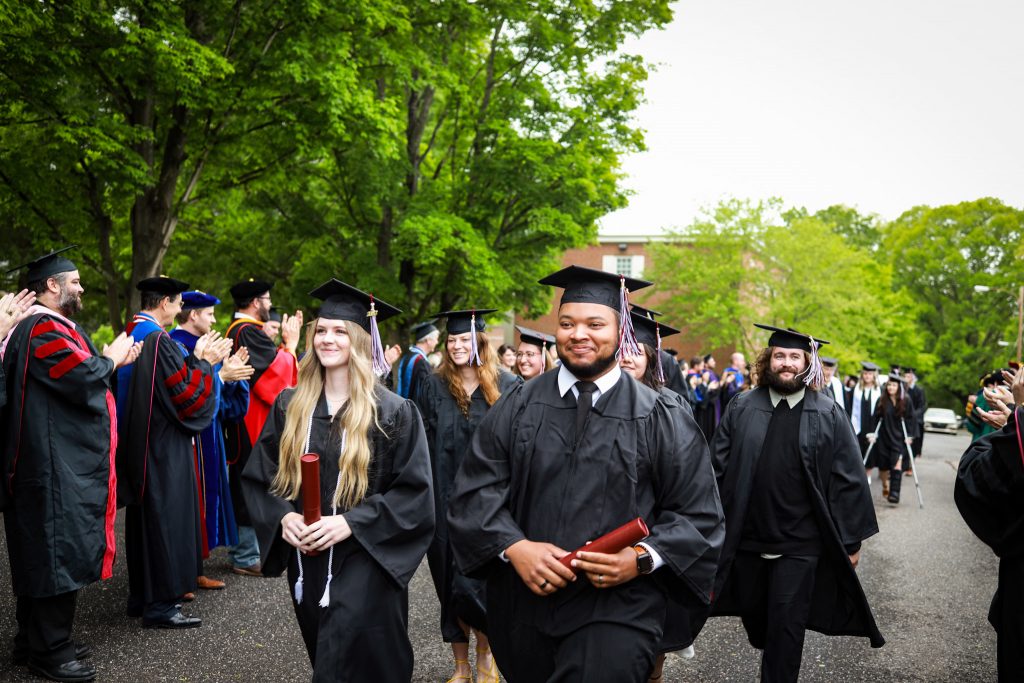 7. Historic Commencement Celebrates 2022 and 2020 Graduates in First Unlimited Attendance in Two Years
On May 6, the Southern Virginia University community gathered with family and friends in the Knight Arena for a unique and historic Commencement celebrating the Class of 2022—the University's largest graduating class to date—and the Class of 2020.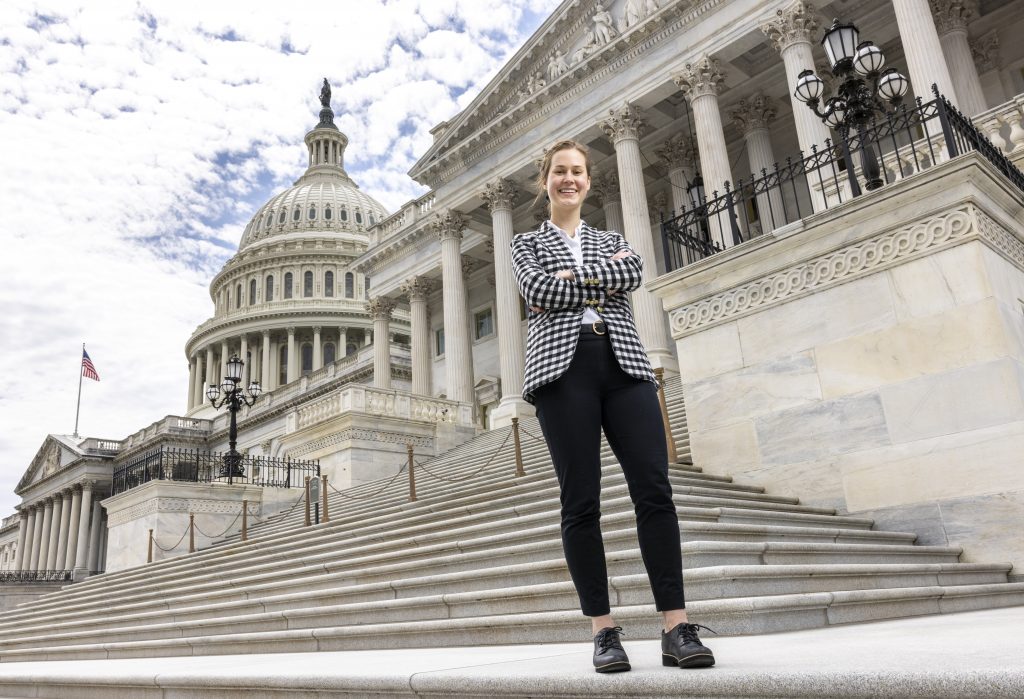 8. Interning on Capitol Hill: A Look into Business Major Meg Huber's ('23) Career-launching Experience
Meg Huber ('23), a business major at Southern Virginia University, recently completed an internship on Capitol Hill for Congressman Ken Buck of the Colorado 4th District in the House of Representatives during the Spring of 2022.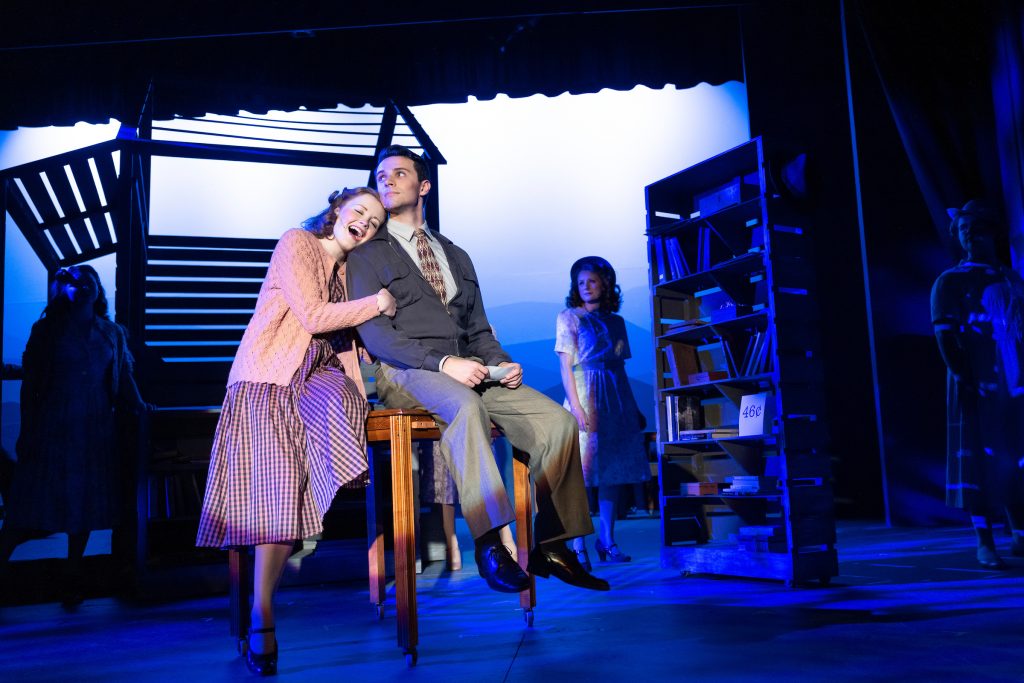 9. Three Sets of Newlywed Students Shine in Musical "Bright Star"
In a familiar Blue Ridge mountain setting, Southern Virginia University's fall musical "Bright Star" warmed the hearts of the campus and surrounding community with live bluegrass music and natural on-stage chemistry from newlywed student couples. The house was sold out every night.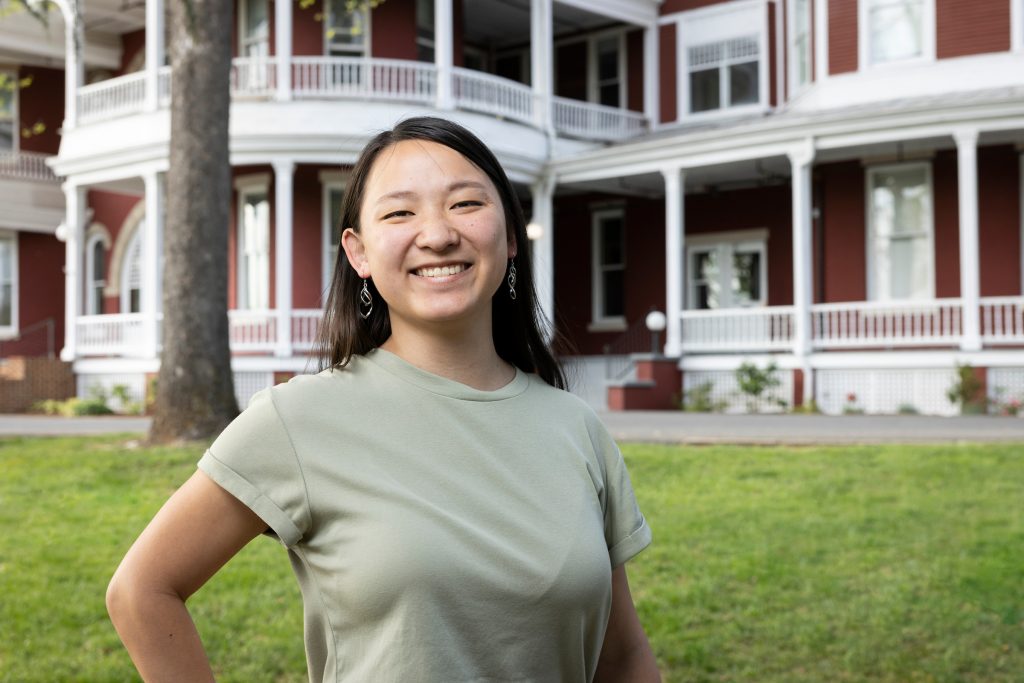 10. Class of '22 Headed to MIT, Koch Institute, BYU Law, and More
As Southern Virginia University's 2021-22 academic year comes to a close, many Knights from the Class of 2022 are headed to top graduate programs across the country. Highlighted below are five such students who shared their graduate school plans with us.