News Release
Theatre to Perform Steve Martin's Bluegrass Musical "Bright Star"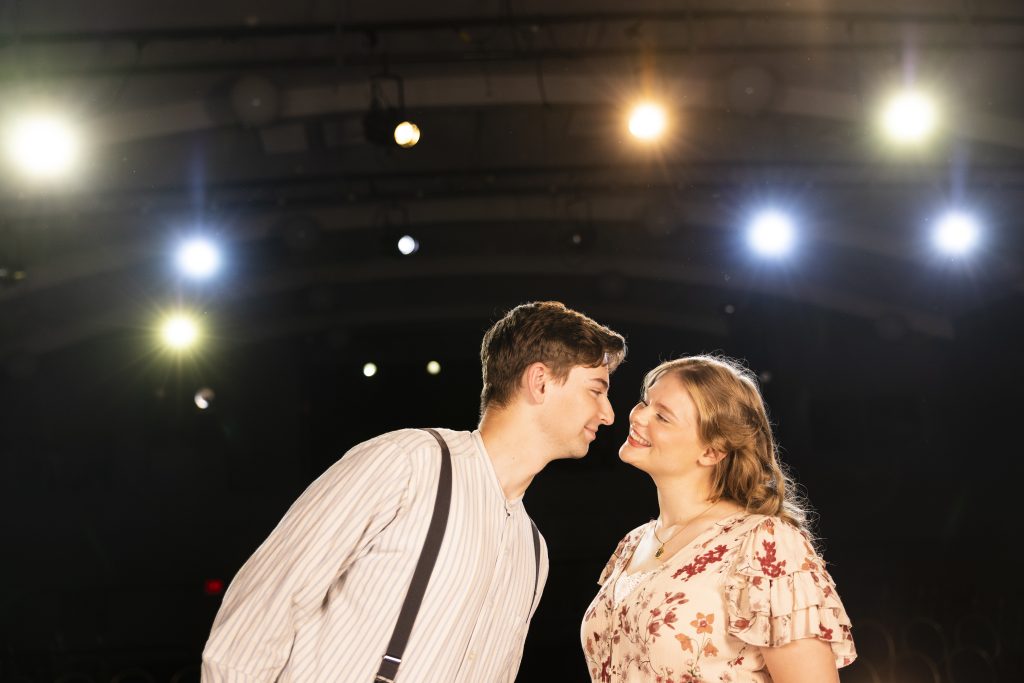 Southern Virginia University Theatre presents "Bright Star" by Steve Martin and Edie Brickell, a wholesome toe-tapping, heartwarming, award-winning country and bluegrass musical based on a true story on Nov. 4-5, 10-12 at 7:30 p.m. in the Performing Arts Center (formally known as Chandler Hall).
"I can't tell you how exciting and deeply moving this musical is; it packs quite a punch," said Director of Theatre Robert Stoddard. "Both its story and musical roots harken from our own Blue Ridge Mountain home. The characters could be your neighbors. The bluegrass-tinged songs will win their way into your hearts. You won't want to miss this one."
Set in the Blue Ridge Mountains of North Carolina, "Bright Star" unfolds during two distinct periods—the 1920s and 1940s—and follows successful literary editor Alice Murphy, whose youthful strong will resulted in heartache, as she mentors recent World War II veteran and aspiring writer Billy Cane, and reckons with the cost of her past.
With a cast of 26 student actors, the Theatre program is partnering with University students and local community members to provide the live blue-grass music for the performance. Robert Stoddard will direct the play, with Assistant Professor of Theatre Amaree Cluff designing the costumes, Southern Virginia University student Preston Rodriguez ('22) designing the set, Jessie Moala ('15) choreographing the dance numbers, and Patrick Summers ('15) directing the music ensemble and conducting the orchestra.
Tickets can be purchased online at www.eventbrite.com with general admission $12 and senior tickets $10. Some tickets may or may not be available at the door depending on if the performance is sold out. Patrons will be required to purchase these tickets using Eventbrite on their devices. Concessions will be available for purchase.