Spotlight
The Opportunity to Perform: How Layne MacPherson ('21) Launched into His Acting Career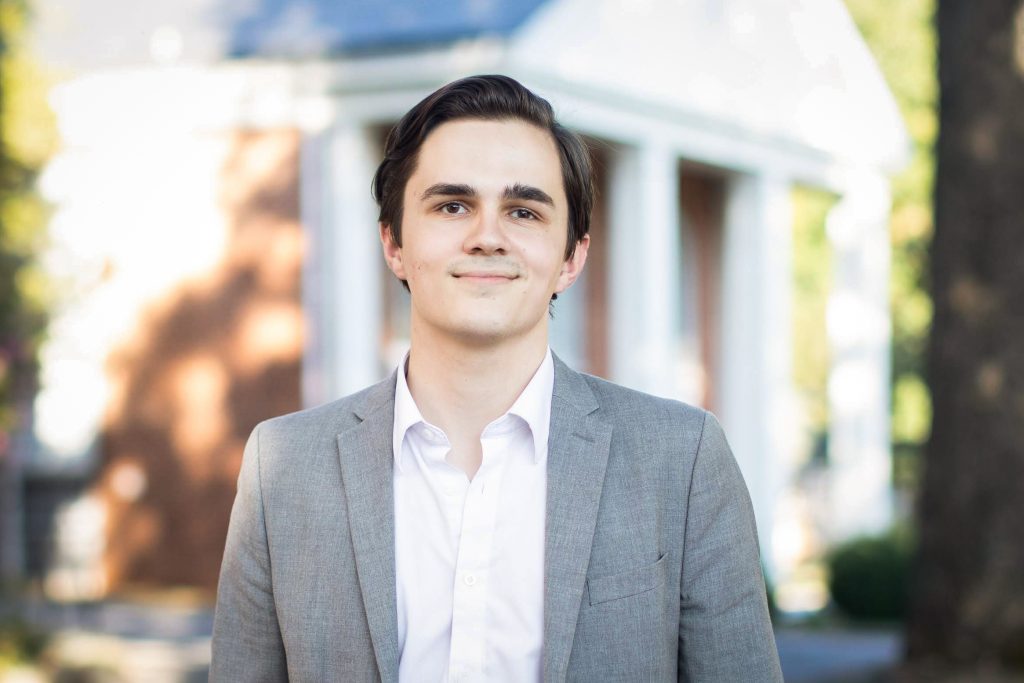 From performing in nearly a dozen college theatre productions to performing in several professional tours and productions after graduation, Layne MacPherson ('21) attributes the unique opportunities and engaged professors at Southern Virginia University as the fuel that propelled him into his acting career.
"If I hadn't attended Southern Virginia University, I don't think I would be performing right now," said MacPherson. "I was given so many opportunities at the school."
An Atlanta, Ga. native, MacPherson first heard about Southern Virginia University while serving a mission for The Church of Jesus Christ of Latter-day Saints in Denver, Colo. Learning that any student could participate and receive scholarships in the arts, regardless of their major, cemented his decision to apply.
"I've always loved theatre," said MacPherson. "But I didn't see how a career could be made out of it. Being able to be a part of the theatre [program] without having to major in it made the University stand out to me."
Taking advantage of this unique opportunity, MacPherson began to participate in theatre productions his first semester, but declared his major as English. However, his continued involvement and interactions with the students and professors in the theatre program demonstrated the possibility of a career in performing, and he changed his major to theatre his sophomore year.
"The professors were willing to work with me so I could be a part of everything that I wanted," said MacPherson. "The relationships I made with the professors and students really inspired me to know that I could have a career in the arts."
While a student, MacPherson had the opportunity to perform in almost a dozen productions, playing Matt in "The Fantasticks," Peter Shaw in "Silent Sky," Teddy Brewster in "Arsenic and Old Lace," and Brutus in "Julius Caesar," in addition to being part of "Pirates of Penzance," "Scrooge! The Musical," "The Spitfire Grill," "Sense and Sensibility," "Tuck Everlasting," and "Little Women."
"One of my favorite moments in theatre at Southern Virginia was when we performed 'Silent Sky'," said MacPherson. "The whole rehearsal process had been very fast and intense, but opening night everything just clicked and fell into place. It's one of the most special moments I've had in theatre."
In addition to majoring in theatre, MacPherson completed a minor in music, participating in Men's Choir, Concert Coral, Chamber Singers, and a cappella ensemble Accolade. He also worked as a tutor for the University's Writing Center.
"Being involved in so many things helped me learn to manage my time, priorities, and commitments, which has proven invaluable working in theatre," said MacPherson. "Getting to work with and be a part of these productions has been incredible. The experiences I had at Southern Virginia helped me to not only prepare for theatre outside of college, but to also do well."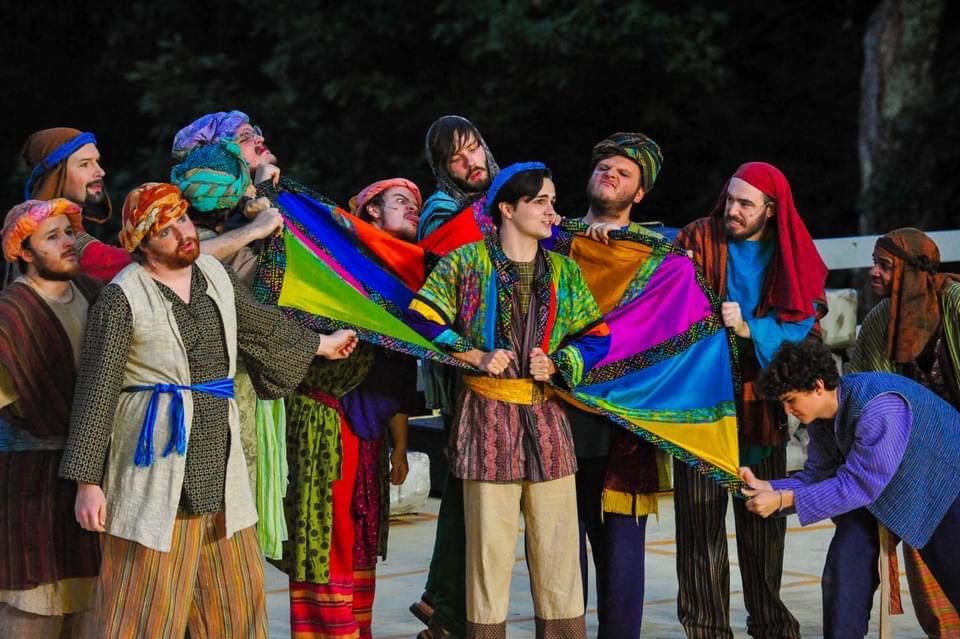 Shortly after graduating from Southern Virginia University, MacPherson was told by fellow theatre alumni, Anna Taylor Goodmanson ('20), about the opportunity to play Joseph in "Joseph and the Amazing Technicolor Dreamcoat" that fall with Wayne Theatre in Virginia.
"Playing Joseph had been a dream of mine since I was young," said MacPherson. "It was my favorite show growing up, and I would watch it all the time. Anna knew that, and so told me about the audition…I was home in Georgia when I got the call saying I was playing Joseph. I was so excited, and it turned out to be such an amazing experience."
After his run as Joseph, MacPherson had the opportunity to perform and tour with Perseverance Productions' National Tour as Fred and Christmas Future in "A Christmas Carol." Running from November to December in 2021, the cast performed in seventeen productions across the United States in various locations, including The Grand 1894 Opera House, the Lincoln Center, and the Wheeler Opera House.
MacPherson then went on tour with the Bright Star Tour Theatre at the beginning of 2022, which specializes in literary, curriculum, and character-education based plays, performing in libraries and elementary and middle schools in the Pacific Northwest.
After the tour ended, MacPherson performed across the central and east coast states in "The Music Man" as Ewart Dunlop with La Comedia, "Footloose" as Jeter and Cowboy Bob with Great Plains Theatre, "Matilda" as Michael Wormwood, and is currently playing Joel in "The Pin-Up Girls" with Art Station.
At the conclusion of "The Pin-Up Girls" in August, MacPherson will pursue another passion in theatre education, beginning a full-time position teaching theatre at Mill Springs Academy in Alpharetta, Ga., which provides a values-based, college preparatory program for K-12 students with ADHD and learning differences.