News Release
Silicon Valley Leaders Mark and Becky Fuchs to Speak at Commencement May 6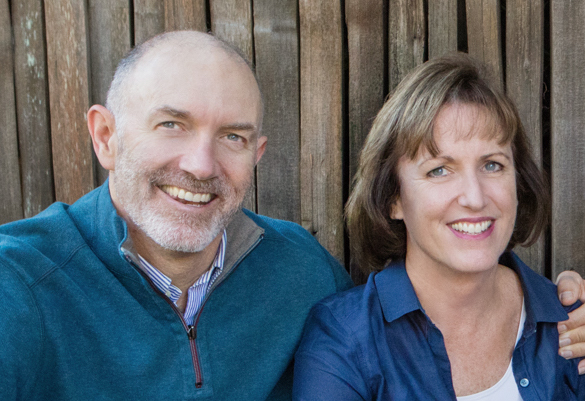 Mark and Becky Fuchs, former leaders at Apple, Google, Ernst & Young, and the Reach Foundation will address graduates, faculty, staff, students, and friends of Southern Virginia University at a historic Commencement honoring the classes of 2022 and 2020 on Friday, May 6, 2022, at 11 a.m.
Mark Fuchs
With over 20 years of experience in finance and accounting, Mark has held senior positions in several large and leading companies in the world, working as a senior manager at Ernst & Young in Palo Alto, California—one of the four largest professional services networks in the world—and as chief accountant at Apple in Cupertino, California.
He has also worked as vice president and chief accountant and controller at Google in Mountain View, California, where he was responsible for external reporting, technical accounting, the worldwide general ledger and consolidations, and Sarbanes-Oxley compliance and internal audit.
Mark served as vice president of finance at Applied Science Fiction, a startup company in Austin, Texas that develops technology with commercial applications for digital and photographic industries, and as a corporate finance accountant at Securities and Exchange Commission in Washington D.C.
Mark received his bachelor's degree in administration and accounting from the University of California, Berkeley, and has coached many of his children's sports teams in addition to serving on his local little league board for several years. He joined the board of trustees at Southern Virginia University in 2019, and currently serves as board finance committee chair.
Becky Fuchs
Graduating with a bachelors of science degree in accounting from Brigham Young University and becoming a certified public accountant (CPA), Becky started her career as an auditor for Ernst & Young in Palo Alto, California, focusing on both high tech and biotech firms for eight years. Subsequently, she worked as the controller at Gilead Sciences in Foster City, California for four years before retiring to be a full-time mom.
Becky has been very involved in the school community programs, including serving as PTA treasurer, auditor, helping in the classroom, and as chair of the district-wide Junior Olympics event held annually for elementary schools. She has also served as the chief financial officer and secretary of the Reach Foundation, a non-profit organization that provides college grants to low-income students in the San Francisco Bay Area.
Additionally, Becky has served in the Primary, Young Womens, and Relief Society for The Church of Jesus Christ of Latter-day Saints, as well as the co-chair of the annual Palo Alto Christmas Creche Exhibit held in Palo Alto, California.
Mark and Becky have three children and recently moved to Utah. Their daughter, Elizabeth, graduated from Southern Virginia University in 2020.