News Release
Randall Beach Named Director of Bands
Southern Virginia University Vice President of Program Development Jason Lamb today announced Randall Beach as the University's director of bands. In this new role, Beach will oversee all band-related activities at the University.
"Randall loves bands, he loves these students, and he loves Southern Virginia University," said Lamb. "He is one of the most accomplished and qualified professionals at our institution and he is fully aligned with what we're working to accomplish here. He wants to be a key part of the building process—building towards excellence.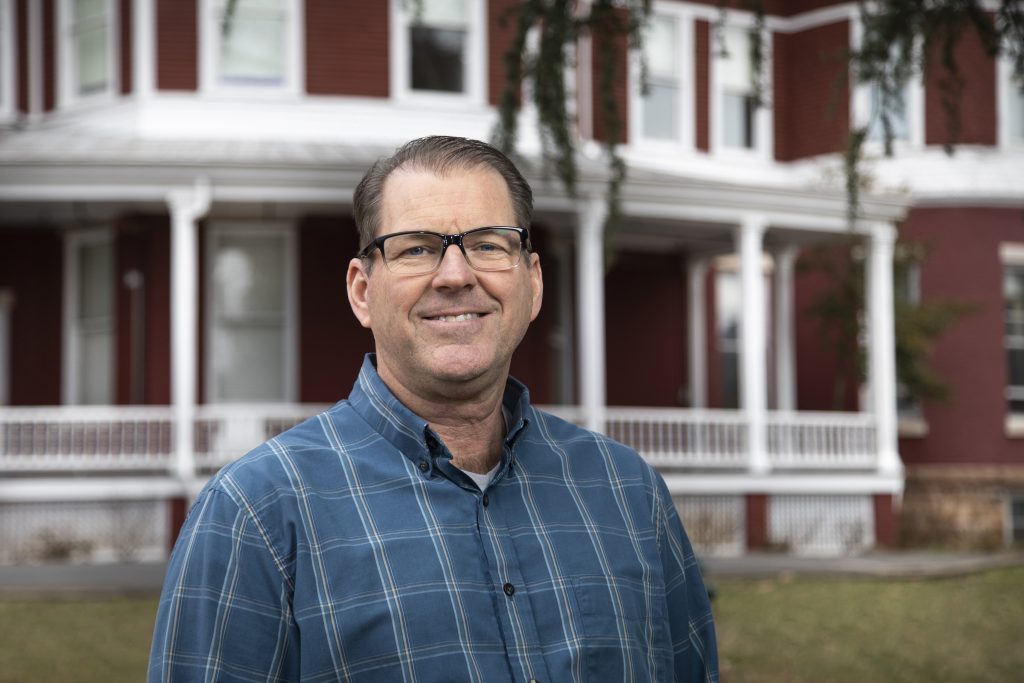 "We believe that bands have tremendous potential—both for growth and for providing amazing experiences for every student who participates," continued Lamb. "Based on his four decades of professional experience starting and growing highly successful bands, we have full confidence in Randall's ability to replicate his past successes here and take our bands to the next level."
To lead Southern Virginia's bands—concert, marching, and pep—Beach will draw on his 40 years of experience as a director of bands throughout the state of Utah—most notably at Brigham Young University, Green Canyon High School, and Sky View High School.
"There is great potential for bands at Southern Virginia University," said Beach. "I'm so excited and energized to work with and mentor our committed and talented band students.
"I'm very proud of our students and all of their hard work to this point," continued Beach. "I'm excited to work with them to achieve great things and execute our vision for bands at SVU.
"Our bands have a lot of momentum thanks to the hard work of many at the University. I want to especially thank and recognize Heather Dobbins for the hard work that she has put into launching and building bands to this point," concluded Beach.
With this change, Dobbins will transition to teaching and mentoring students at the University.
Beach joined Southern Virginia University in the summer of 2021 as director of the Knights Marching Band and pep band. In this role, he led the successful relaunch of both band programs after a year-long pause for each due to the COVID-19 pandemic.
Prior to joining the University, Beach was the director of bands at the then newly formed Green Canyon High School where he launched and led the school's symphonic, concert, jazz, percussion, pep, and marching bands. Under Beach's direction, the Green Canyon Marching Band won four consecutive Utah State Championships (2017-20)—every year after the school's inception—and placed as Bands of America Western Regional Finalist and Class Champions.
Before Green Canyon, Beach was the director of bands for Sky View High School where the marching band was a Bands of America Western Finalist in all seven years of Beach's tenure. Beach joined Sky View after 11 years at BYU where he served as the assistant director, percussion director, and arranger for the renowned Cougar Marching Band.
As a teacher, Beach has received dozens of accolades including 2020-21 Cache County School District Teacher of the Year, 2019 Sorensen Legacy Award for Excellence in Arts Education, 2019 student-nominated Cache Education Foundation Hansen Honorarium Award, and 2019 community-nominated Cache Education Foundation Hats Off Award.
In addition to teaching, Beach has performed with the Tabernacle Choir at Temple Square, Utah Chamber Orchestra, and Utah Choral Society. He has also recorded with the LA East Recording Studios for the ABC Wide World of Sports and various motion pictures and television series.
Beach earned his bachelor's in secondary music education from Utah State University and his master's of music in percussion performance and pedagogy from Brigham Young University.