Spotlight
Professors T.R. Porter and Randall Cluff Retire After 25 Years at Southern Virginia University
After 25 years of excellent teaching and dedicated service at Southern Virginia University, Professor of Spanish T.R. Porter and Professor of Literature Randall Cluff each decided to retire as full-time professors at the end of the 2021-22 academic year. Porter and Cluff—who have each been honored with the designation of professor emeritus of the university—have been fixtures of the faculty since the school's first days. Both professors have built their respective programs and blessed the lives of hundreds of students they taught and mentored.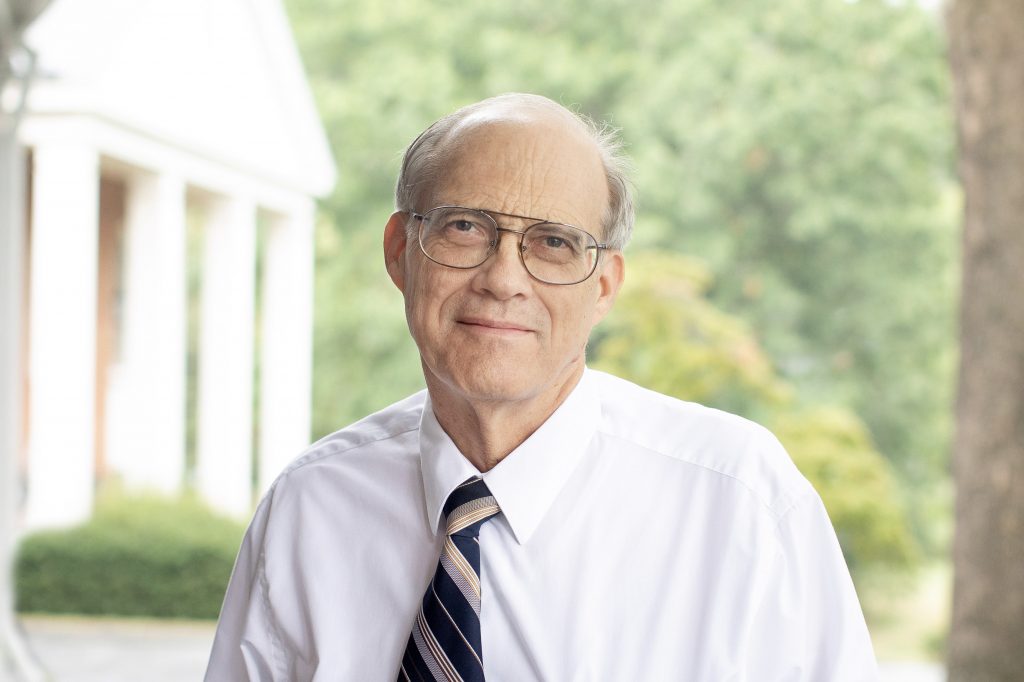 T.R. Porter | Professor of Spanish
T. R. Porter, who joined Southern Virginia University in 1997, helped create the University's Spanish major and served as its program coordinator since it began. In addition to teaching multiple sections of Spanish language and literature classes, Porter has also shared his love of Spanish culture in many ways—including leading a travel study trip to Costa Rica. But according to Porter, his favorite memories as a professor came in the classroom.
"I always love those 'aha' moments," said Porter. "When a student is struggling to get something and then understands it, seeing that joy is always wonderful."
During his time at the University, Porter has served on over a dozen academic committees, including the Accreditation Committee, the General Education Committee, and the Division of Humanities. Porter has also presented at and attended multiple academic conferences and wrote "Fantomas contra los vampiros multinacionales: un ensayo latinoamericano al estilo barroco," a Latin-American essay published in the University of Kentucky's biannual journal, Ariel. Several of Porter's children have also studied at Southern Virginia University.
"I've always loved the liberal arts," said Porter. "It's been nice to have that interaction with the other professors [at Southern Virginia University] and talk about different topics and their fields. I've had lots of opportunities to be involved."
Prior to coming to Southern Virginia University, Porter taught first- and second-year Spanish at the University of Wyoming and Southern Utah University. He received an M.A. and Ph.D. in Spanish from Brigham Young University and Pennsylvania State University respectively.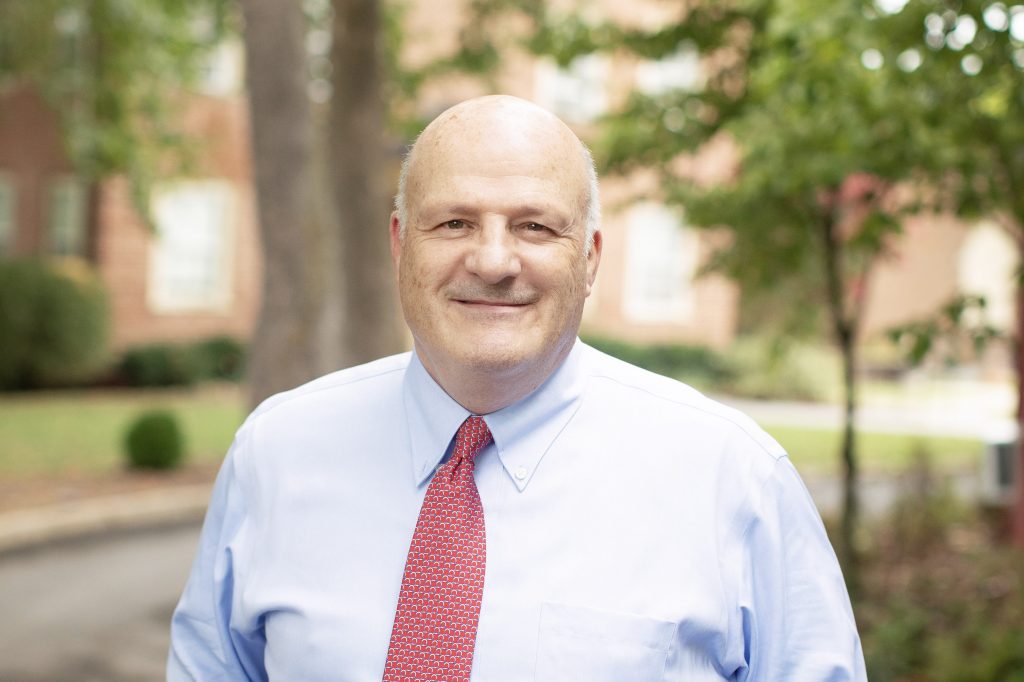 Randall Cluff | Kay and Michael Elton Professor of Literature
Randall Cluff joined Southern Virginia University in 1997. In collaboration with Professor of English Karen Hufford, he assisted in the creation of the English major and served as the English program coordinator for two decades from 1998 to 2018. He and Assistant Professor of Education Kimberly Kearney also successfully applied for state approval of secondary English teaching credentials at Southern Virginia University in 2017.
"I think one of the most important things that I've enjoyed is the true sense that we're building something, that we're establishing something here," said Cluff. "For some reason, the Lord has taken particular and peculiar notice of this place."
Cluff has taught a wide range of English classes and topics, including University core course LIB 130: Classics of Western Literature every semester since he joined the University, and received the Kay and Michael Elton Professorship of Literature in 2013. He has served on academic committees, led travel studies to England, Greece, and Boston, and participated in six theatre productions, including "The Secret Garden" and "Man of La Mancha."
"The great works matter," said Cluff. "They are there for a purpose and can still teach us. I think that's one of the things that I've enjoyed the most is helping students realize that the old things are still relevant to us in the new age. That's been one of the things that I really, really, really love."
Cluff received both an M.A. and Ph.D. in English Language and Literature from San Diego State University and the University of Tennessee-Knoxville respectively. He has also published numerous articles and contributed to a seminar on Homer's "Iliad" in 2013. Several of his children have graduated from Southern Virginia University, with daughter Amaree Cluff currently working as an Assistant Professor of Theatre at the University.
Granted emeritus status as the Kay and Michael Elton Professor of Literature, an honorary title for professors who desire to stay active in scholarship following retirement, Cluff will continue to appear in the University catalog as an emeritus professor.