Spotlight
Interning on Capitol Hill: A Look into Business Major Meg Huber's ('23) Career-launching Experience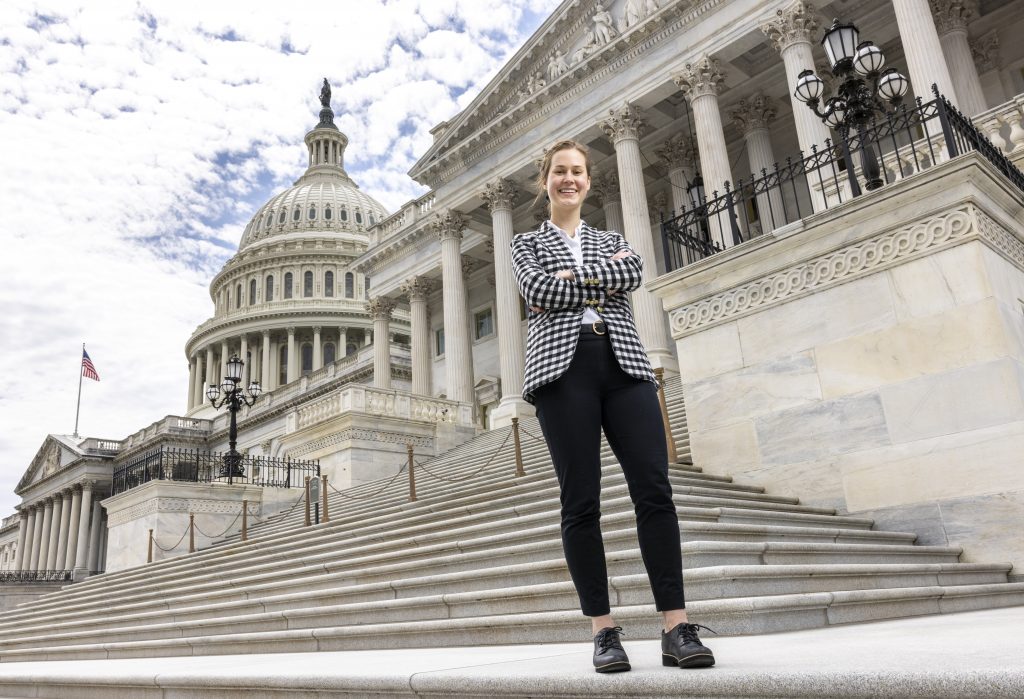 Meg Huber ('23), a business major at Southern Virginia University, recently completed an internship on Capitol Hill for Congressman Ken Buck of the Colorado 4th District in the House of Representatives during the Spring of 2022.
"Since I was a young girl and my family visited D.C., I've wanted to intern on the Hill," said Huber. "Because of that desire, I completed and worked hard to do things that would allow me to be chosen as an intern in a congressional office."
As a congressional intern, Huber assisted with policy work by completing research for bills being drafted, editing and redlining bills, and attending policy meetings and committee hearings. She also communicated with concerned constituents, wrote emails and letters, and conducted tours of the Capitol building.
"My favorite part has been the moments I have been in the Capitol building without crowds of people," said Huber. "I have been able to stand in the Rotunda by myself and reflect on the power and history of the place and country that I am able to now be a part of."
With the valuable experience she gained over the last four months, Huber is now preparing for a career in religious freedom advocacy as an intern at the Religious Freedom Institute in D.C. before returning to Southern Virginia University in the fall to complete her degree.
"Being a student at [Southern Virginia University] aided me because I have relationships with professors who, I feel, genuinely care about me and my future," said Huber. "When I told professors about my opportunity, they all encouraged me to accept and were excited, which reassured me about my decision."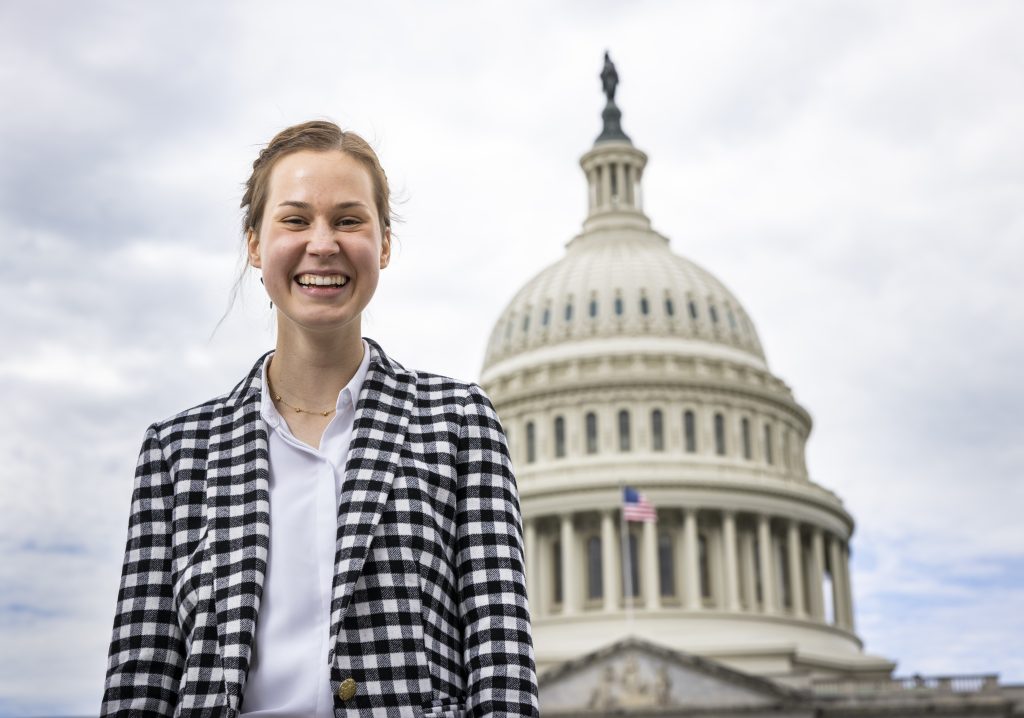 Huber's decision to attend Southern Virginia University was heavily influenced by its location—a 3-hour drive from D.C.—which provided her with connections and opportunities to be involved in politics. She shared that this proximity helped fuel her desire to apply for and accept the highly selective congressional internship.
"I knew that I wanted to do something within the policy world," said Huber. "So I thought it would be fun to be in the East because I had lived in Colorado my whole life and [Southern Virginia University] would be close to D.C.
"Also, it definitely appealed to me that I would be able to graduate quickly and do a concentration as well as a major and a minor," continued Huber. "Being able to build relationships with professors was also a huge part for me."
Along with choosing a school on the East Coast, Huber's preparation for interning on the Hill included working in other policy internships, maintaining high grades, and building valuable relationships with her professors.
Additionally, as a business major with a concentration in public policy, Huber exemplifies the University's unique academic model of a personalized education. Without the requirement to be a Political Science major in order to study public policy, Huber noted that she felt well prepared for her congressional internship crediting the leadership lessons from her business courses and data skills learned in her Excel class.
"I have a love of learning, and that has been further fostered at Southern Virginia University," said Huber. "That's helped me in my internship because even if it's a task I don't know or a concept I'm unfamiliar with, I enjoy learning, so that's definitely aided my experience."