Spotlight
How One Math Professor is Leveraging iPad Technology in All Corners of His Classroom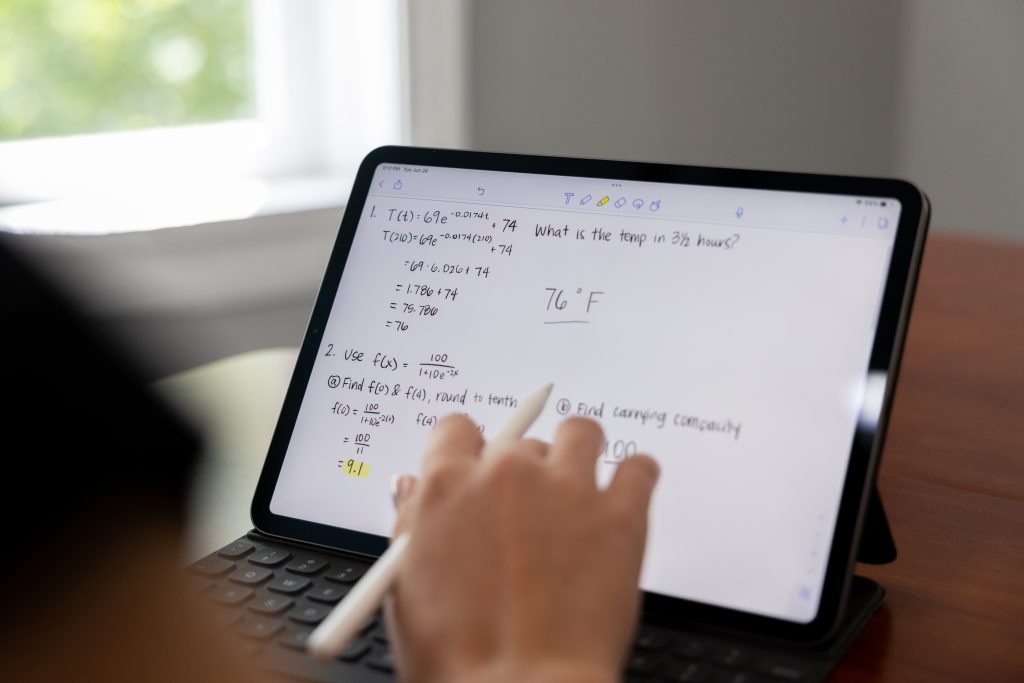 When Southern Virginia University first launched its LaunchPad initiative five years ago, rather than prescribing specific uses for the Apple technology, university leaders encouraged the school's excellent faculty to experiment with leveraging the powerful tools to enhance collaboration and learning outcomes in the classroom and beyond.
For Professor Doug Cheney, a mechanical engineer turned assistant professor of mathematics, his implementation of the Apple technology has spread to every facet of his courses, including increased classroom engagement, interactive homework, and more organized testing and grading.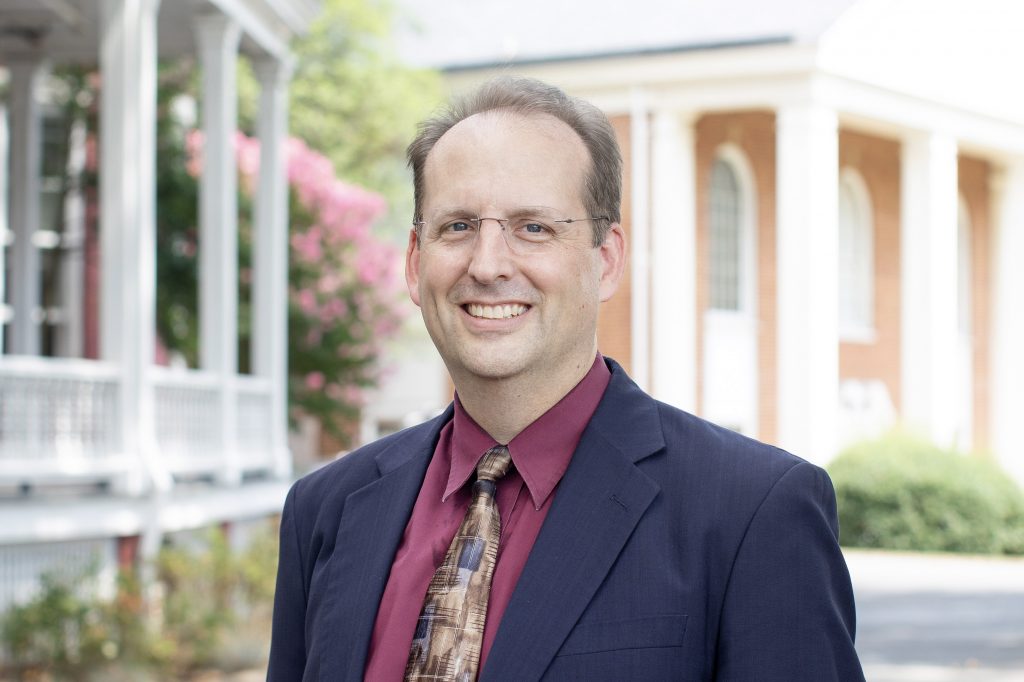 "We use the iPad in all aspects of the classroom," said Cheney. "There is a lot of discussion and collaboration happening in class when tackling math problems, and the iPad has become an integral part of those, making it easier for students to voice their questions and receive help."
Since every student at Southern Virginia University receives an iPad as part of the initiative, Cheney researched and chose a collection of applications specifically for his math courses. He removed the expensive, heavy physical textbook by adopting a digital textbook at half the cost. Cheney also recorded step-by-step explanatory videos on the University's LMS, Canvas, for additional help in understanding concepts and problems.
In addition to the digital textbook, Cheney and his students use the note-taking app, Notability, to handwrite their solutions to exercises. The app has a recording feature that will play back audio timed with the drawn or typed notes so students can re-hear and -watch Cheney's in-class teaching within a specific notation.
"When a student has a question about their Notability work, I share their iPad screen through Apple's Classroom [app] to the central displays so all students benefit from our discussion," explained Cheney. "When needed, I capture a screenshot of the student's work and mark it to highlight detours, give solution clues, and ask follow up questions."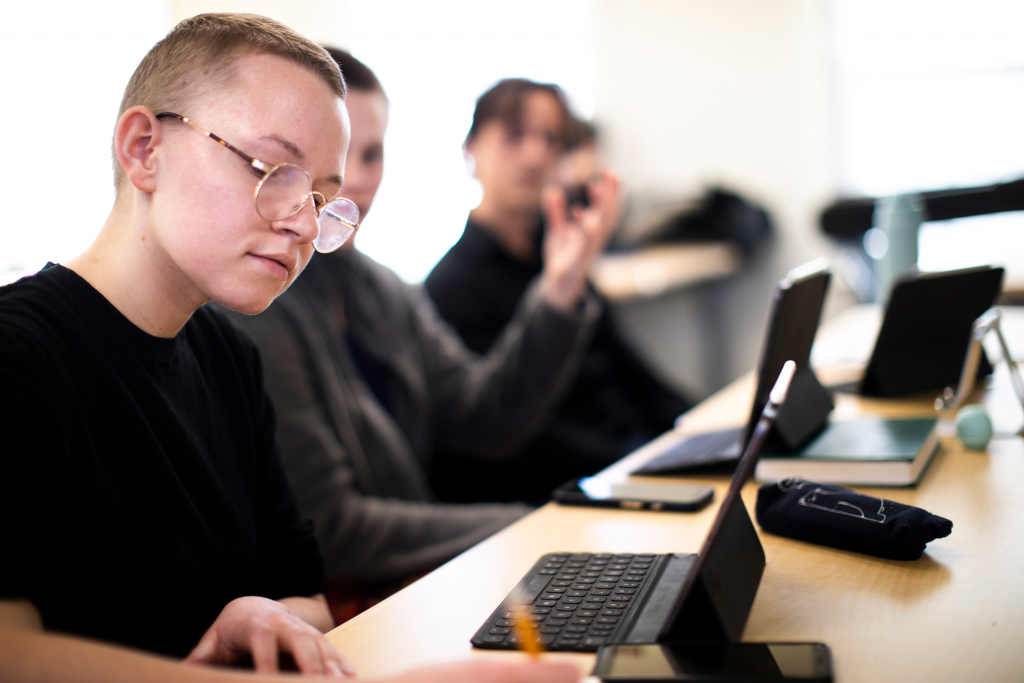 Not only does Cheney use Apple's Classroom app to increase student collaboration and participation, but he also uses it for many administrative tasks including taking attendance, proctoring tests, and quickly sharing new assignments to each student's iPad. Cheney has paired the Classroom app with Canvas, where students can access their grades, coursework, syllabus, and any other materials related to his class.
"Students can watch short instructional videos I recorded on my iPad and posted in Canvas," detailed Cheney. "All assignments are submitted directly from Notability to Canvas in PDF format. My TA's and I grade them anonymously and provide feedback using the Canvas Teacher app."
With these innovative solutions in place, Cheney continues to search for ways to further leverage the iPad technology in his students' learning to ensure they have access to everything needed to succeed in his class, as well as in the workforce after graduating.
"I am currently searching for a whiteboard technology that enables students to work independently and anonymously while I virtually walk the room and review their work," said Cheney.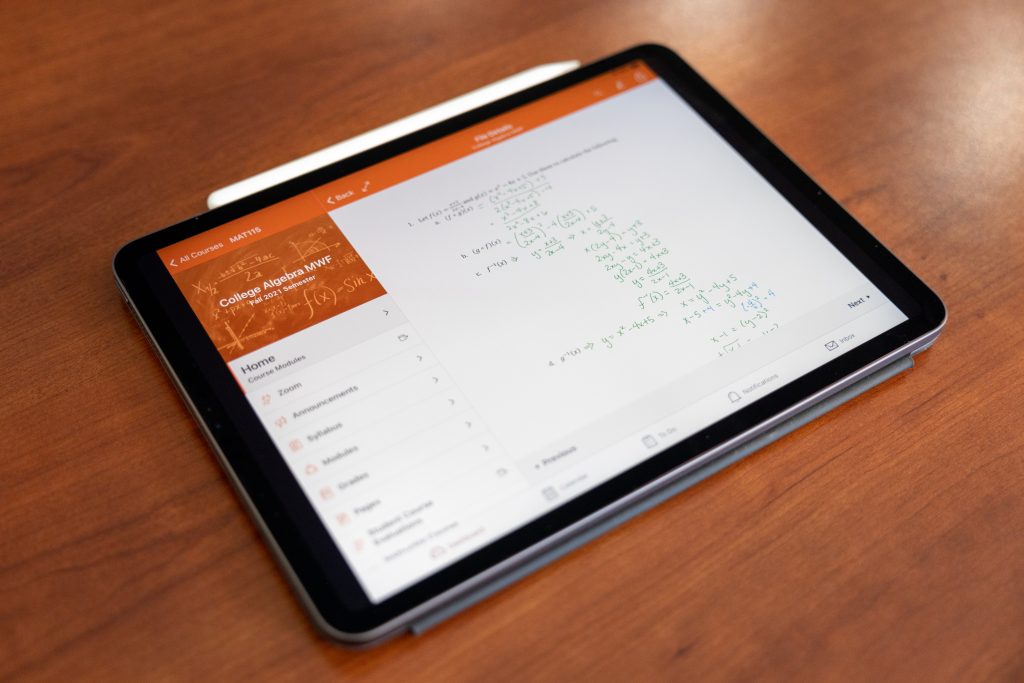 The LaunchPad Initiative is the backbone of a standardized technological ecosystem that gives Southern Virginia University students equal access to state-of-the-art Apple technology. Since its implementation in 2017, this initiative has heightened collaboration between students and faculty, driven down the cost of expensive textbooks, and prepared students to launch into successful lives and careers. Due to innovative uses of technology in learning, teaching, and school environment, Apple named Southern Virginia University an Apple Distinguished School within two years of implementing this initiative.