Spotlight
Finding Love At Southern Virginia University
"Virginia is for Lovers," is Virginia's well-known slogan, and one that rings true for many students who find love at Southern Virginia University. In celebration of Valentine's Day, four such couples shared their stories of finding love on our campus.
Reilly and Taryn Kartchner: Gather. Lift. Love.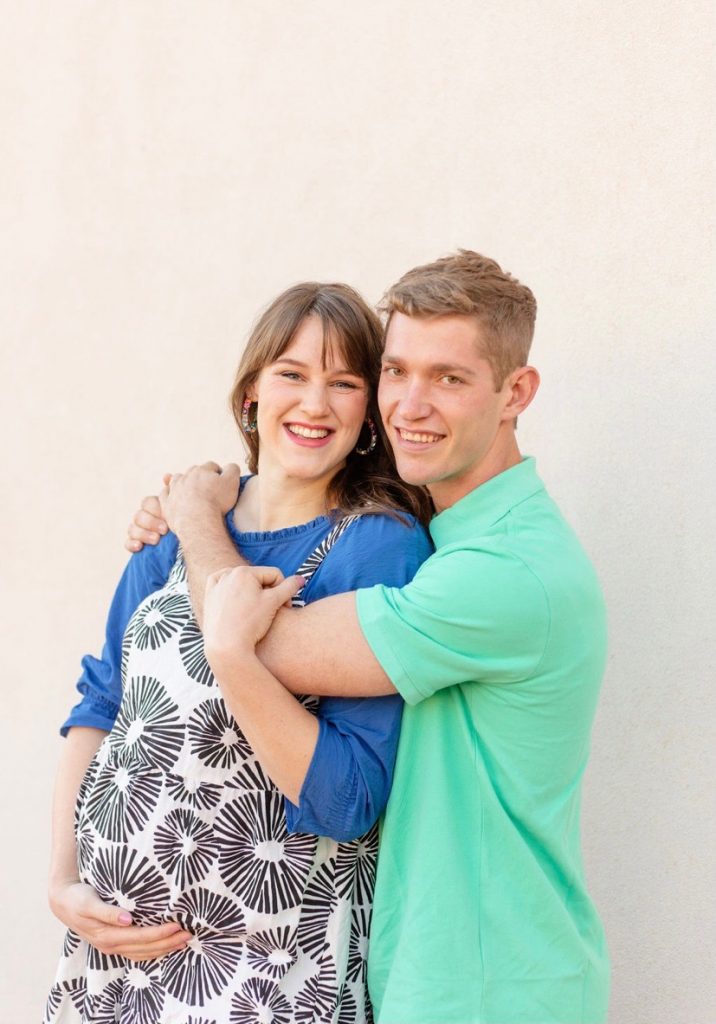 A Virginia native, Reilly ('24) felt drawn to Southern Virginia University after serving a mission for The Church of Jesus Christ of Latter-day Saints in Angold, Africa. Shortly after his first semester on campus, Reilly met Taryn ('21) from Las Vegas, Nevada, who came to the University to play on the women's volleyball team.
After meeting through a mutual acquaintance, Reilly asked out Taryn to a carnival Date Night hosted by the Office of Student Life. Their subsequent dates took them throughout campus and the local area—and to commemorate these events, Reily created a scavenger hunt through these memories ending in a proposal at Panther Falls.
"He proposed, and I did a double fist in the air," said Taryn. "And of course I said, 'Yes!'"
Married civilly in March 2020 during the pandemic, the Kartchners were sealed for time and eternity later that summer in the Las Vegas Temple.
As a current student, Reilly is a math tutor working towards his degree in mathematics. Taryn recently graduated with her bachelor's degree in Biology with a minor in Spanish. In her final semester, Tayrn helped the women's volleyball team capture its first-ever conference championship before competing in the NCAA Division III National Tournament.
The Kartchner's live in Buena Vista, and are expecting their first child in February.
Ibrahim and Victoria Kargbo: Fourth Time's the Charm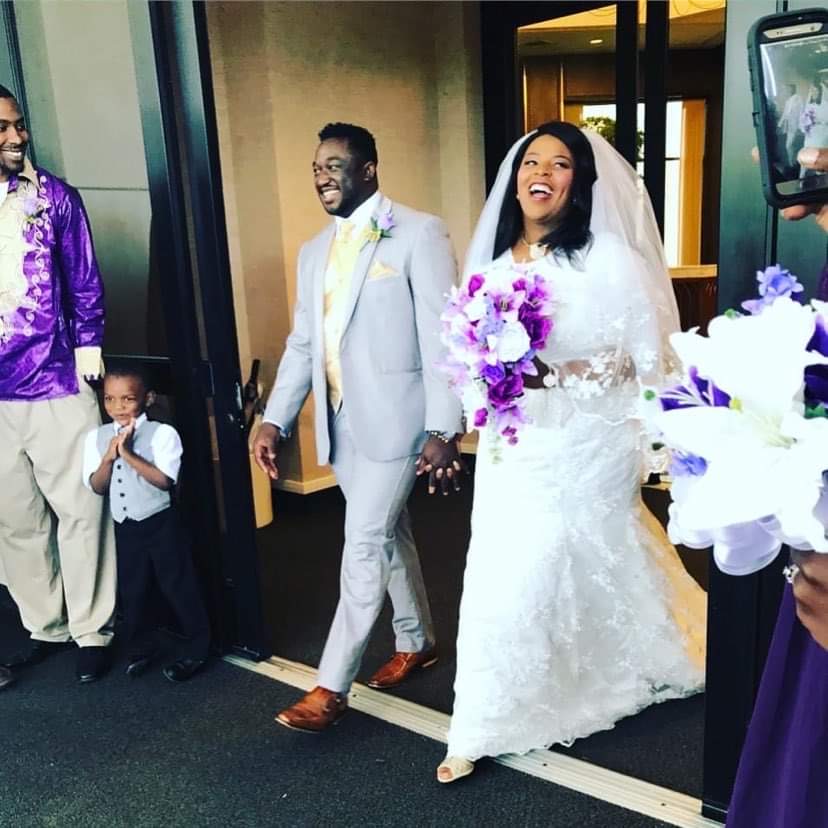 Ibrahim ('17), from Sierra Leone, West Africa, and Victoria ('19), from Decatur, Alabama, met while attending an 80s themed dance hosted by Southern Virginia University.
"I saw him from across the room, and we just looked at each other and nodded," said Victoria. "I would see him at dances after that, but never around campus. It got to the point where I was wondering if he was even a student."
A few months later, while at a speed dating event hosted by the Institute of Religion, Victoria saw Ibrahim again, and he cut in line to sit with her.
"We were supposed to change seats after every round, but I ended up staying with Victoria for most of the event," said Ibrahim.
"You would think after that, he would have asked for my number," added Victoria. "But he didn't!"
The next school year, the pair had a Spanish class together, but by the time Ibrahim had finally worked up the courage to ask out Victoria, she had already dropped the class. They met again a week later at a University football game, and this time, Ibrahim said he was determined to ask for Victoria's number. But she beat him to the punch.
"My roommate and I were planning a double date, and everyone I had asked to go with me was busy," said Victoria. "So when I saw Ibrahim at the game, I decided to ask him, not realizing that he was about to ask for my number. It was like a scene from a movie."
One of their favorite memories was their proposal, which happened on the one-year anniversary of their first date. Ibrahim planned a dinner on the porch of Victoria's house, with candles and music. After the dinner, they danced on the porch and he proposed.
"I was definitely surprised!" said Victoria.
"I had friends hiding in the bushes with cameras taking pictures and recording it," said Ibrahim. "Then afterwards, we went inside where more friends were waiting to celebrate."
After Ibrahim graduated from Southern Virginia University with a degree in Business Management, the couple was married in the Washington D.C. Temple. Victoria later graduated with a degree in Psychology and went on to work for the University in Career Services while Ibrahim worked at the nearby Washington and Lee University.
The Kargbo's now live in Draper, Utah, where Ibrahim works at Fidelity as a customer relation advocate and Victoria worked for Impact Healthcare until the birth of their first child, Zion.
Lynette and Brett Schroeder: Love & Basketball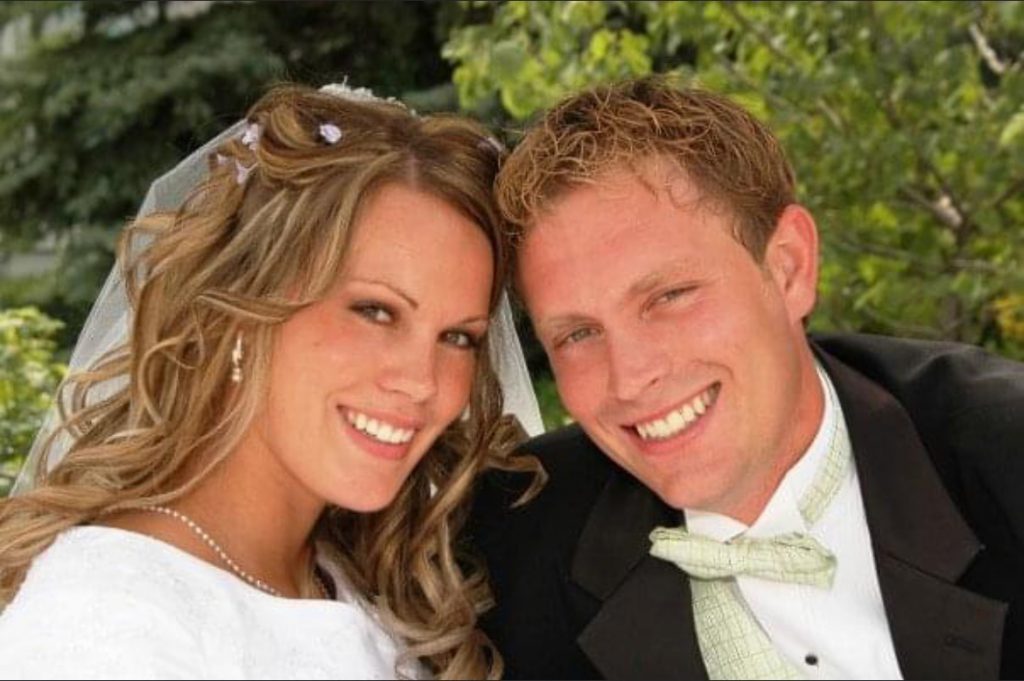 In 2005, Lynette ('08) from Alberta, Canada, and Brett ('08) from Salt Lake City, Utah, both came to Southern Virginia University to play basketball.
"One of my teammates had grown up with Brett," said Lynette. "She kept telling me that we should date, so we started to hang out."
"Our first date was a game of one-on-one basketball," said Brett. "Lynette won—by a lot."
And Lynette continued to win on the women's basketball team. In her sophomore year, Brett drove her to the 2006 USCAA National Championship—which took place the same weekend as her birthday—and was there to cheer on the team to victory.
"It was awesome to be able to celebrate that time with him there," Lynette said.
After dating for three years, Brett and Lynette married the summer before their senior year in the Timpanogos, Utah Temple. After graduating, they moved back to Utah, where Brett worked for Wells Fargo Bank and Lynette worked at a physical therapy clinic. It was there that she was introduced to coaching.
"It ended up coming full circle," said Lynette. "Coaching in Utah is what brought us back here to Southern Virginia University nine years later."
Lynette and Brett now serve as the head and assistant coach, respectively, for Southern Virginia University's women's basketball team. This season, the Schroeders have led the Knights to a program-record 16-win streak—including going undefeated in conference play.
The Schroeders live in Buena Vista with their four children.
Candace and Francisco Osegueda: Capturing the Flag…and Eachother's Hearts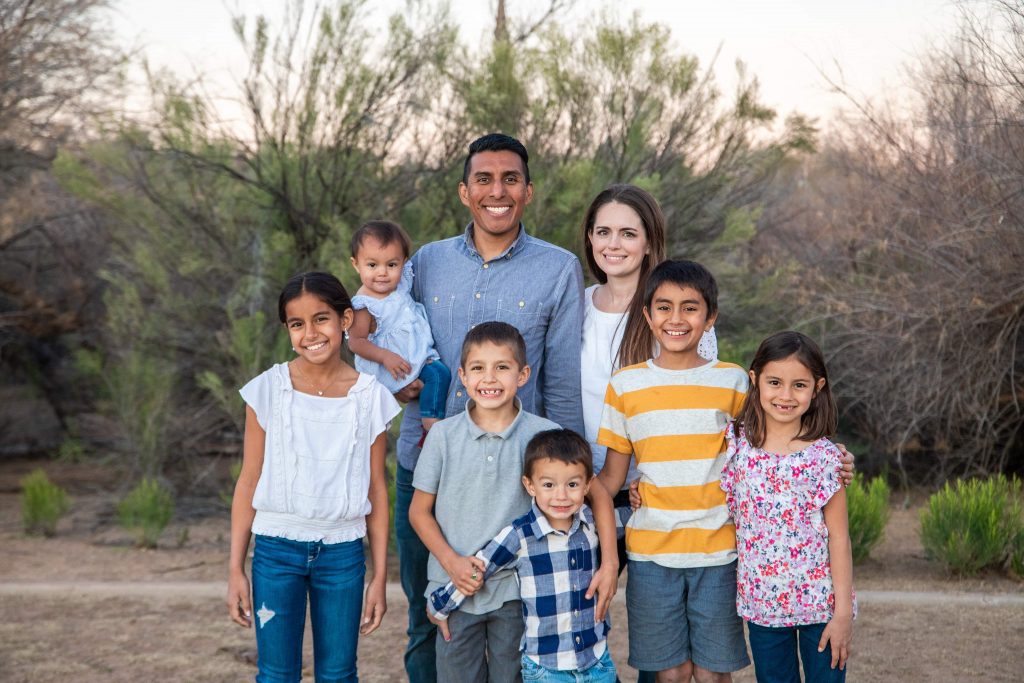 Candace ('10) and Francisco "Cisco" ('10), natives of Los Molinos, California and Mesa, Arizona respectively, found each other after both coming to Southern Virginia University individually to compete on the University's men's and women's soccer teams.
"We met while playing capture the flag on the front lawn of Main Hall with some mutual friends," said Candace. "After that, it only took a month for us to start dating."
While dating, the couple loved going together on local adventures.
"We would explore Downtown Lexington and once did a scavenger hunt at VMI," said Cisco. "I remember going to the Bluegrass festivals at Glen Maury Park and hiking on the Blueridge Parkway."
After dating for 14 months, Cisco and Candace were married in the Sacramento, California Temple in January 2009. They graduated from Southern Virginia University a year later with Cisco majoring in Computer Science and Candace majoring in Family and Child Development (now Family and Human Development).
After graduation, the Osegueda's moved back to Arizona, where they work and live with their six children. Cisco is a cybersecurity professional and Candace is currently pursuing an SLPA for speech-language pathology.