News Release
Family or Duty? The Riveting and Emotional Drama of "All My Sons"
Southern Virginia University's Theatre program started off the 2022-23 academic year tackling topics of family loyalty versus social responsibility in Arthur Miller's hard-hitting, award-winning play, "All My Sons," performed on Sept. 23-24, 29-30 in the Performing Arts Center.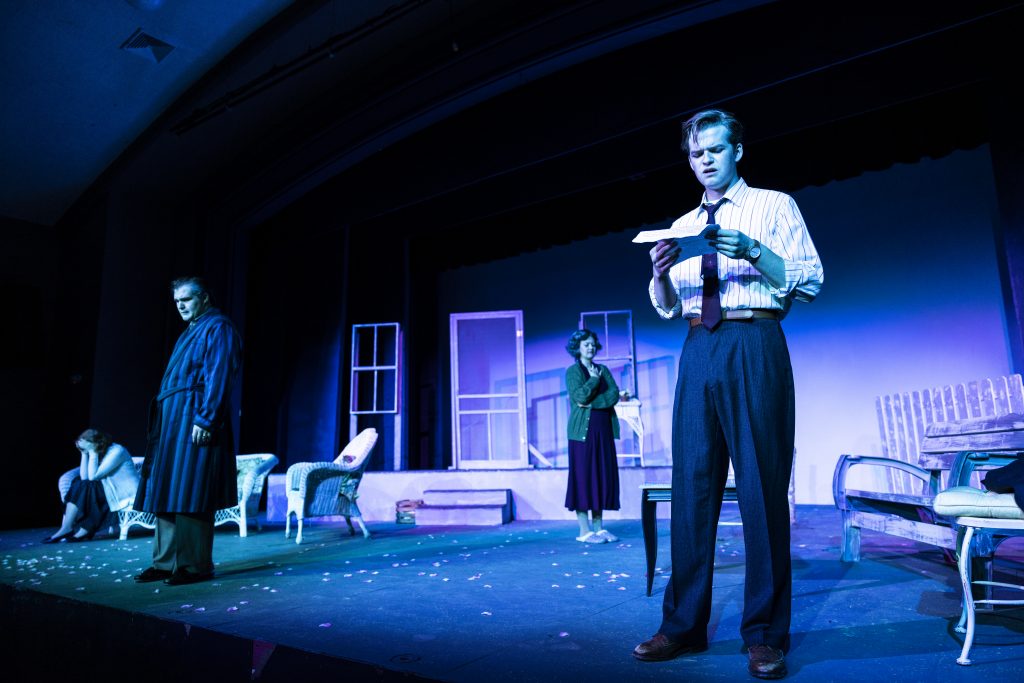 "We don't do serious dramas very often because it's harder to come up to that level needed in a drama than comedies or musicals," said Professor of Theatre Robert Stoddard. "But the students were all able to rise above some of their own personal acting challenges, and I was really proud of them. We all rose to the challenge and worked really hard to make it work."
Set two years after the end of World War II, "All My Sons" follows the story of Joe Keller and his family. A successful businessman, Keller is hiding from his family and friends that he failed to fulfill his social obligations after he was blinded by the lust for money during the war and his desire to protect his family during a time of financial crisis.
As Joe's youngest son, Chris, fights to have his older brother's presumed death in the war acknowledged by his mother, and an estranged family friend returns to town seeking answers on his father's imprisonment, Joe's past decisions come to light and the full extent of those affected by his actions are revealed. Joe and his family must then grapple with feelings of denial, reality, and individual moral and social values as they debate how to move forward from a shocking reveal.
Gripping the audience in an emotional rollercoaster, the cast deftly explored the blurred lines of this story, showing Joe's dilemma of wanting to protect and provide for his family while allowing his actions to tear other families apart.
In addition to the cast of University students, nine-year-old Buena Vista local Tucker Whetstone played young Bert. The cast was as follows:
Joe Keller: Stephen Ewan ('24)
Kate Keller: Livia Offen ('25)
Chris Keller: Jordan Bennion ('25)
Ann Deever: Gracious Mattson ('23)
George Deever: Jared Mattson ('24)
Dr. Jim Bayliss: Colten Sorensen ('25)
Sue Bayliss: Gabrielle Atwood ('25)
Frank Lubey: Carter Gorham ('23)
Lydia Lubey: Natalie Dixon ('24)
Bert: Tucker Whetstone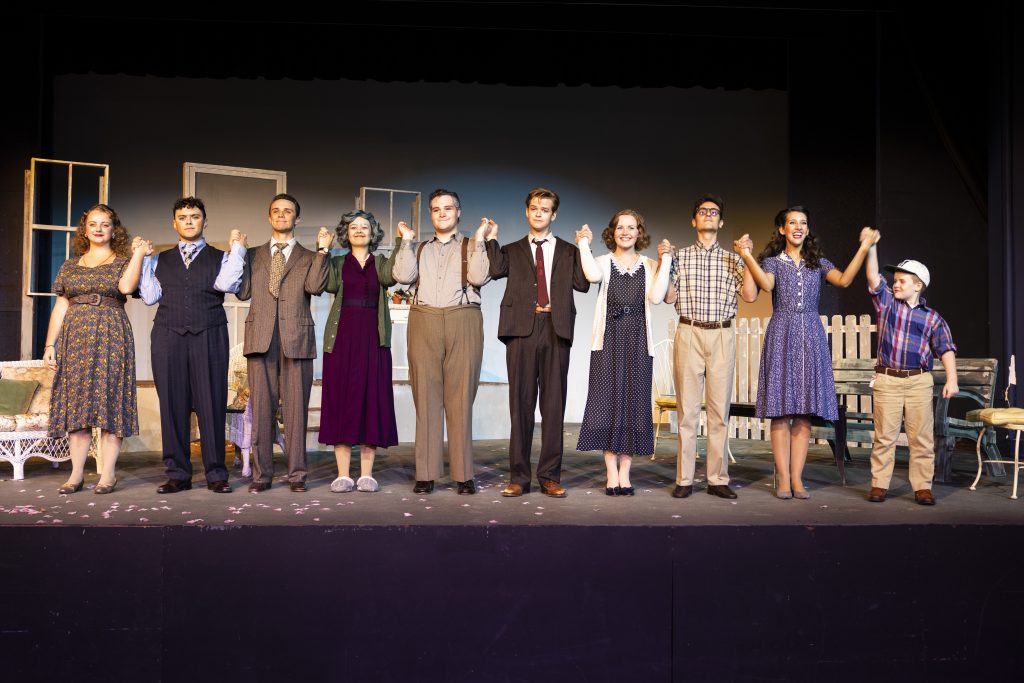 Widely regarded as one of the greatest playwrights in the twentieth century, Miller wrote "All My Sons" in 1947, which became an instant hit, running on Broadway for two years. "All My Sons" later won a Tony Award for Best Play, Best Direction of a Play, and Best Revival of a Play.
"All My Sons" was directed by Theatre Program Coordinator Robert Stoddard, with Assistant Professor of Theatre Amaree Cluff as costume designer, and Preston Rodriguez ('22) as set designer.