Spotlight
Class of '22 Headed to MIT, Koch Institute, BYU Law, and More
As Southern Virginia University's 2021-22 academic year comes to a close, many Knights from the Class of 2022 are headed to top graduate programs across the country. Highlighted below are five such students who shared their graduate school plans with us.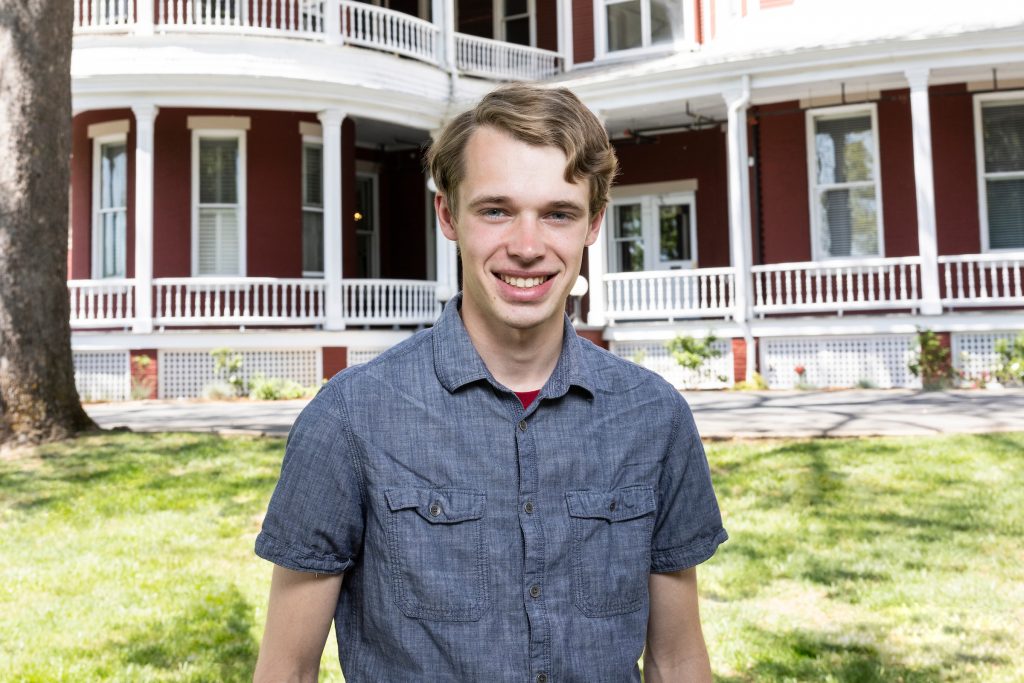 Kenneth Black | Ph.D. Philosophy Program at Massachusetts Institute of Technology
Philosophy major and classical studies minor from Beaverton, Ore.
With plans to become a professor of philosophy, Kenneth Black ('22) is headed to MIT in September to earn a doctorate in philosophy.
"MIT is an amazing place to study philosophy—it was my dream program—so I'm thrilled to be a part of it," said Black.
Black recalls countless hours spent in the offices of his professors discussing philosophy, where he developed his passion for the subject. In addition to studying and serving as president of the Philosophy Club, Black credits the support of Professors Jan-Erik Jones, John Armstrong, and Bryce Gessell in helping him plan and prepare for his next step.
"Southern Virginia is a fantastic place full of fantastic people, and it's going to be tough to leave," said Black. "Here, I've learned so much, not just about academic pursuits, but also how to live well. I'm a better and happier person than I was when I arrived, and I plan to take that with me wherever I go."
In addition to graduating as valedictorian at Southern Virginia University, Black also participated on the Honors Student Council and played the keyboard in his student band, "Potential Spam."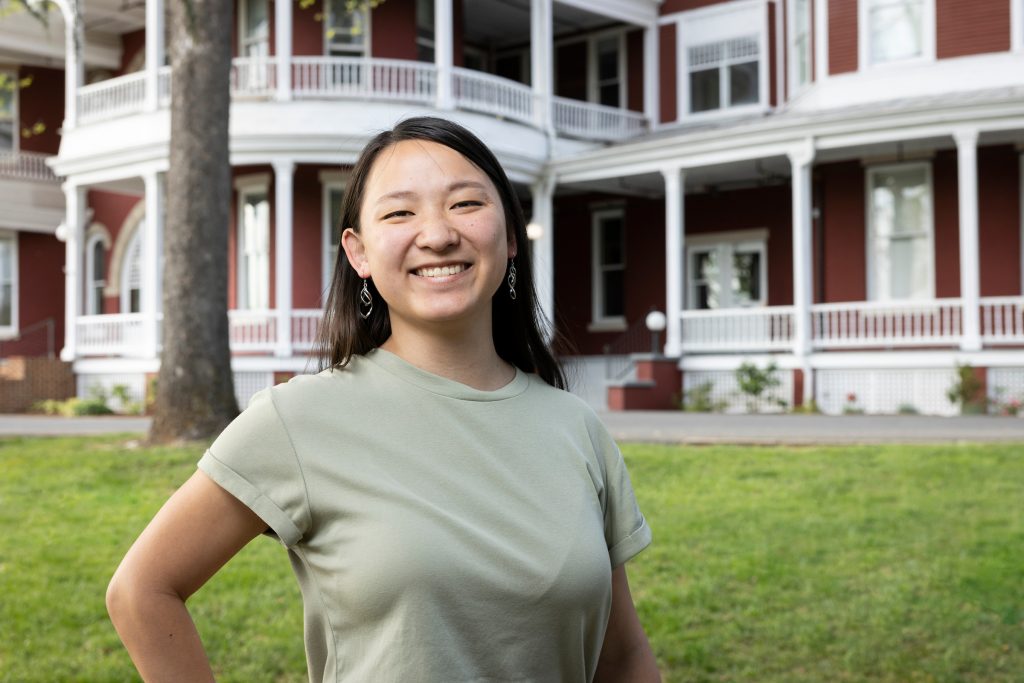 Sallie McGuire | J. Rueben Clark Law School at Brigham Young University
Philosophy major and psychology minor from Tremonton, UT
Sallie McGuire ('22) will attend the J. Rueben Clark Law School at Brigham Young University this fall with the goal of becoming a practicing attorney.
"I will always value the connections and relationships I have made here at [Southern Virginia]," said McGuire. "It has been invaluable to have one-on-one conversations with professors who were able to watch me grow throughout my four years here."
One of those connections, McGuire's academic advisor Dr. Jan Erik Jones, played a key role. Through a series of one-on-one meetings, Jones assisted McGuire in selecting law schools where she would apply and also provided her with personalized letters of recommendation.
In addition to her law school preparation, McGuire explored a variety of interests while studying at Southern Virginia University. She served as manager for the women's basketball team, took classes in drawing and culture, and received personalized private voice lessons. She attributes her variety of experiences to become a more well-rounded individual.
"I would say that the experiences I had here at [Southern Virginia University] made me better prepared for the future academically, emotionally, and mentally."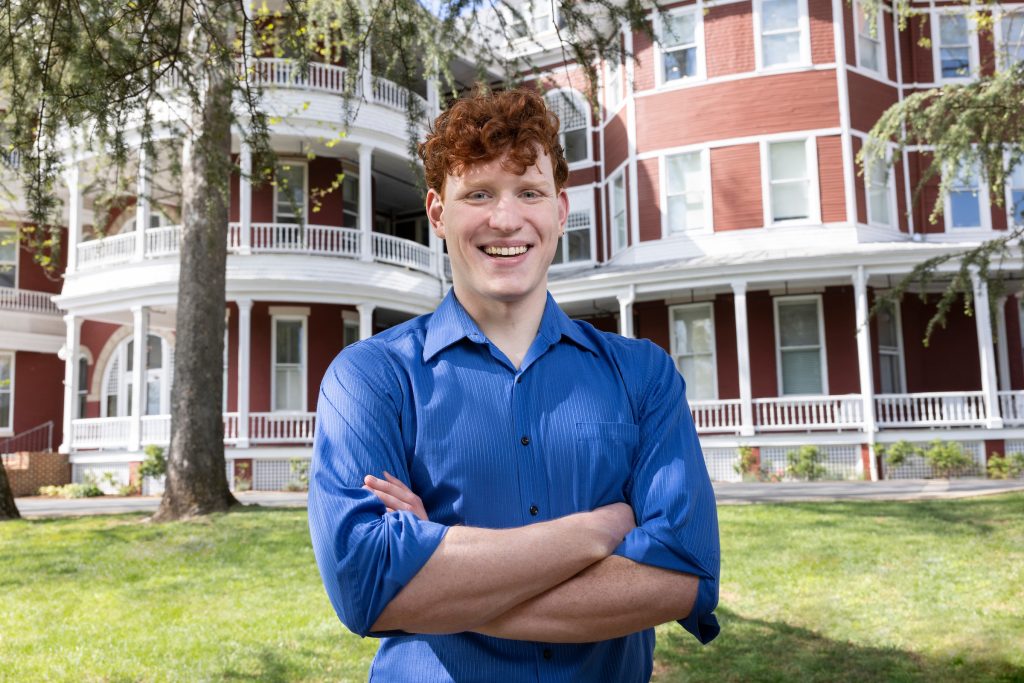 Jonathan Dye | Laboratory Technician at Koch Institute for Integrative Cancer Research at Massachusetts Institute of Technology
Biochemistry major and philosophy minor from Vacaville, Calif.
Jonathan Dye ('22) is eager to dive headfirst into the world of academic research as a Laboratory Technician at the Koch Institute for Integrative Cancer Research at MIT. Dye will join the Irvine Lab which focuses on using biotechnology and immunology to tackle diseases like cancer and HIV.
"I'm excited to be exposed to new technology and techniques, to meet new people, to learn from esteemed researchers, and also for things like living in Boston and exploring a new city," said Dye.
Dye expressed appreciation for the myriad of opportunities that he was able to pursue while attending Southern Virginia University. Along with studying biochemistry and philosophy, Dye volunteered as Pride Club president and captained the Knights swim team—which won the Independent South Swimming Championships this season.
"At other universities, I think students have to pick and choose what passions to explore," Dye explained. "Having developed a multi-faceted skillset was a valuable asset for me in my job search."
In addition to the connections he made with his professors and peers at Southern Virginia University, Dye explained that the greatest highlight of his education was the discovery of his passion for service—for which he earned both the Leader-Servant and Pioneer award.
"I've decided that I want service to be a central component of my life, and being at [Southern Virginia University] has enabled me to serve my peers and community in meaningful and transformative ways," said Dye. "Those are all things I'll take with me wherever I go."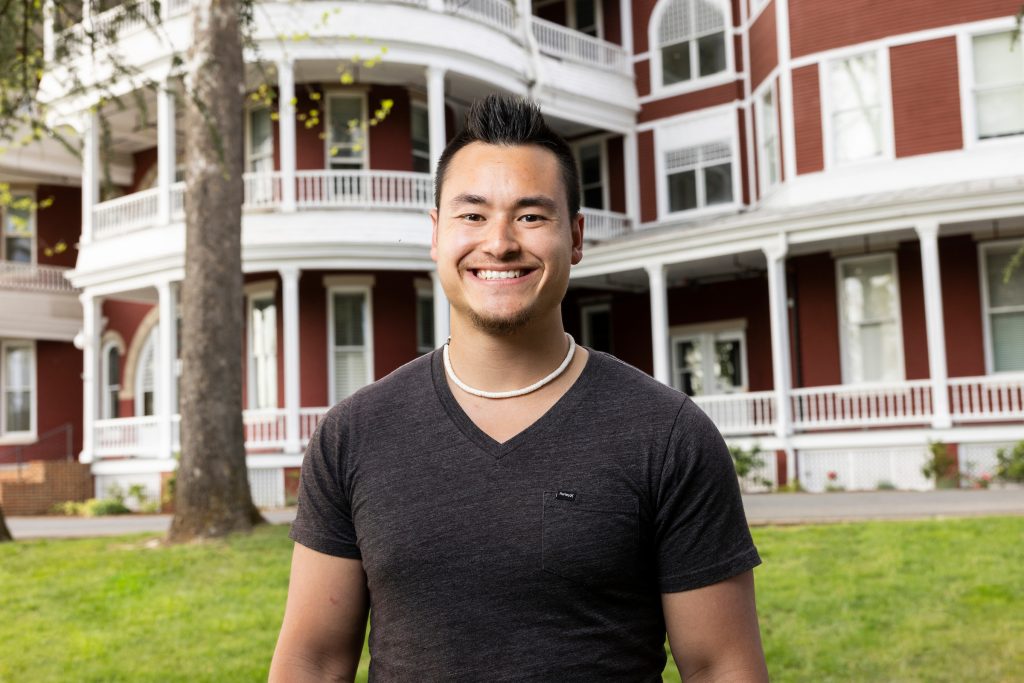 Matthew Valentine | Marriage and Family Therapist Program at Utah Tech University
Psychology major from San Antonio, TX
Matthew Valentine ('22) is headed to Utah Tech University for graduate school in late August to earn a master's degree in marriage and family therapy. Valentine wants to become a licensed mental health counselor with plans to travel as a motivational speaker and life coach.
In addition to guidance from Assistant Director of Student Success Michael Frye, Valentine named psychology professors Jeff Batis, Michael Gibbons, and Alan Whitehead as personal mentors who helped him select the best school for his interests and prepared him in their upper-level psychology courses for the rigors of graduate work.
"Professor Batis has shown me what a graduate-school course looks like as he treated my senior capstone course as such," said Valentine. "I am well prepared. I'm so grateful for these great mentors."
Along with being a psychology major at Southern Virginia University, Valentine was a running back on the Knight's football team and ran on the men's track and field team—which recently won both the indoor and outdoor USA South Conference Championships. Valentine was also initiated into the Phi Kappa Phi National Honor Society this past spring semester.
"The thing I value most about my time at [Southern Virginia] and what I will carry forward with me into my bright future is the friends that I have made," said Valentine. " [Now], I am most excited about moving to another state, making new friends, and learning more about the mental health field."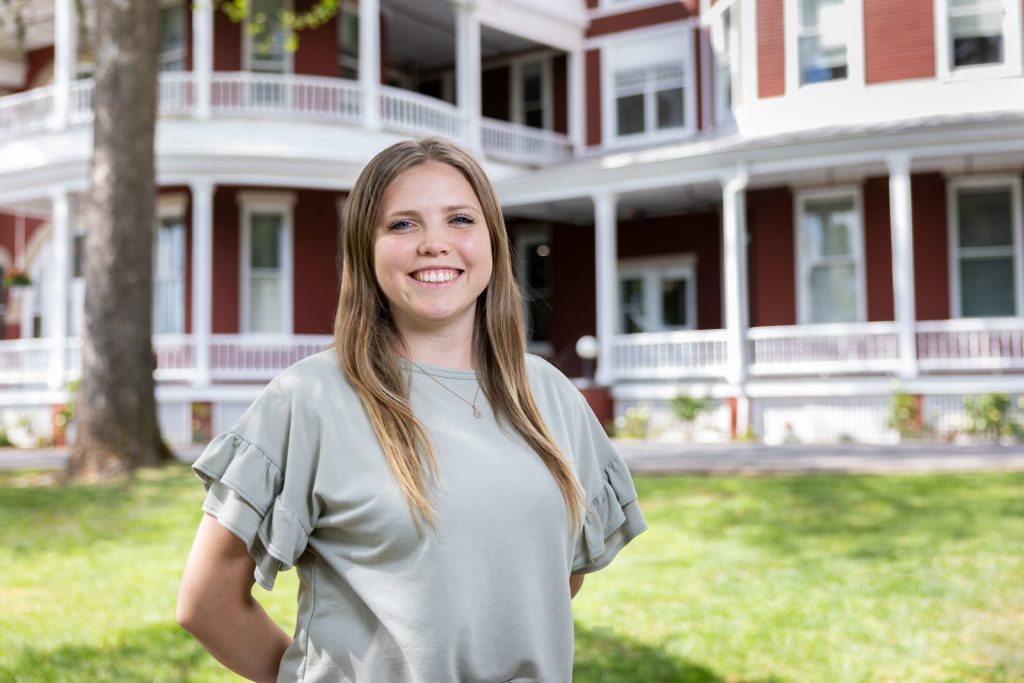 Ashley Prince ('22), Masters of Music at East Carolina University School of Music
Music major with a focus in vocal performance from Houston, TX
With plans to pursue a career in vocal performance, this fall Ashley Prince will attend the East Carolina University School of Music—one of the premier recognized and comprehensive music schools in the Southeast where she will pursue a masters in music with a concentration in vocal performance.
Throughout the entire process of applying to graduate schools, which included submitting multiple auditions and traveling to campuses to meet vocal professors and audition in person, Prince found support and guidance in her mentor and ensemble director, Dr. Kyle Nielsen.
"As a voice teacher, Professor Nielsen really helped me prepare vocally to audition," said Prince. "He also helped me improve a lot these past years and so I really give him a lot of credit for where I am."
Having seen significant personal growth thanks to support from a mentor at Southern Virginia, Prince hoped to find a similar relationship in her graduate pursuits. Having been admitted to five different music programs, Prince chose to attend the ECU School of Music after "clicking" with one of the school's vocal professors.
With graduate school on the horizon, Prince expressed her anticipation for new challenges and opportunities vocally, socially, and spiritually.
"I'm excited to improve vocally," said Prince. "In these past four years I have improved a lot, so I can't even imagine where I could be in two years. Southern Virginia University helped prepare me to become a hard worker and helped me remember that if I just do little things every day, I could get to where I am now."