News Release
Choral Alumni Invited to Participate in Historic Homecoming Concert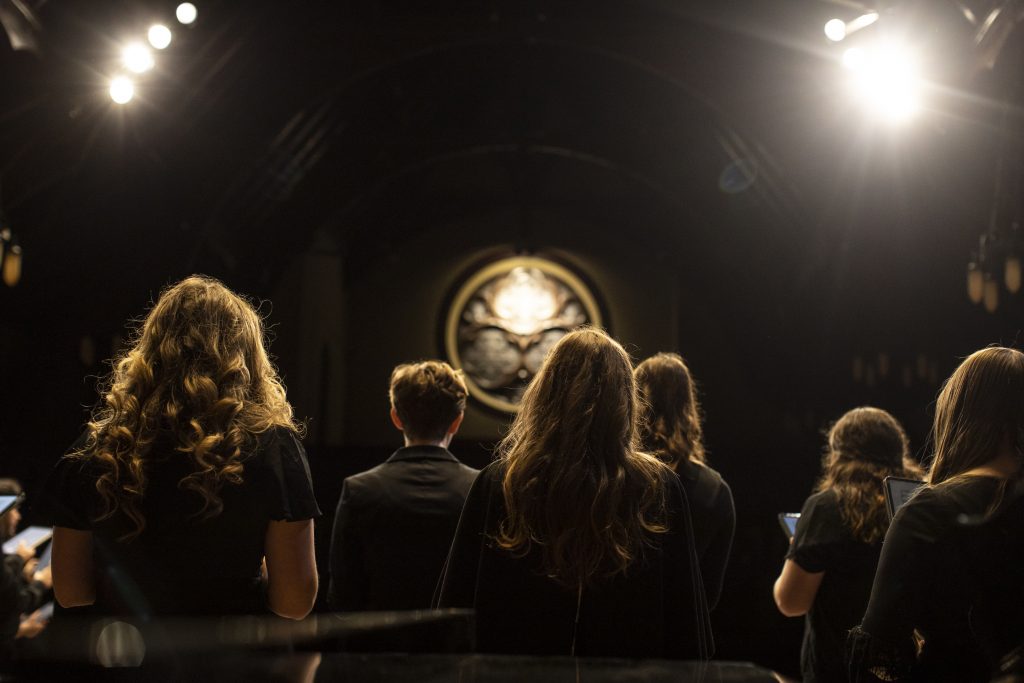 Southern Virginia University invites choir alumni to participate in a historic homecoming concert celebrating more than 25 years of choral excellence: "I Long To See You: A Jubilee Choral Concert." As part of Homecoming weekend, this special concert will take place on Friday, Oct. 14, at 7:30 p.m. in the Knight Arena and will also include all former principal choral ensemble conductors who will return to help guest conduct students and alumni.
"After connecting virtually with the choral alumni community during the pandemic, we felt it was the right time to gather everyone together back on campus in person for Homecoming," said Director of Choral Activities Dr. Kyle Nielsen. "We're beyond thrilled that our former faculty choral conductors can join us, and hope as many alumni as possible will join us on campus to relive their treasured memories with their mentors and friends."
In addition to performances led by current faculty, former conductors Keith Bradshaw, LaRae Carter, Margaret Gingerich Toney, and Nate Pence will lead current students and alumni in a special piece each with Bella Voce, Men's Chorus, and Chamber Singers.
"I'm just thrilled and honored to be asked to return, and look forward to seeing as many alumni as possible to sing together again," said Emeritus Professor of Music Dr. LaRae Carter, former conductor of Concert Chorale.
All choral alumni who would like to participate in this landmark event must fill out an RSVP form. Participants should plan to be on campus for the entire day of October 14 to attend morning and afternoon rehearsals in preparation for the evening concert. Those who desire to return only to watch the concert (and, of course, participate in singing "Oh Shenandoah") are warmly invited to do so and not required to attend the rehearsals.
Additional details will be forthcoming for participating alumni. For any program-related questions, please email Director of Choral Activities Dr. Kyle Nielsen at kyle.nielsen@svu.edu.