Spotlight
Carlos Duran ('23) Published Twice In Pluma, The First Spanish-language Literary Magazine For The Shenandoah Valley
Carlos Duran, a senior at Southern Virginia University majoring in mathematics and minoring in Spanish, recently had his second Spanish poem, "Mi Sentimiento," published in Pluma, a Spanish-language literary magazine run by Washington & Lee University and the first of its kind for the Shenandoah Valley.
"I have matured a lot since arriving at Southern Virginia," said Duran. "I have grown spiritually; I have grown as a person. When I first got here I had the mentality that I could do whatever I wanted. I was a really good student in high school, but college was hard for me. I had to adapt and ask for help. The teachers here really helped me and I have a lot of love for them because of that."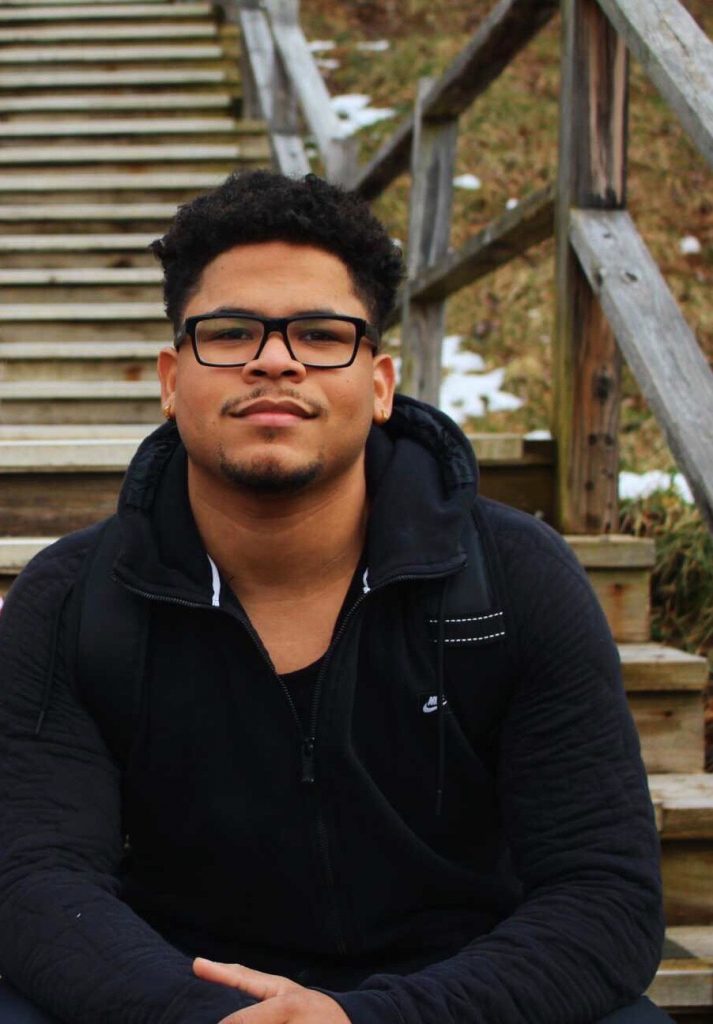 Duran first heard about the opportunity to submit his work to Pluma in his Intro to Spanish Literature class taught by Professor of Spanish Iana Konstantinova. Every year, Pluma invites Spanish-speaking Shenandoah Valley residents to submit stories or poems for consideration for their literary magazine, and each year Konstantinova encourages her students to participate.
At the end of her Spanish literature class, Konstantinova assigns a final creative assignment in a medium of the student's choosing, and she invites them to submit that assignment to Pluma. Duran, who discovered his interest in poetry in seventh grade, wrote a poem for her class final entitled, "¿Qué Veo?." After submitting it to Pluma, Duran shared that he was ecstatic to learn that the piece had been accepted and published in the 2020-21 edition.
"I was super excited when I saw that he had been published and I immediately emailed him to say congratulations," said Konstantinova. "He took ideas that he was inspired by while in my class and put it in his poetry, and he got published. It's not easy to be accepted. My last student to get published in Pluma was in 2015, so I couldn't be prouder of Carlos."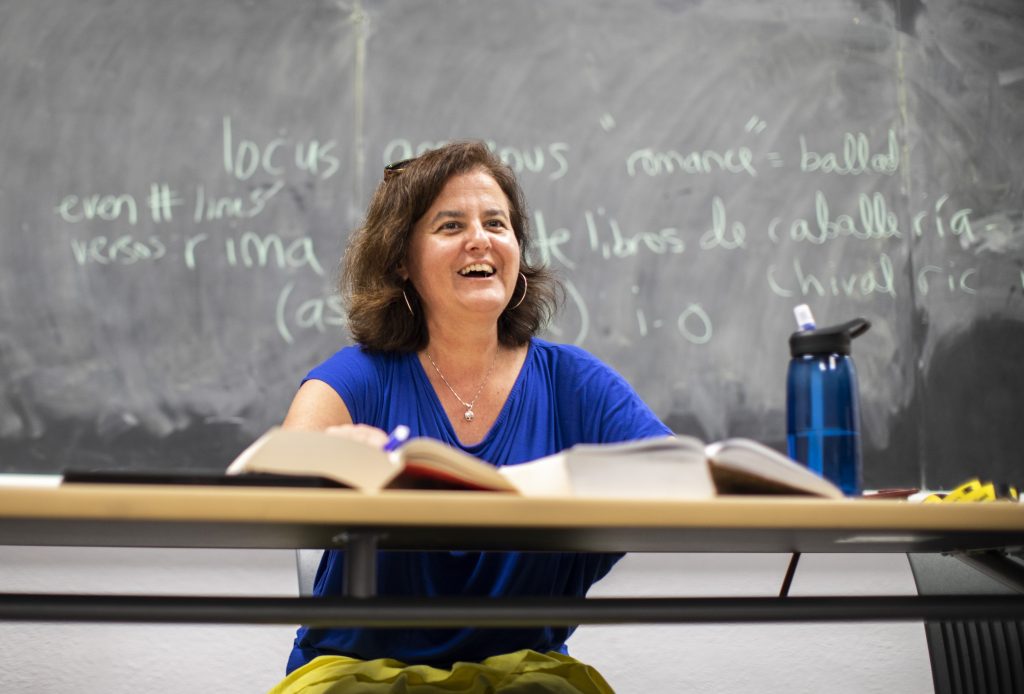 Carlos later submitted a second poem, "Mi Sentimiento," for the 2021-22 edition of Pluma, which was also accepted and published, and plans to write another poem in memory of a friend who recently passed away.
Originally from the Dominican Republic, Duran later moved to Lawrence, Mass., where he attended a technical school and began working in HVAC installing ductwork. During his senior year, Duran decided that he wanted to leave his job and attend college, having a strong desire to continue his education.
Duran began applying to universities and was accepted to another school when he received a mailer from Southern Virginia University. Intrigued with the school and its mission, Duran did some research on Southern Virginia and learned about its alignment with The Church of Jesus Christ of Latter-day Saints and faith-based values.
"I looked up the school, saw that it was affiliated with The Church of Jesus Christ of Latter-day Saints, and I was sold," said Duran. "When I got here and saw just how warm and fuzzy this place was, I immediately fell in love and decided that this was where I was going to go."
"Carlos has really matured as a student and really grown to love learning," said Konstantinova. "His analytical skills have really developed over the years. He's always had the enthusiasm, but I've seen him come a long way and I'm so proud of him."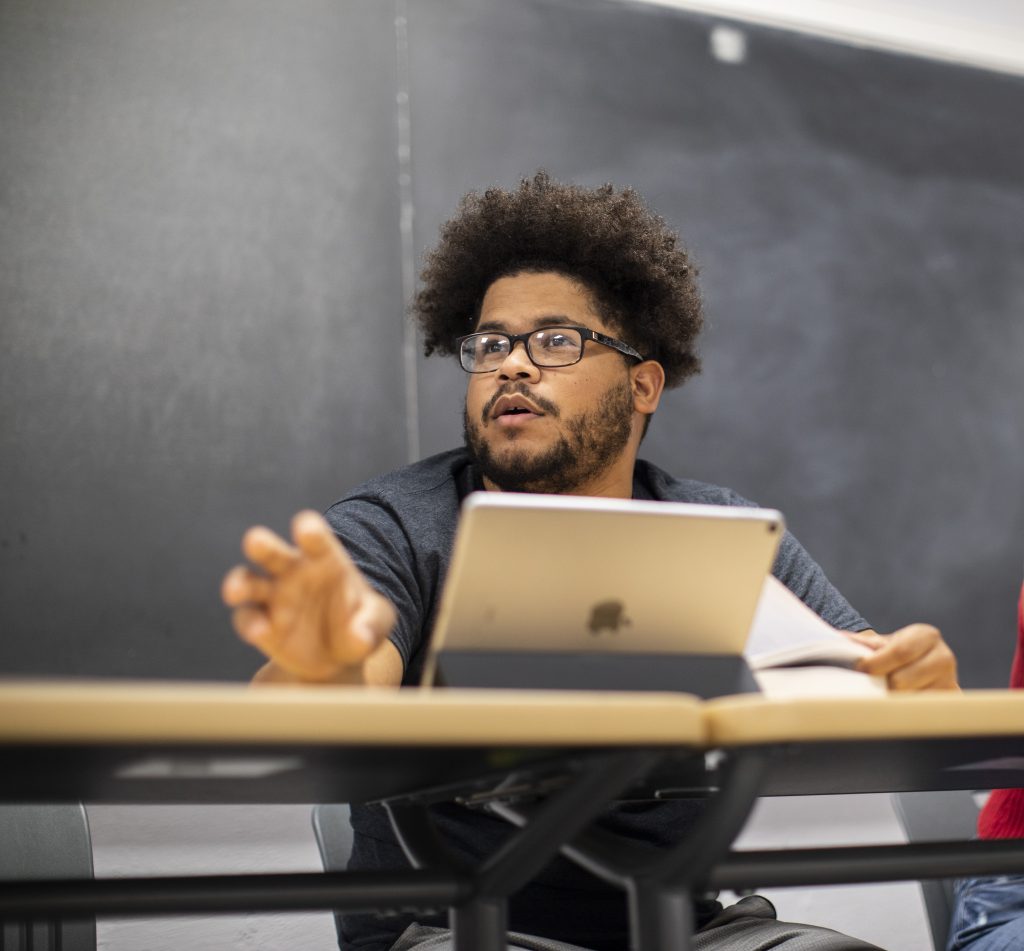 Duran has been involved in a wide range of extracurriculars during his college career. Currently a member of the Knights' rugby team, he is also a member of the Black Student Union, the Latino Club, and the Chess Club.
Continuously encouraged by his professors and coaches that he could excel in school, Duran is considering a career in teaching, cybersecurity, or finance and is looking forward to bringing his mother to the United States after he gets established following graduation.
"I've had a lot of failures during this journey, but I don't look at failures, I look at success because I'm striving to do better," said Duran.