News Release
Ariel Silver, Ian Haver, Andrew Ludtke, and David Bowman Join Southern Virginia University as New Full-time Faculty Members
Two key elements of Southern Virginia University's personalized education model are its 15:1 student-to-faculty ratio and the quality of its talented professors—caring scholars who prioritize effective teaching and student learning. With the start of a new academic year, Southern Virginia University is pleased to welcome four new full-time professors—Ariel Silver, Ian Haver, Andrew Ludtke, and David Bowman—to join in its mission to Gather, Lift, and Launch.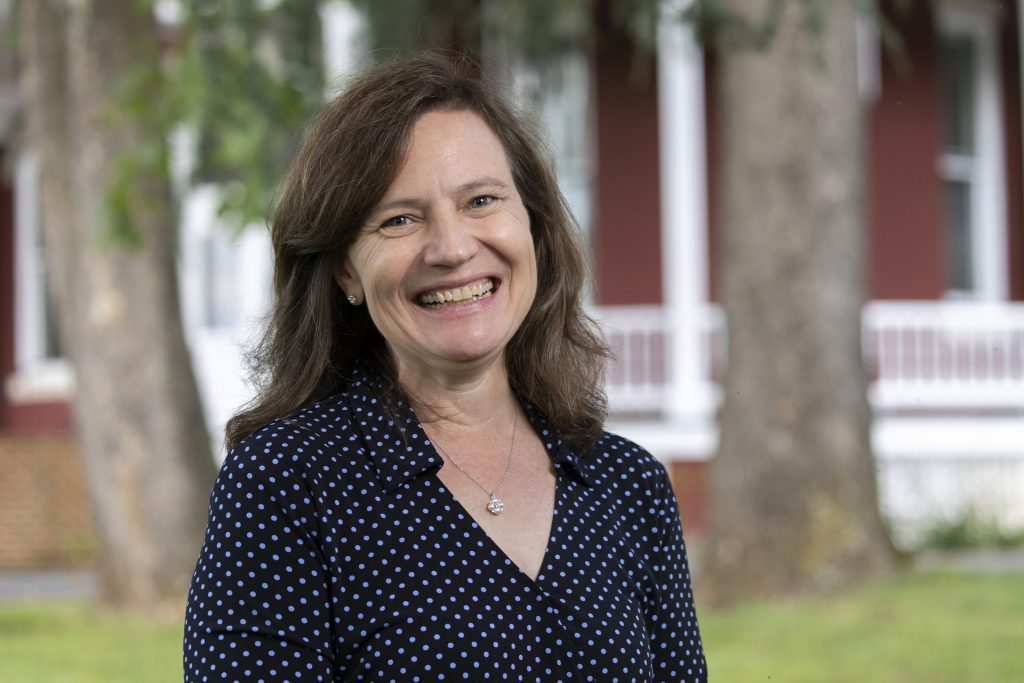 Ariel Clark Silver | Assistant Professor of English
A Virginia native and a scholar of 19th-century American literature and culture, Silver has long been a proponent of a liberal arts education. Now an assistant professor of English, Silver will be teaching LIB 130: Classics of Western Literature as well as courses in the English major.
"I have been reflecting on what a privilege it is to interact with these students and what an honor it is to be in conversation with them," said Silver. "It's such a formative time in their lives. I am moved by the trust that has been placed in me to be that kind of influence and I look forward to sharing with them some of the things that have guided me in meaningful ways. Above all else, I hope to encourage their life-long pursuit of the examined life."
Since 2014, Silver has published and presented widely on writers such as Hawthorne, Melville, Stowe, Alcott, Twain, and Adams. She was recently a guest on the Follow Him podcast hosted by John Bytheway and Hank Smith, where she spoke about the biblical story of Esther. In 2018, Silver published "The Book of Esther and the Typology of Female Transfiguration in American Literature," and has since reviewed several books and contributed multiple book chapters.
Silver previously taught at the Columbus Ohio Institute of Religion and The Waterford School, Utah's premier liberal arts college preparatory private school. She serves as President-elect of the Hawthorne Society and has conducted peer reviews for various international presses and the Israeli Science Foundation.
She earned a bachelor's degree in Religion & Biblical Literature and Dance from Smith College, a master's degree in Religion & Biblical Literature from the University of Chicago, and a doctorate in English from Claremont Graduate University.
Silver raised six children while completing her studies and launching her academic career. She has volunteered heavily in community educational settings, often serving in executive roles, and has filled many church callings, including establishing a long-standing institute program for the women in her stake. She also served a mission for The Church of Jesus Christ of Latter-day Saints in Bordeaux, France.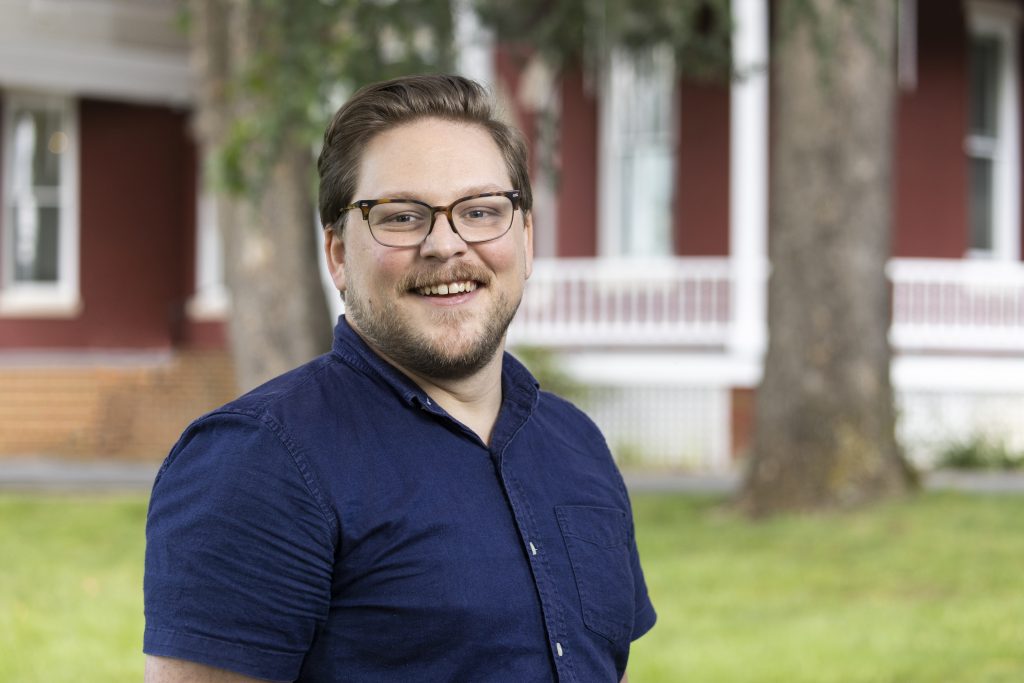 Ian Haver | Instructor of Writing
With almost a decade of teaching and writing experience, Haver will be teaching WRI 110: Introduction to Composition and WRI 120: College Composition, both courses part of Southern Virginia University's Core. Haver has taught at Western Kentucky University and Hope House Ministries as a writing instructor, and was a senior fiction and poetry editor at JuxtaProse Literary Magazine for several years.
"I always loved creative pursuits, so writing is where I ended up," said Haver. "I love being able to teach and share that passion with other people, particularly students who aren't necessarily inclined to write, and have them see the value of solving problems, consider new avenues and perspectives, and think critically in the process."
Haver served as a guest lecturer for BYU-Idaho's English department and as a presenter and panelist for BYU-Idaho's Pre-Professional Writing Conference in 2016 and at the National Undergraduate Literary Conference in 2015. He was also an exhibitor for JuxtaProse Literary Magazine at the Association of Writers & Writing Programs in 2016.
"Something that drew me to Southern Virginia was its implementation of the liberal arts and its focus on helping the students," said Haver. "I think we all have an opportunity to make something more from what we find in life, and I feel like Southern Virginia University absolutely encourages this kind of thinking."
Haver earned a bachelor's degree in English and Creative Writing from Brigham Young University-Idaho and a master's degree in Fiction, Composition, and Rhetoric from Western Kentucky University. He served a mission for The Church of Jesus Christ of Latter-day Saints in Arkansas and now lives in Buena Vista with his family.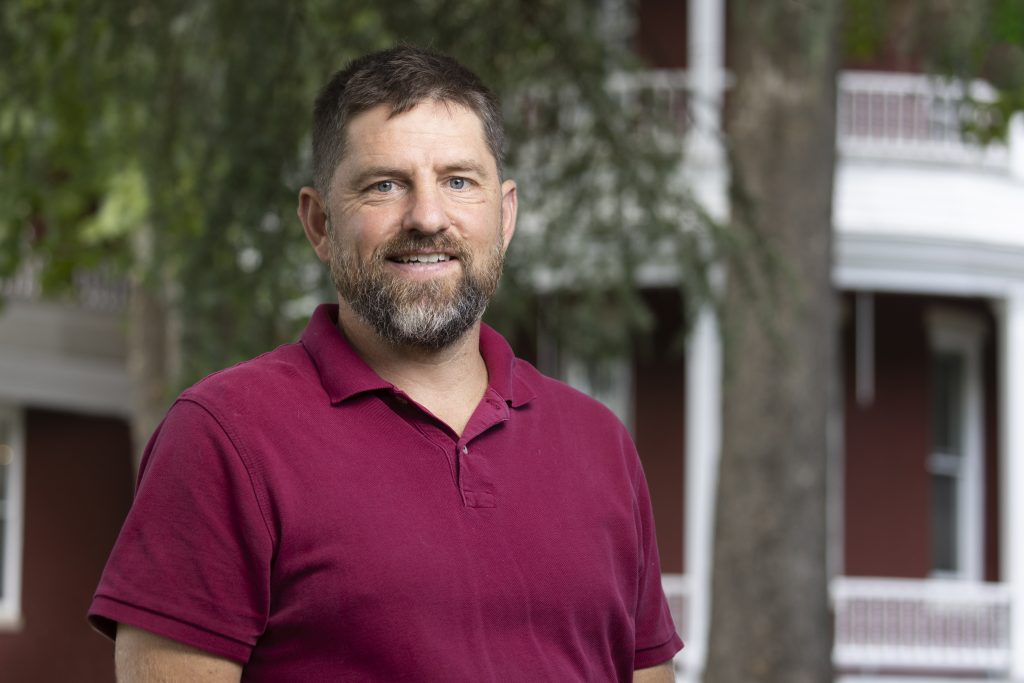 Andrew Ludtke | Visiting Assistant Professor of Health and Wellness
Joining Southern Virginia University as the visiting assistant professor of health and wellness, Ludtke will be teaching the University Core course PER 143: Health and Wellness, bringing over two decades of experience in teaching and coaching.
"Getting to teach here at Southern Virginia has been wonderful," said Ludtke. "Every class gets better, and I've had the opportunity to have lunch with some of my students and get to know them better. There's always three or four students who stay after class and we have really good discussions about that day's topic, and I've really enjoyed that."
Ludtke worked as a head coach in cross country and track and field at Lake Superior State University, the University of St. Francis, the University of Wisconsin–Oshkosh, and the Virginia Military Institute before joining Southern Virginia University. He was awarded the Golden Anchor Award for service and was named Chicagoland Coach of the Year twice while at Lake Superior State University. He was also named the DIII National Coach of the Year while teaching at the University of Wisconsin–Oshkosh.
Ludtke has conducted extensive research in coaching and exercise physiology, presenting at the Texas Association of Physical Education, Recreation, and Dance, and the American College of Sports Medicine. He has also published several articles, including, "Perceived Sub-maximal Force Production in Young Adults" in 2006.
After earning his bachelor's degree in education and psychology from Lake Superior State University, Ludtke earned two master's degrees in sport psychology and in research and biology from the University of North Texas, and his doctorate in leadership from Olivet Nazarene University.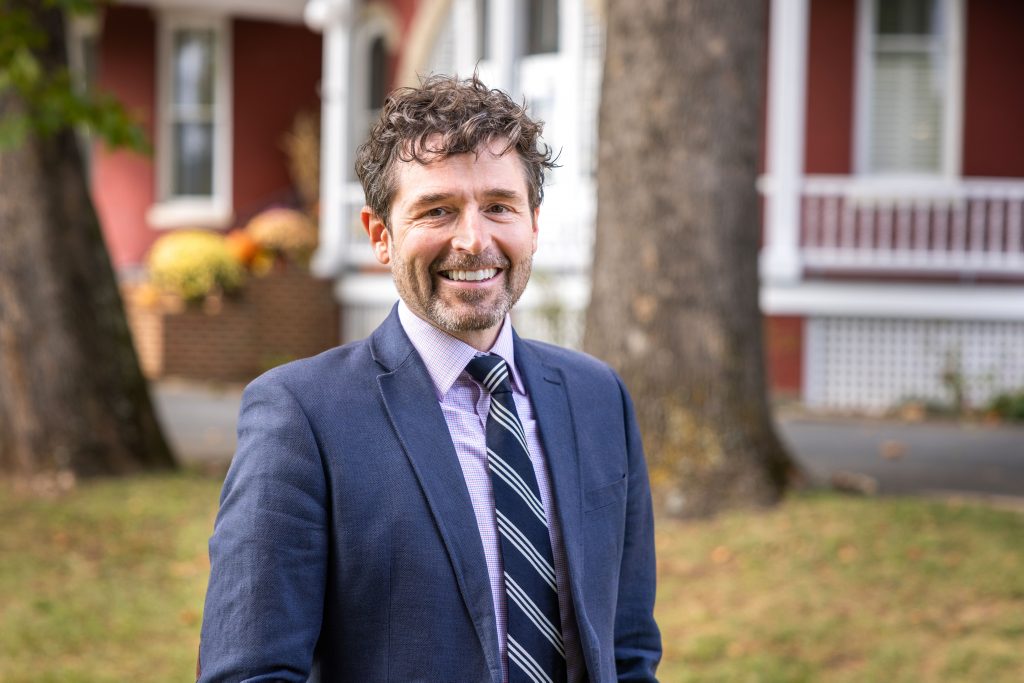 David Bowman | Visiting Assistant Professor of Business
A 2000 graduate from Southern Virginia University, Bowman will be teaching BUS 343: Principles of Organization and Leadership and BUS 407: Entrepreneurship & Intrapreneurship at his alma mater, having successfully started an import, export, and online retail firm, Andover Online Trade.
"It's such a pleasure to be able to return to Southern Virginia University, a place of higher learning, and to be involved in this big project of higher education," said Bowman. "It's just really fulfilling to be here teaching business in a purpose-driven environment with a strong core curriculum and where I get to work closely with students. The undergraduate experience is a chance to really expand horizons and explore future possibilities."
Prior to becoming the founder and managing director of Andover Online Trade and Hudson Brown, a management services company in the USA for foreign and domestic small businesses, Bowman previously served as Assistant Director of Impact Investing Fund for Saïd Business School at the University of Oxford where he helped create and deliver executive and MBA courses.
While at Oxford, Bowman also worked at the Institute for the Advancement of University Learning and Saïd Business School in research roles. Prior to moving to the UK, he worked at Brigham Young University to develop distance learning programs, and for the Square Foot Gardening Foundation where he spent time in Haiti supporting local co-ops and developing cross-border business relationships.
Bowman has presented at the University of London, Saïd Business School, the University of Derby, and Middlesex University on topics such as the philosophy of higher education, probabilistic thinking, marketing and sales, and organizational identity and strategy-making. He also was a founding contributor to the Tradition of Enquiry Conference hosted at Saïd Business School.
After earning his bachelor's degree in Liberal Arts from Southern Virginia University, Bowman earned two master's degrees, one in Educational Leadership and Foundations at Brigham Young University and the other in Social Research Methodology at the University of Oxford. Bowman also earned a doctorate from the University of Oxford for his research on organization and strategy.