News Release
Alumni Association Inaugural Advisory Board Announced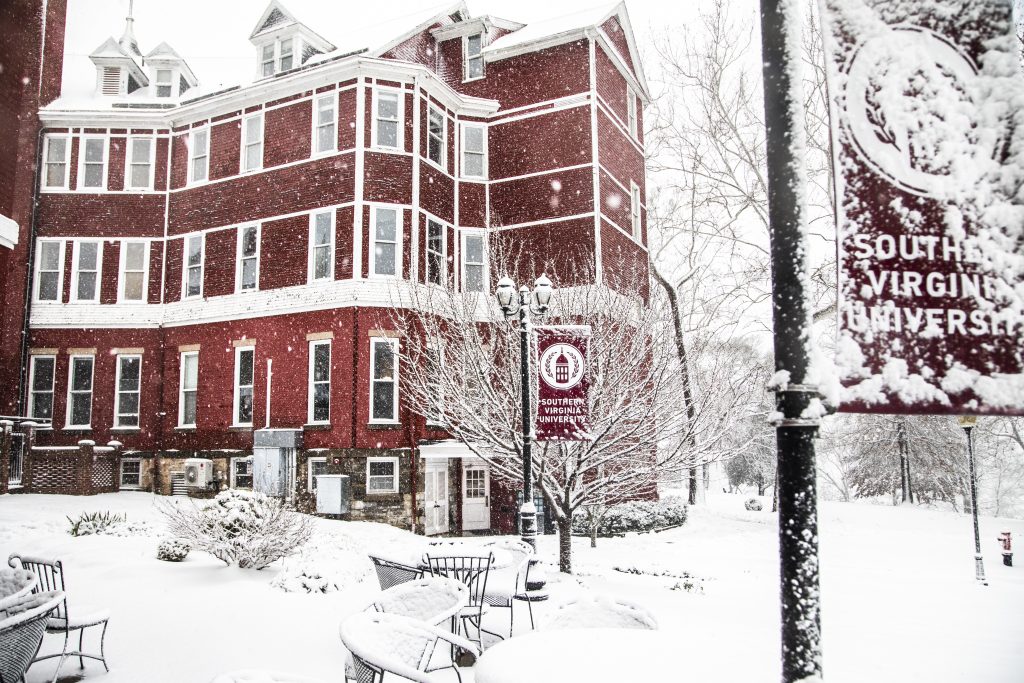 Southern Virginia University and Alumni Association President Scott McKeon ('01) are pleased to announce the inaugural Alumni Association Advisory Board—completing the appointment of leadership for the recently launched association.
"The Advisory Board will play such a crucial role in this Alumni Association," said McKeon. "Among other things, the Advisory Board will help us create a reliable feedback loop as we establish regular communication patterns with alumni and involve them with the mission to Gather, Lift, and Launch. There is so much potential with this association and the Advisory Board will help to take us to the next level."
The main role of the Advisory Board is to advise and counsel with Association President McKeon and the newly appointed Alumni Association Officers. The inaugural Advisory Board members are:
Bethany Anderson ('07)
Jenna Stewart Anderson ('08)
Benjamin Awerkamp ('11)
Heidy Barger ('07)
Kelsey Burton ('12)
Luke Christiansen ('08)
David Cubbage ('08)
Logan Davis ('09)
Chrissy Egbert ('15)
Beck Fife ('15)
Tawnie Richman Gong ('21)
Julie Hughes ('08)
Aleah Ingram ('11)
Whitney John ('22)
Jared Law ('09)
Justin Mitchell ('22)
Jessica Mohammed ('15)
Bryce Pendleton ('10)
Stephanie Roberson ('11)
Lacy Rodriguez ('21)
Gloria Salisbury ('15)
Melissa Wheeler ('05)
Laura Willis ('10)
Justin Winslow ('15)
Justin Wiseman ('17)
"We are so lucky to have such a healthy mix of alums from varying times in our University's history who now have a range of life experience on our Advisory Board," added Alumni Association Executive Director Jessi Whipple ('10). "This diversity among our Advisory Board members will prove to be very helpful as we build our network of alumni."
The individuals selected to serve on the Advisory Board were either self-nominated or nominated by fellow alumni. Once nominees completed the application process, the Alumni Leadership Selection Committee determined the appointment of the advisory board members. With these final leadership appointments completed, the selection committee will be dissolved and the Alumni Association Executive Committee, Advisory Board, and General Association will now play key roles in nominating, electing, and appointing future alumni leadership.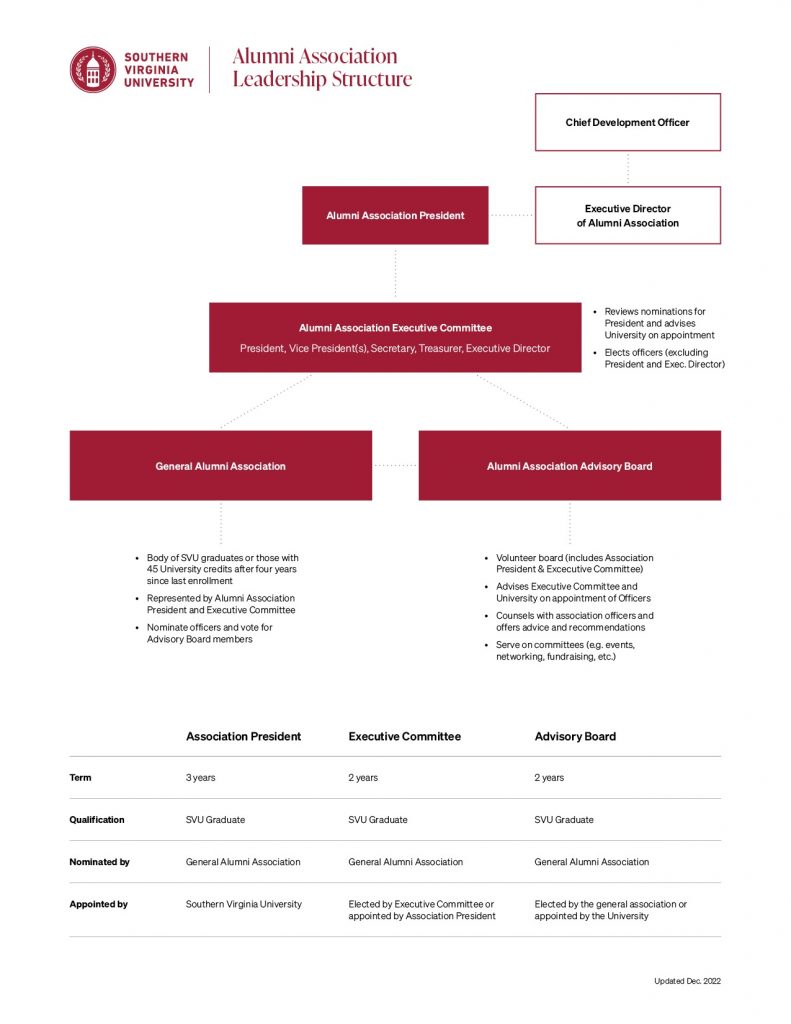 Led by Scott McKeon ('01) and Jessi Whipple ('10), the Alumni Leadership Selection Committee was comprised of 12 additional members: four alumni—Anna Bowers ('18), Jordan Sorenson ('11), Kenzie Cox ('15), and Michael Frye ('17)—four professors—Alan Whitehead, Jeremiah John, Mackenzie Romriell, and Todd Brotherson—and four professional staff members—April Harris, Bill Braddy, Deidra Dryden, and Stephanie Hardy.