News Release
Accolade Selected to Perform at National A Cappella Convention Showcase in Orlando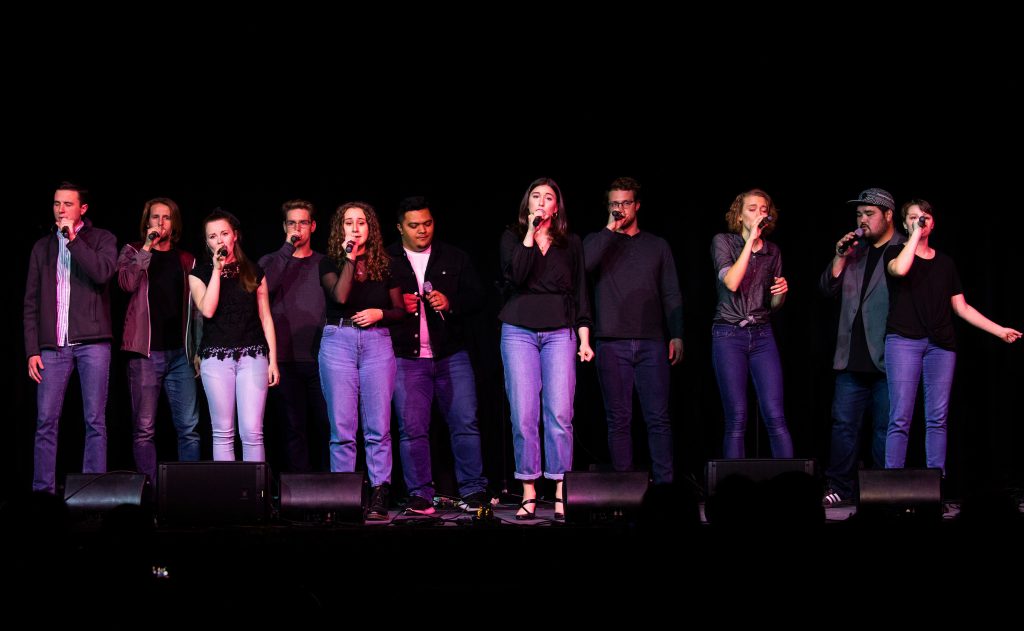 Southern Virginia University's premier a cappella ensemble, Accolade, was one of six collegiate groups selected to perform at the Collegiate Showcase Concert on March 26 in Orlando, Fla. at the National A Cappella Convention (NACC)—one of the biggest vocal music events in the world.
"We are very honored and excited for Accolade to represent Southern Virginia University at this year's NACC collegiate showcase concert," said Ensemble Director Dr. Mackenzie Romriell. "Attendance at the conference brings massive education potential with opportunities to learn from industry professionals."
In the days leading up to the showcase concert, student attendees will have the opportunity to attend interest sessions, keynotes, and masterclasses with leading a cappella clinicians Jon Smith, Rob Dietz, Dr. Erin Hackel, and Christopher Diaz provided by the NACC.
As a leader in education for both students and professionals, the NACC was first founded by Dr. J.D. Frizzell in 2015. In showcasing some of the best contemporary vocal music of today, the NACC has welcomed hundreds of a cappella groups from all over the world, including professional groups: The Swingles, Musae, The Edge Effect, and Resound; college groups The Nor'Easters, Pitch Slapped, Lark, and All-Night Yahtzee; and high school groups Forte, OneVoice, Eleventh Hour, and Vocal Rush.
The Collegiate Showcase Concert at the NACC will take place at the Wyndham International Drive Resort in Orlando, Fla. Tickets can be purchased by visiting the NACC website or by emailing Shannon McNulty, NACC Co-Producer, at shannon.mcnulty@acappellaeducators.com.
Accolade was first formed at Southern Virginia University in 2006 as The Fading Point before its renaming in 2016. Over the years the ensemble has recorded multiple albums and performed all across the country, including singing the U.S. national anthem at a New York Yankees game in 2015. Currently, there are 11 members.