Campus Voices
Why Returned Missionaries Love Southern Virginia University
Returned missionaries love Southern Virginia University. In fact, more than a third of the University's students have served missions for The Church of Jesus Christ of Latter-day Saints. So why do so many of these returned missionaries travel from all over the country and world to attend college here in the Shenandoah Valley?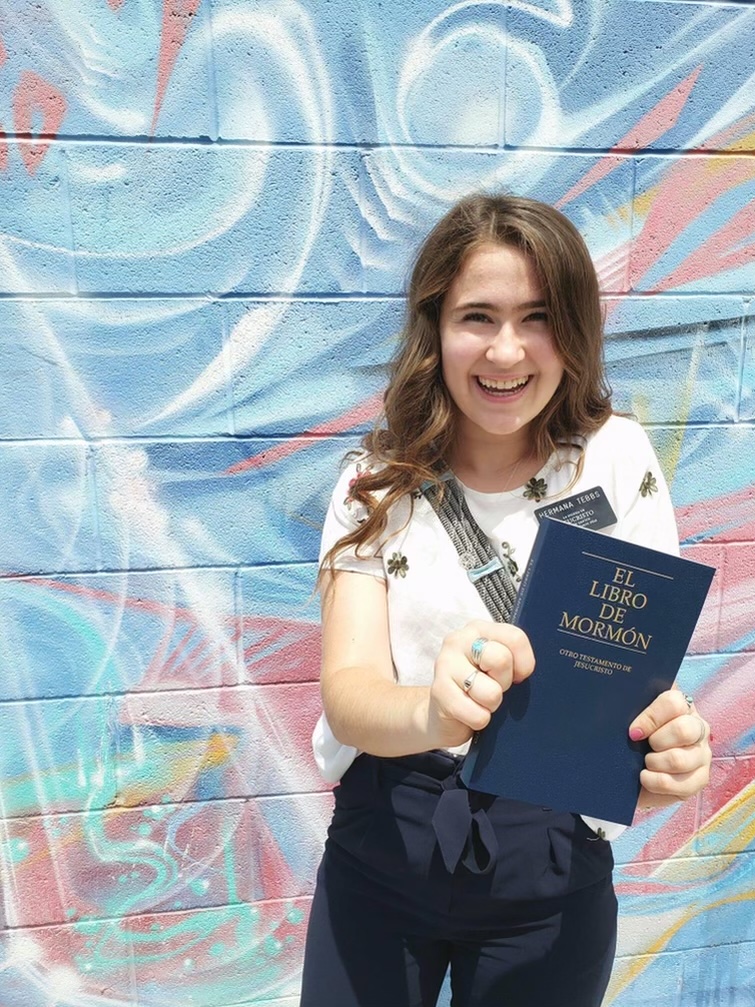 Church-aligned, Faith-supportive
When Blake Tebbs ('23) returned home from serving a mission in Las Vegas, Nevada, she knew she wanted to attend college where she was supported in her values and lifestyle.
"On my mission I chose to live in a specific way, and I do the same at school," explained Tebbs."I have always felt uplifted by the friends I've made at Southern Virginia; we can lean on each other if we have questions about scripture study or the gospel, and I don't think I could have gotten that at a different University."
Often, college can be a place where faith is torn down, rather than supported and encouraged. But Southern Virginia University—a private, self-reliant, residential college aligned with The Church of Jesus Christ of Latter-day Saints—strives to foster a learning environment that builds and supports faith for all of its students, 9-in-10 of which identify as active Latter-day Saints.
There are many ways that Southern Virginia University is designed to be gospel-centered. For example, in typical semesters, the entire campus community gathers for weekly forums and devotionals where topics often center on Jesus Christ. Gospel principles are a regular part of classroom discussions, regardless of the subject matter. Some professors even choose to begin class or test periods with a prayer.
"People are respected at Southern Virginia, whether you are a member of the Church or not," said Laura Payne ('22) who served in Rome, Italy. "If you do have [religious] beliefs, you can expound upon them in class and make connections with the course content, and feel like it's a safe space."
For additional religious education, Southern Virginia University campus is home to the largest daytime Institute of Religion in the Eastern United States. Students may apply up to 14 credits from the Institute of Religion toward their graduation at Southern Virginia—the only non-CES school in the country with such a partnership.
"Institute has really helped me," said Almen Thorpe ('23), who served in the Auckland, New Zealand mission. "[My teacher] made me feel comfortable enough to express my thoughts and feelings, and helped me realize that I still have things to work on."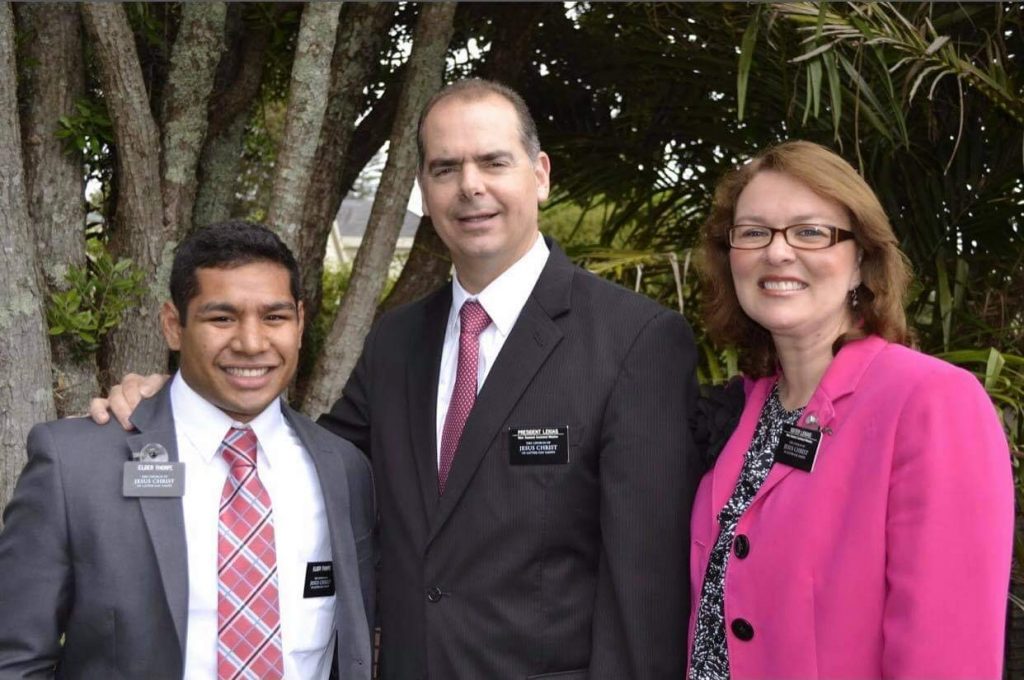 Building Relationships with Like-minded Peers
Thorpe expressed that he has also found support from his peers.
"Since it's so easy to find other returned missionaries at Southern Virginia University, it makes me feel like I'm not alone," said Thorpe. "They help me stay grounded."
Out of the 4000 colleges in the United States students can attend, those who choose Southern Virginia University wish to be part of a covenant community with shared values. Every member of campus commits to live the University's Code of Honor, which is based on the principles and values of the Church of Jesus Christ.
In fact, it is common for returned missionaries to meet their spouse on campus because they are among so many people with common goals and values. Justin and Madeline Mitchell ('22) met in the first week of arriving on campus shortly after returning from their missions.
"As freshly returned missionaries, it was great to go to new student orientation and meet and mingle with people," said Justin, who served in Paris, France. "Maddy and I learned more about each other there, which turned into us figuring out we would be going to the same YSA ward."
The two attended one of the eight student wards in the Buena Vista YSA Stake—the first stake specifically for young single adults formed outside of Utah or Idaho.
"I loved going to the same ward as Justin," said Madeline, who served her mission in Orem, Utah. "There were times he would share his testimony at church and it made me realize how spiritually devoted he was."
Outside of the vibrant YSA stake and eight student wards, there are many additional social opportunities on campus, including free monthly date nights hosted by the Office of Student Life.
"One of our favorites was the carnival date night," noted Madeline. "We loved not having to plan a date, but just show up and have a stress-free, good time."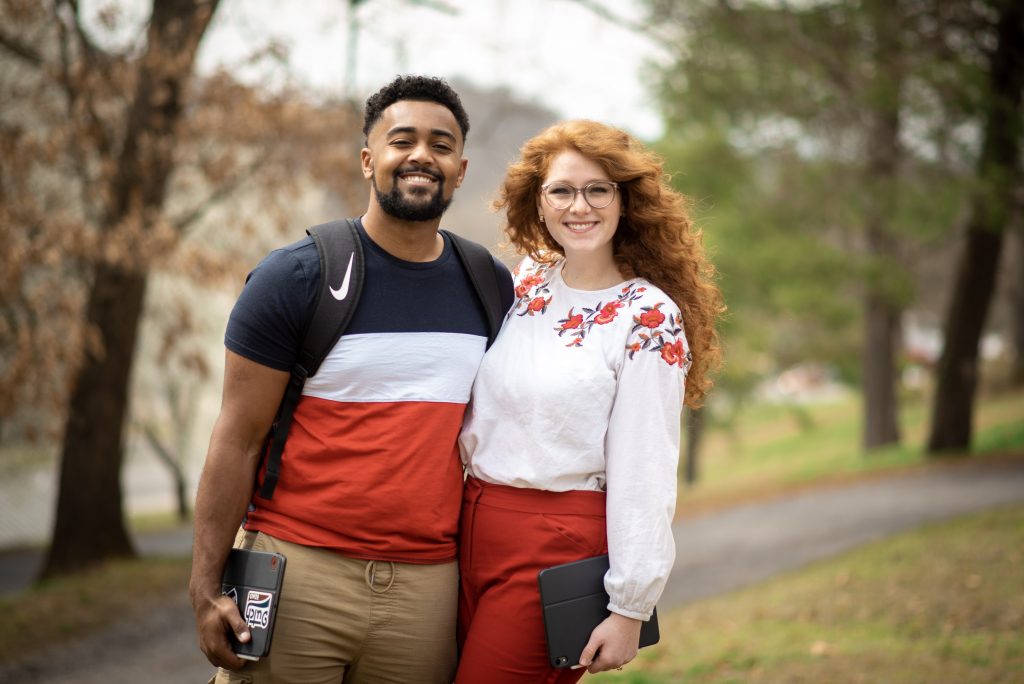 Preparing for Success after Graduation
Outside of building friendships and relationships, many missionaries return home with an increased motivation to achieve, and are looking for how to best further the life skills they learned on their mission and fulfill the goals they set for their future.
Laura and her husband Alex ('21) both chose to transfer to Southern Virginia University for Alex's goal to be part of the University's rugby team. Since changing schools, they found that they greatly benefit from the smaller, engaging classes.
"I came from a big university where it's really easy to get lost in the crowd," said Alex. "I love the personalized teaching and how dedicated the professors are."
Alex, who served in Boise, Idaho, felt that the individualized teaching leads to more opportunities for him and his peers to excel in their careers and launch into the workforce.
"The networking is so much easier here because you build relationships with different professors and your classmates," said Alex. "Everyone is so tight knit… It's like a community."
In addition to these networking opportunities, Southern Virginia University recognizes the qualities missionaries develop during their service—like diligence, charity, and selflessness—and awards all returned missionaries or students who perform significant humanitarian service with a $1,500 annual Returned Missionary & Service Scholarship.
"The missionary scholarship is a nice blessing from serving that I didn't expect," added Laura.
Southern Virginia students on average graduate within four years—two years faster than the national average—because of the University's innovative academic model. This can lead to starting a job or graduate school sooner, which many returned missionaries seek out after dedicating two years of their lives to serving the Lord.
Furthermore, they can be confident in reaching their future goals as 93% of the University's job-seeking graduates land full-time employment or grad-school placement within three months of graduation.