News Release
Tyson Cooper Named Chief Financial Officer
President Reed N. Wilcox recently named Tyson Cooper as Chief Financial Officer at Southern Virginia University. For the past 14 years, Cooper has worked to build and improve financial systems at the University that increase efficiency and provide excellent customer service.
"In every role I've had, and then every role I may have, I am most excited about helping Southern Virginia University continue to move forward and bless lives," said Cooper.
"As CFO," continued Cooper, "I have the opportunity to help the University manage the financial aspect of its operations to make sure that we can maximize our ability to serve students."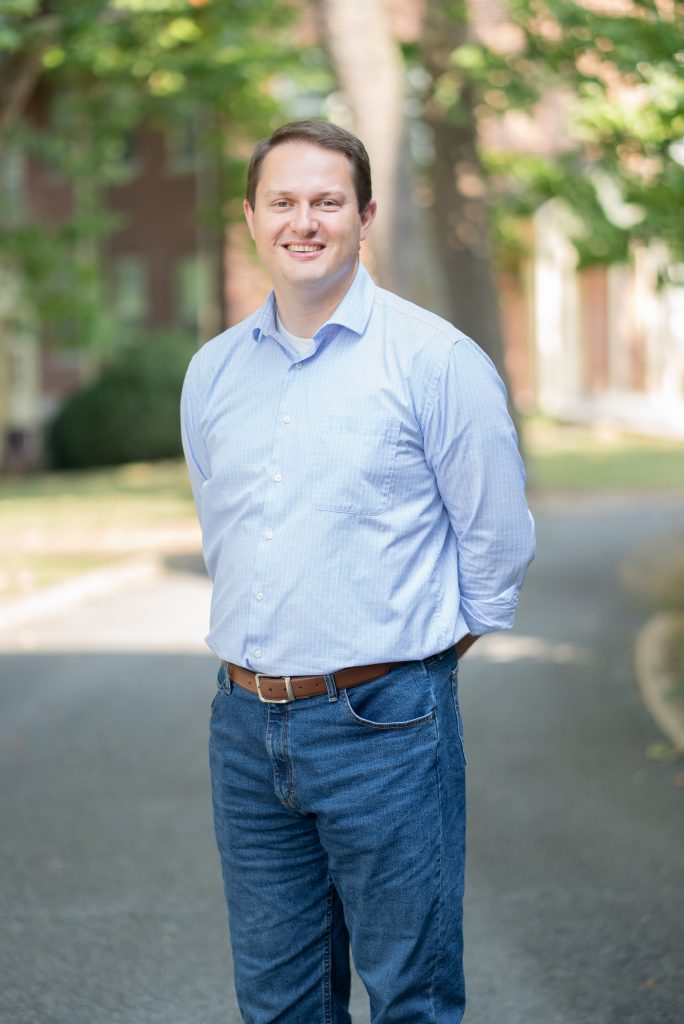 Cooper steps into this new role from his previous position as vice president of financial operations in which he served for the past 18 months while helping to successfully guide the University through the challenges presented by the global pandemic. By helping to secure funds that became available to help support private colleges, Cooper enabled the University to thrive throughout the pandemic without the need for major layoffs or reductions in employee benefits.
In addition to providing job security for its employees, Cooper's financial leadership also helped the University safeguard students by minimizing the spread of COVID-19 through the creation of an on-campus clinic and rapid-testing center, the installation of True HEPA-grade air filtering throughout campus, and the addition of advanced air-purification technology in every classroom.
"Tyson [Cooper] is one of the smartest individuals and most talented financial specialists with whom I've worked," said Executive Vice President Brett Garcia. "Perhaps more importantly, he's a total team player which is arguably one of his greatest strengths."
Throughout the pandemic, Cooper also led the distribution of 2.2 million federal stimulus monies to aid students who faced financial hardships due to the global pandemic.
"Many students were blessed and helped by the financial relief Tyson [Cooper] helped secure and distribute during these financially challenging times," said Southern Virginia's Director of Financial Aid and Student Success Aaron Carlson.
Prior to his role as vice president of financial operations, Cooper has served as the executive director of financial aid and housing and as the associate director of human resources. Cooper has presented at more than a dozen national financial conferences across the country and has served on several advisory boards for the National Association of College and University Business Officers (NACUBO).
In addition to his work at Southern Virginia University, Cooper is an active community member in the City of Buena Vista where he has served on the city council since 2017 including a stint as vice mayor from 2018-19. Cooper is also the co-owner of a small business in Buena Vista.
An alumnus of Southern Virginia University, Cooper earned his bachelor's degree in history in 2007 and a master's degree in management and leadership from Liberty University in 2011. Recently, he also became a certified management accountant.
Cooper served a mission for The Church of Jesus Christ of Latter-day Saints in Brazil Recife Mission. He and his wife Camden live in Buena Vista with their six children.