Spotlight
Todd and Carrie Brotherson Return to Teaching After Presiding Over Chile Mission
Southern Virginia University Professors Todd and Carrie Brotherson have returned to teaching after presiding for three years over the Chile Santiago East Mission of The Church of Jesus Christ of Latter-day Saints.
"Serving as the mission leaders was absolutely wonderful, and provided an opportunity to be fully engaged in the Lord's work," said Todd Brotherson, who served as mission president.
"While the experience was extremely challenging, especially during the COVID-19 shutdown, it was equally rewarding," added Carrie Brotherson.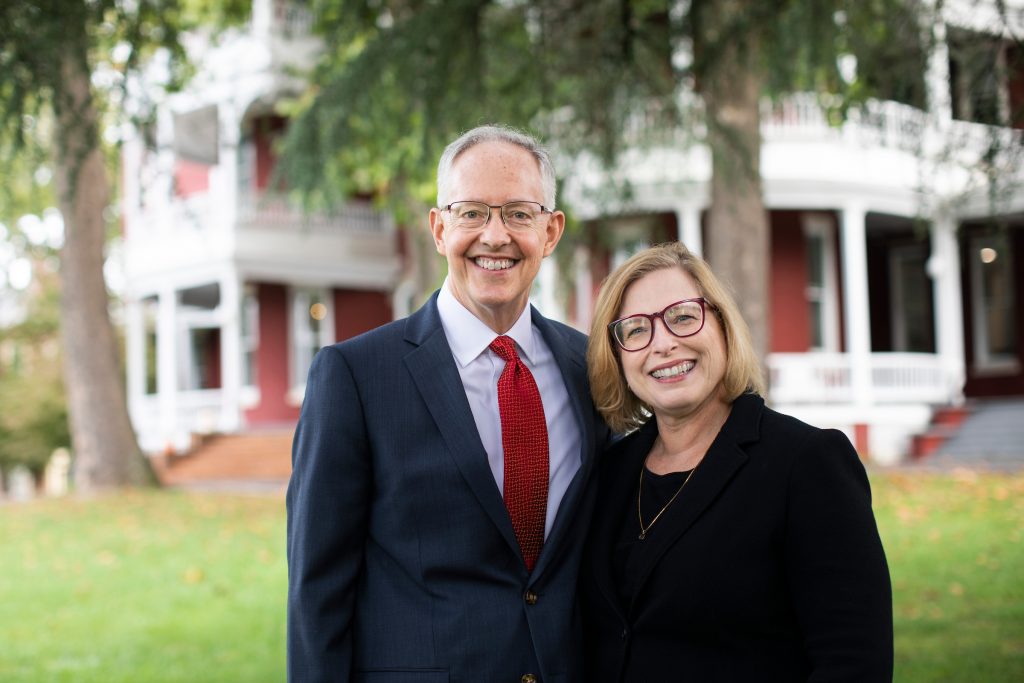 In returning to Southern Virginia University after serving as mission leaders from June 2018 to June 2021, Carrie Brotherson noted that "while some things have obviously changed, the heart and mission of the school has not."
"It's wonderful to see so many new students and faculty here," added Todd Brotherson. "The school has grown so much, which has been amazing to return to and be a part of."
In returning to Southern Virginia University, Todd Brotherson resumes his role as assistant professor in business, along with taking on the role of business program coordinator. Carrie Brotherson is currently serving as assistant professor of English.
"It's an incredible blessing to have your life's work be connected to the school's mission," said Carrie Brotherson. "Southern Virginia's mission was an extension of what we felt we were born to do. It's a real privilege to serve here and do it full time."
Todd Brotherson first joined Southern Virginia University in 1998 as an assistant professor of business and played a key role in building the business program to where it is today. He also served as the institution's chief advancement officer before being called as a mission president.
Carrie Brotherson joined Southern Virginia in 1999 as an adjunct professor teaching English and composition. Before leaving for Chile, she had served as the university's director of travel study and director of first-year experience.
"When we first arrived at Southern Virginia University in 1998, we were both overwhelmed with feeling, and knew that we were meant to come here," said Carrie Brotherson.
"It's such a blessing to have your life's work tied to your deepest beliefs," said Todd Brotherson. "This is why we came here originally, to this little town that was on a trajectory so different from what we had imagined."
Before serving for three years as a full-time mission president, Todd Brotherson served for five years as the first president of the Buena Vista Young Single Adult Stake—the first such stake formed outside of Utah or Idaho.
As young adults themselves, the Brothersons both served full-time missions for The Church of Jesus Christ of Latter-day Saints—Todd in the Texas San Antonio Mission and Carrie in the Spain Seville Missions. Carrie also has served as her wards' primary and young women president, as well as as a presidency counselor in the Relief Society—one of the oldest and largest women's organizations in the world. The Brothersons are both now serving in their ward as primary teachers.
The Brothersons live in Buena Vista and have three daughters—Jessica, Jennifer, and Grace—who have all attended Southern Virginia University.