News Release
TJ Snelson Named Interim Director of Esports Program
Alumnus TJ Snelson ('18) was recently named interim director of the esports program at Southern Virginia University. As a professional esports player and Grand Champion winner, Snelson steps into this role after helping to coach and develop the esports program at Chowan University—a private college in North Carolina.
"My goal is to develop and strengthen the University's esports program and to make sure that we are completely aligned with the mission of the school," said Snelson. "In addition to helping our student-athletes reach their potential in esports, we want to help them develop in all areas. We want to help them gather, lift, and launch while supporting their faith and goals."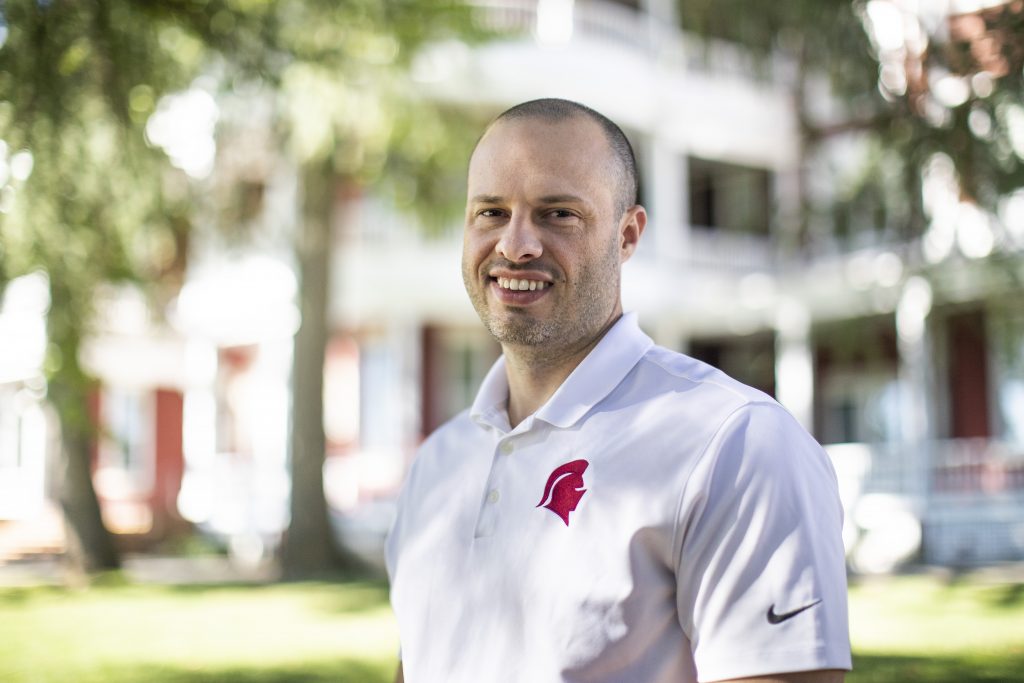 Before competing in esports at a professional level, Snelson competed as a student-athlete on Southern Virginia University's NCAA DIII men's tennis team. During his collegiate tennis career, Snelson spent summers as the head tennis pro at a club in Indiana. He went on to serve as the director of tennis and junior development at Lakeland Academy in Michigan. After coaching tennis for nearly a decade, Snelson decided to apply his experience to the budding field of esports.
"I'm focused on bringing my coaching experience to the esports world because I believe there is a real need for strong coaching and mentoring in this emerging sport," said Snelson.
Before coaching esports, Snelson competed professionally in Rocket League for three seasons before reaching Grand Champion level in his final season. In addition to his success in Rocket League, Snelson achieved Diamond-level status in League of Legends and Legend-rank in Hearthstone, as well as high rankings in several other popular games.
The University's esports program began in 2017 as a club for League of Legends. Since then, it has grown into a comprehensive intercollegiate program with nearly 60 student-athletes who compete in a variety of University-sanctioned games including Overwatch, Fortnite, Starcraft II, Rocket League, Valorant, and SSB Ultimate.
Snelson graduated from Southern Virginia University with a bachelor's degree in computer science. He currently lives in Lexington with his wife, Paula Feitosa Snelson.