News Release
This Fall's Student Apple Bundle Includes New Supercharged iPad Pro and AirPods Pro
This Fall 2021, incoming students will receive the new M1-powered 11-inch iPad Pro and AirPods Pro in addition to the Smart Keyboard Folio and Apple Pencil as part of their Apple Bundle through the University's LaunchPad Initiative. 
As an Apple Distinguished School, Southern Virginia University uses Apple technology to inspire creativity, collaboration, and critical thinking while fostering an environment of inclusion by providing equal access to world-class tools through a one-to-one implementation.
"The fact that every student is basically on a level playing field is something many students don't get to experience in other places," said Director of Information Technology Jeff Swift. "With everybody on the same cutting-edge, level playing field, you don't have to be held back by technology—you can innovate and design and strategize. That's really powerful."
The new 11-inch iPad Pro is supercharged with an M1 chip, making it the fastest device of its kind while remaining lightweight and easily portable for students. It also has a liquid retina display with ProMotion and TrueTone for optimized display and responsiveness.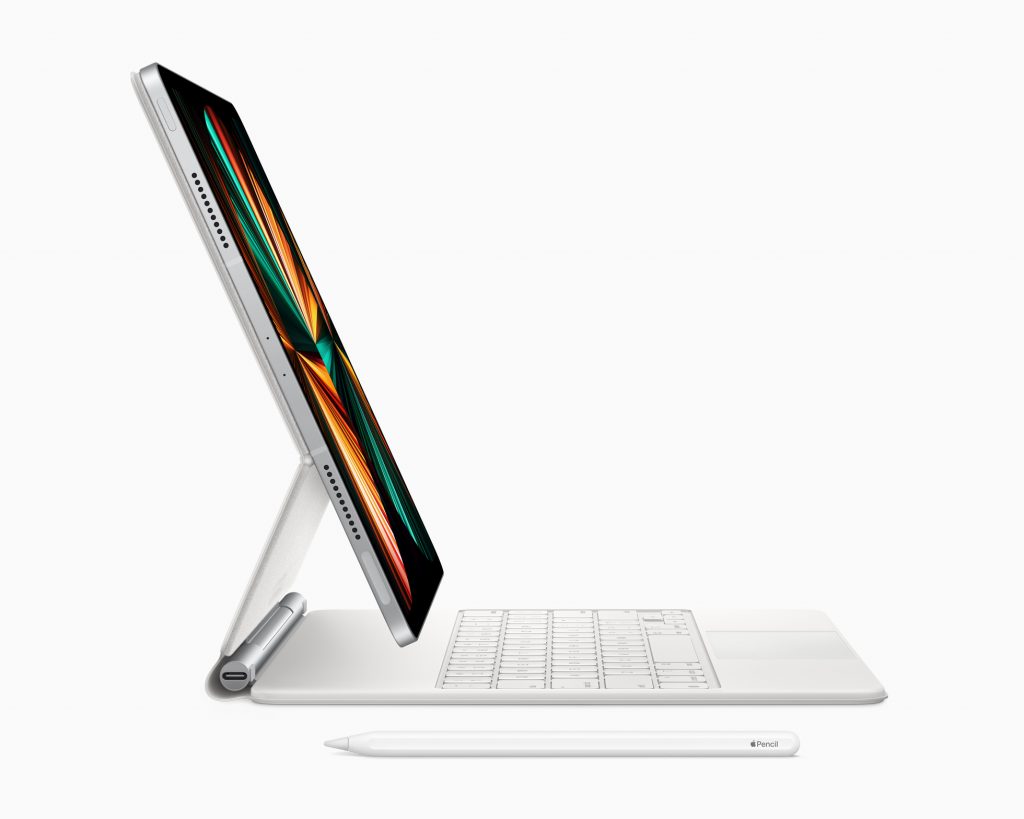 Students with the new iPad Pro will also have the ability to connect to 5G networks, utilize wide and ultra-wide cameras with an automatic panning feature for Zoom calls, and store up to two terabytes of applications and files.
"It's definitely the most powerful iPad they've ever made," said Swift. "We're excited to be able to have the M1 chips in the iPad that all the new students are getting. And it shows the dedication that Southern Virginia University has to making sure the students are well-versed and well-experienced with the best technology."
In addition to the latest iPad Pro, incoming students this year will also receive AirPods Pro to assist with remote learning situations which may arise depending on pandemic conditions. These devices apply industry-leading audio technology to produce the clearest sound possible and use best-in-class active noise cancellation technology to reduce external noise.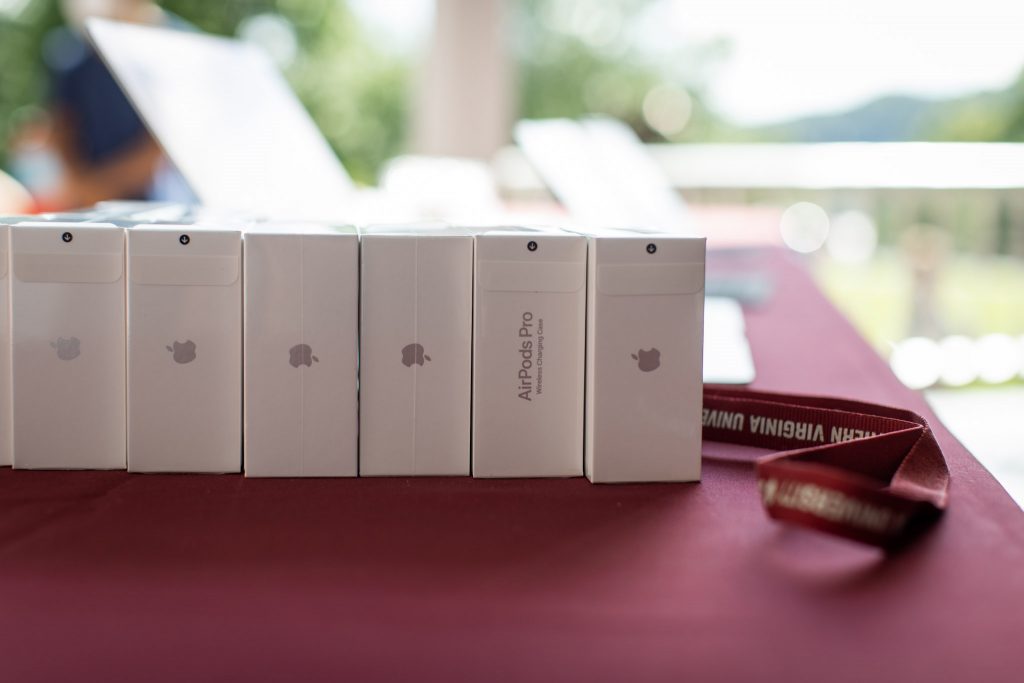 Last fall 2020, Southern Virginia University became the first University in the world to distribute AirPods Pro to every full-time student, faculty, and staff member as an innovative solution to communication barriers created by the COVID-19 pandemic.
"I'm really excited that we're continuing to give AirPods Pro to all incoming students," Swift explained. "That's again a level playing field situation with any possible Zoom calls or remote classes. When students go out in the workforce they're going to be collaborating remotely at least some of the time, and so the AirPods give them the chance to practice that as students."
Since its implementation in 2017, the LaunchPad Initiative has facilitated collaboration between students and faculty, driven down the cost of expensive textbooks, and prepared students to launch into successful lives and careers.
As a result, the University's data points tracking the student-learning experience, student engagement, and learning outcomes have all surged across the board. By 2019, Apple named Southern Virginia University an Apple Distinguished School for its innovative uses of technology in learning, teaching, and school environment.