Spotlight
The Student-athlete Experience: Nahuel Recabarren Canto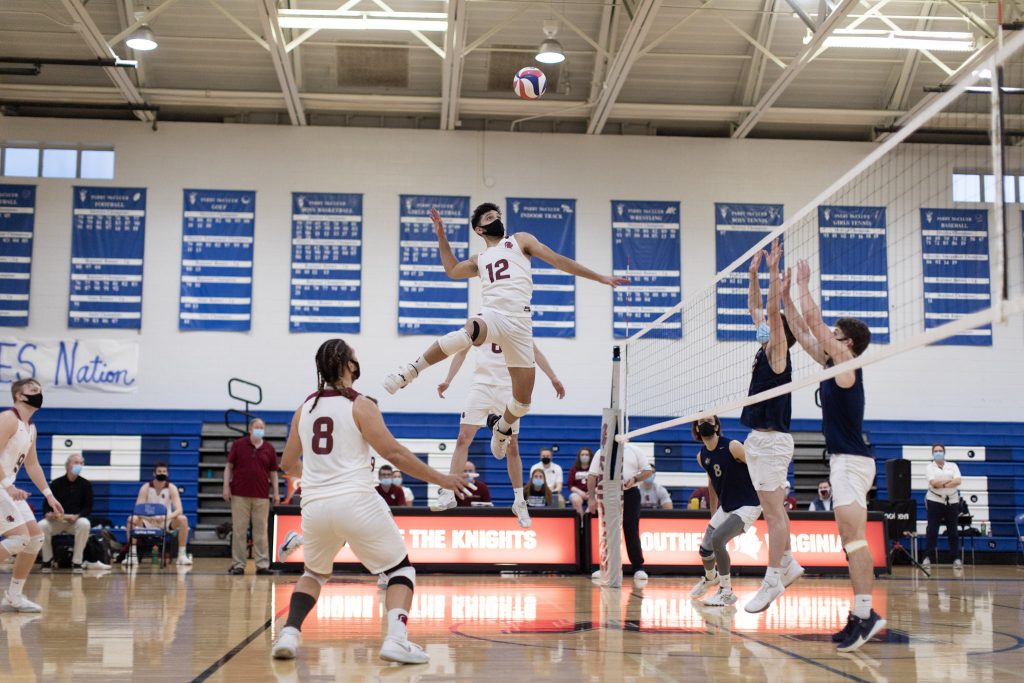 A powerful outside hitter from San Juan, Argentina, team captain Nahuel Recabarren Canto ('22) led the Southern Virginia University Men's Volleyball team from this year's conference victory to the semi-finals in the 2021 NCAA D-III national tournament. 
Three years into his college career as a student-athlete, Recabarren Canto has made a name for himself. His excellent .410 hitting average and 4.57 kills per set made him an easy pick for East Player of the Year for both the National Volleyball Association (NVA) and the American Volleyball Coaches Association (AVCA).
In an interview, Recabarren shared his experience playing in the national tournament and overall experience as a student-athlete at Southern Virginia University.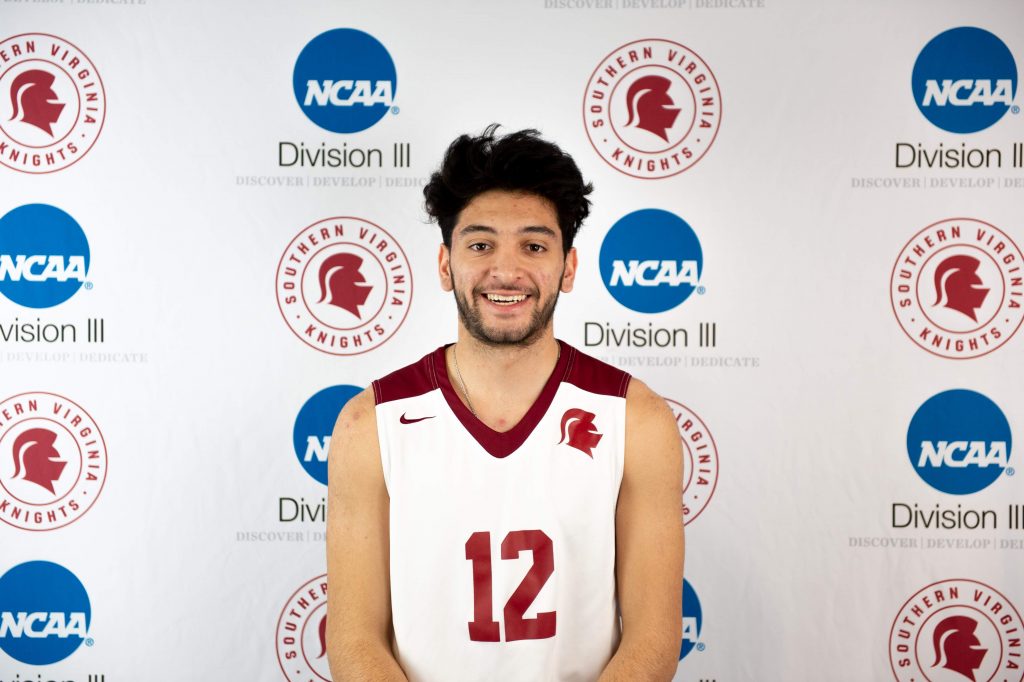 Note: The interview has been edited for length and clarity.
What has been your greatest athletic achievement at Southern Virginia University?
"It's been the third year in a row that I've earned First Team All-American, and the second year that I've gotten MVP of the conference. I'm never expecting any of these awards, I just try to give my best for my teammates in any game I play. I like to focus on each game and not worry about the awards. It's all about doing the best that you can, and the results will come. It was also really cool to go to nationals this semester."
How do you feel your team has bonded since going to the national tournament?
"It was amazing to see how we all came together, especially the freshmen. When we won the conference championship and qualified for nationals, we were all freaking out! We all want to be on the team next year so we can work towards eventually winning nationals. You get to go to nationals not because you've won one or two games—no, you get to go because of all the work the team has done, even in the off-season."
How do you prepare for a big game?
"I usually start getting nervous two days before a big game, but the morning of, I like to start fresh and not think about it. I like to pretend it's a normal day, where I go and play volleyball and have fun. Before nationals, I was so stressed I couldn't even sleep! When I got there, I decided to act like this was any other day. For some of my teammates, it was the first time they had been to any sort of national competition. I told them, 'Act like you have been here before.' I think that confidence helped me. I just thought to do the best I could do and it would work out."
How do you feel you've grown as a student and as an athlete since your freshman year?
"My focus has always been school first, and sports second. In this case, it was school and improving my English first—since I moved here from Argentina. I even told my coaches to be really strict with me if I didn't have good grades that week. I've told them from the beginning: 'If I don't have good grades, I'm not going to practice.'
"Even though I didn't know anyone here and I didn't speak the language as well as I wanted, I decided to challenge myself anyway. It was really hard at the beginning. I just sat in my room and watched television in English. I tried to talk to people, even if they didn't fully understand me or if what I was saying didn't make perfect sense. I had to learn how to do everything myself. But I thought, "No one is going to do this for me, I have to do this myself."
What is the biggest lesson you have learned at Southern Virginia University?
"I learned how the culture of a place can change everything. It is amazing to see how you can relate to someone without even knowing them. Many people at Southern Virginia University are so friendly, and they act like they want you here. They are willing to help you. You can create a relationship with any person; it doesn't matter age or language or anything, as long as you are friendly and kind."
How will your experience at Southern Virginia University help you in your life post-graduation?
"I'm a design major focusing on graphic design. After graduation, I want to go into interior design or clothing design. Many people around me say that I am very hardworking, but I don't see it that way. I just want to be successful, and I work to get there. In whatever job I get, I now know that if I want something, I can work hard enough to get it.
"I've learned so much being on the volleyball team, especially these last two years as a captain. I know that if I want to accomplish something, I have to work really hard at it. I try to show that on the court."