News Release
Southern Virginia University Theatre Presents "Into The Woods," First Live, In-Person Musical Since 2019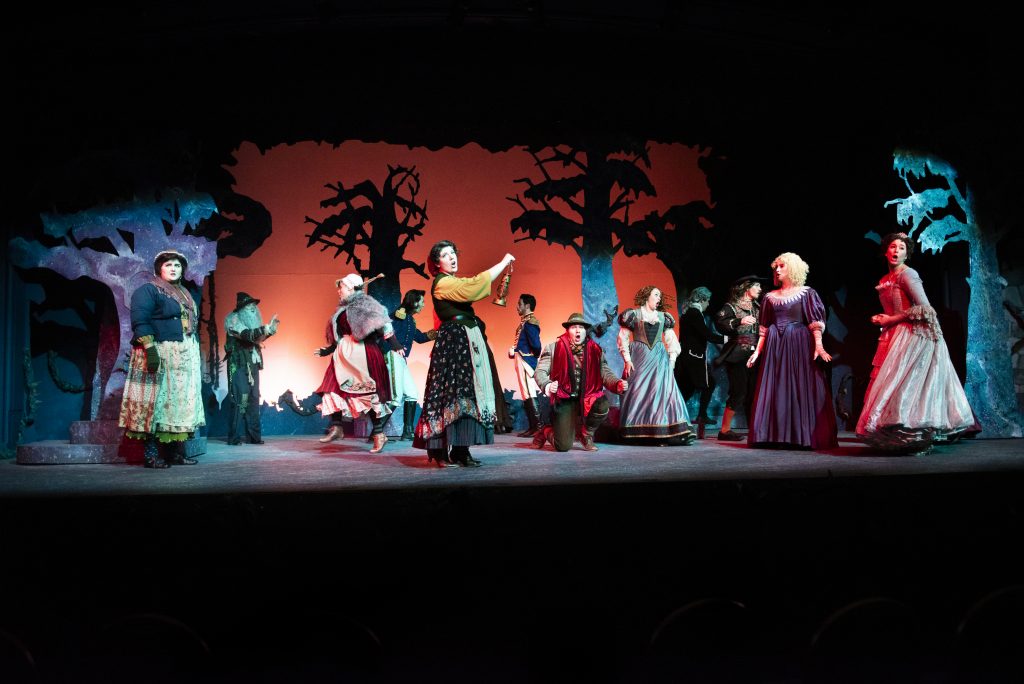 Southern Virginia University Theatre returned for the first live, in-person musical since 2019 with the highly anticipated production of "Into the Woods," written by James Lapine and Stephen Sondheim. The production opened on Nov. 11 and its final performance took place on Nov. 20. 
Co-directed by Program Director Robert Stoddard and Professor Amaree Cluff, the 1986 musical follows a baker and his wife who set out on a quest to obtain various items in order to lift a curse placed on them by a witch. However, what starts out as a hilarious mash-up of beloved fairy tales quickly becomes a lesson on community and the consequences of our actions.
"The message of the musical is very timely," said Stoddard. "It's about the little actions that we do in our lives, how they affect other people, and what can go wrong when we act in a selfish manner. It's about community, and I think that message might move people in a different way today because of the experiences we've had in the past two years."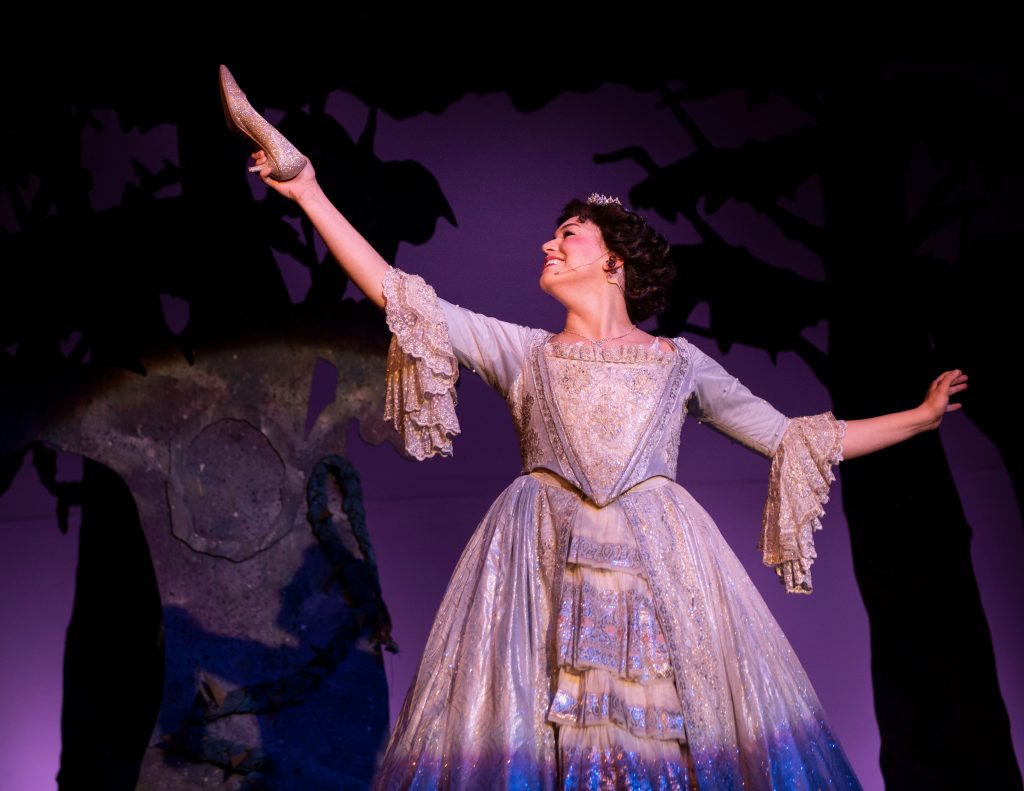 The production was dedicated to Professor of Theatre Brent Hanson, who will retire at the end of 2021 and has played a key role in set and lighting design over the last five years.
"Brent has done an amazing job with creating the sets, and it was great to work for him," said Kimi Rodriguez ('20), who worked as a shop assistant from 2018 to 2020. "While we will be losing a wonderful professor, I'm happy for him."
"Into the Woods" consists of 18 cast members. Ranging from freshmen to seniors, the cast is as follows:
Baker: Ethan Goodmanson ('22)
Baker's Wife: Kinsey Cluff ('22)
Cinderella: Karin Allred ('22)
Jack: Stephen Ewan ('24)
Little Red Riding Hood: Gracyn Austin ('23)
Narrator/Mysterious Man: Professor Robert Stoddard
Witch: Gracious Pack ('23)
Cinderella's Mother: Isabel Bramhall ('23)
Cinderella's Stepmother: Autumn Hansen ('23)
Florinda: Emma Hurst ('25)
Lucinda: Natalie Dixon ('24)
Cinderella's Father: Ryan Pugh ('24)
Jack's Mother: Grace Mason ('25)
Granny/the Giant: Hannah Seagraves ('24)
Rapunzel: Rhys McRoberts ('23)
Cinderella's Prince/Wolf: Jared Mattson ('23)
Rapunzel's Prince: Jaq Léger ('25)
Steward: Braden Spurlock ('23)
The music for the production was performed by a live student orchestra conducted by Assistant Professor of Music Megan Mason.
Gabrielle Atwood serves as stage manager with Emma Harder as lead assistant stage manager, and Anna Dryden, Elisabeth Pack, and Abigail Frehner as assistant stage managers. Elizabeth Kerr serves as assistant to the director, with Dani Guzman as lightboard operator, and Tyler Bodily and Kaia Hoyt as sound operators.
The production took place on campus in the Performing Arts Center–the first time in two years following the completion of minor in-house repairs.