News Release
Randall Beach to Join Southern Virginia University as Marching Band Director
Buena Vista, Va.—Southern Virginia University welcomes celebrated band director Randall Beach as its new marching band director beginning summer 2021. With his experience building and directing award-winning bands—including 11 years with the renowned Cougar Marching Band at Brigham Young University—Beach will lead the relaunch of the Knights Marching Band after a year-long pause caused by the COVID-19 pandemic.
"Like athletic competitions, our marching band had to be put on pause to comply with COVID-19 protocols to keep everyone safe," said Eric Hanson, Chair of the Fine & Performing Arts Division. "We are so excited for athletic competitions to come back and with it, relaunch our marching and pep bands and bring everything back in a safe way."
As part of the relaunch, the Knights Marching Band program will be restructured to report directly within an athletics structure, similar to the country's foremost marching band at The Ohio State University. Leading the return of the University's marching and pep bands, Beach will draw on his 40 years of experience as a director of bands throughout Utah, most notably at Brigham Young University, Green Canyon High School, and Sky View High School.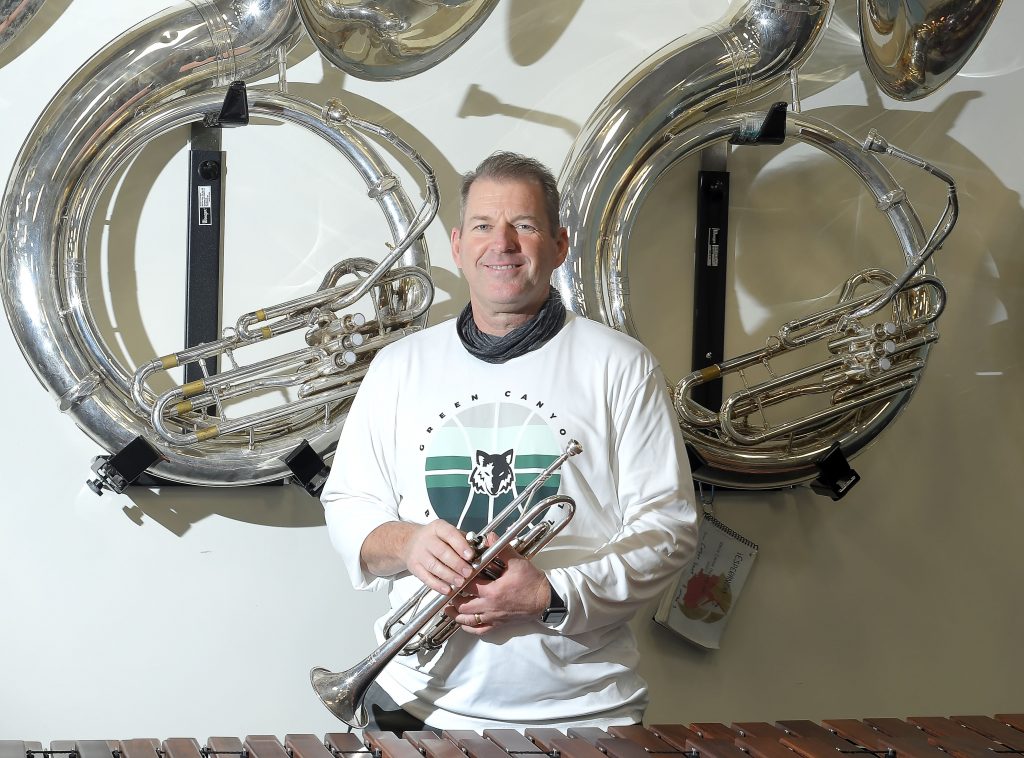 "Randall is amazing," said Hanson. "I've known of him for a long time and he's well known in his field for what he brings, so we're just really blessed to have him. Our instrumental program overall is going to hit a whole new level."
In Beach's most recent position as director of bands at Green Canyon High School—where he oversaw the school's symphonic, concert, jazz, percussion, pep, and marching bands—the Green Canyon Marching Band held the State Championship all four years since the school's inception. The marching band also placed as Bands of America Western Regional Finalists and Class Champions.
Additionally, the Sky View Marching Band was a Bands of America Western Regional Finalist all seven years he served as director of bands at Sky View High School. Prior to those successes, he worked and taught at Brigham Young University for 11 years where he was the assistant director and percussion director and arranger for the Cougar Marching Band.
"I have a lot of passion about marching band, which I will bring with me [to Southern Virginia University]," said Beach. "I'm excited to get in there and find how we are going to make this the best version of a marching band for our students, for our community, for our school. We're going to build this together."
As a teacher, Beach has received many accolades. For the year 2020-21, the Cache County School District named him Teacher of the Year. In 2019, he received the Sorensen Legacy Award for Excellence in Arts Education, the student-nominated Cache Education Foundation 2019 Hansen Honorarium Award, and the parents and community-nominated Cache Education Foundation 2019 Hats Off Award.
"In all of the years that I've [taught], I've tried to get better and better at motivating and inspiring young people to reach their full potential…" said Beach. "One of the things I say every year to my students is there's nothing more inspirational, more motivating, more enriching, than pushing yourself to reach the highest levels of excellence possible. When you do that, it will change your life."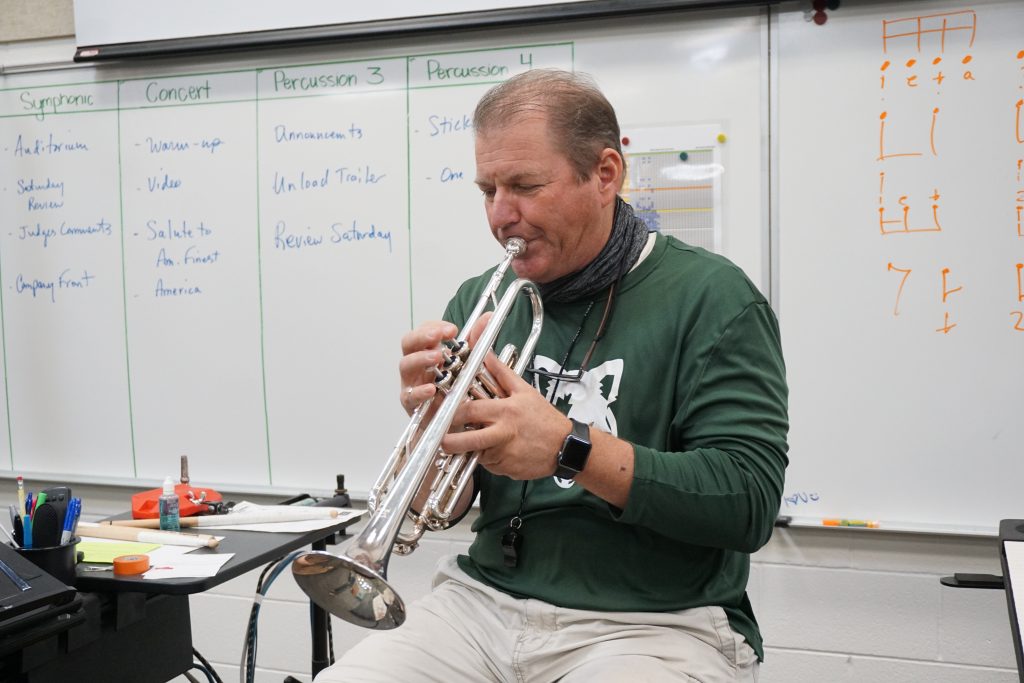 Beach expressed his eagerness to apply that philosophy to Southern Virginia University and be a part of an environment focused on lifting students through all aspects of the college experience.
"I really like the vision and environment of Southern Virginia University," said Beach. "The University is creating really good opportunities and quality programs [like marching band]—in addition to the Church-aligned environment and the great education—for students to participate in to make their college experience fun and memorable, and have leadership opportunities.
"When Jason [Lamb] called and told me what they were wanting to do and what they were looking for," continued Beach, "I just thought, 'this sounds like a perfect fit for me.'"
Lamb, who effectively built 11 athletics programs during his time as Southern Virginia University's athletics director, and who now works on special projects for the University, was key in recruiting Beach.
"Randall is a great fit for Southern Virginia University," said Lamb. "First, he's grounded in the gospel of Jesus Christ and is committed to his faith. Second, he is passionate about marching band. It's the most important thing for him beside faith and family. And third, he's a builder. You've seen what he's done with Sky View and Green Canyon programs.
"He's somebody who will build this program from where it is to where it can be—a vibrant, explosive marching band."
With the addition of Beach to the University, Heather Dobbins, who previously oversaw both the marching and concert bands, will now focus her efforts solely on building the latter.
"We're so excited to have someone like Randall continue to build upon the great work that Heather Dobbins has done," said Hanson. "Heather proved that a marching band concept is viable at our University and she worked really hard to get us to that point. Now we are adding personnel and resources to help lift all of our instrumental programs to the next level."
Beach earned his bachelor's degree in secondary music education from Utah State University and his master of music in percussion performance and pedagogy from Brigham Young University.
In addition to teaching, Beach has performed with the Tabernacle Choir at Temple Square, Utah Chamber Orchestra, and Utah Choral Society. He has also recorded with the LA East Recording Studios for the ABC Wide World of Sports and various motion pictures and television series.