Spotlight
Professor Iana Konstantinova Publishes Spanish Critical Anthology Book
Iana Konstantinova, Professor of Spanish and Division Chair of Social Sciences at Southern Virginia University, co-edited and recently published a critical anthology book on Spanish Metafiction in collaboration with Dr. Sabrina Laroussi, who is an associate professor at the Virginia Military Institute.
Titled "Crear Entre Mundos: Nuevas Tendencias en la Metaficción Española," (Creating Between Two Worlds. New Trends in Spanish Metafiction), the book consists of 15 essays by 15 different writers in both Spanish and English. Offering a new look into Spanish Metafiction, this work covers not only literature, but also television, film, theatre, photography, and art.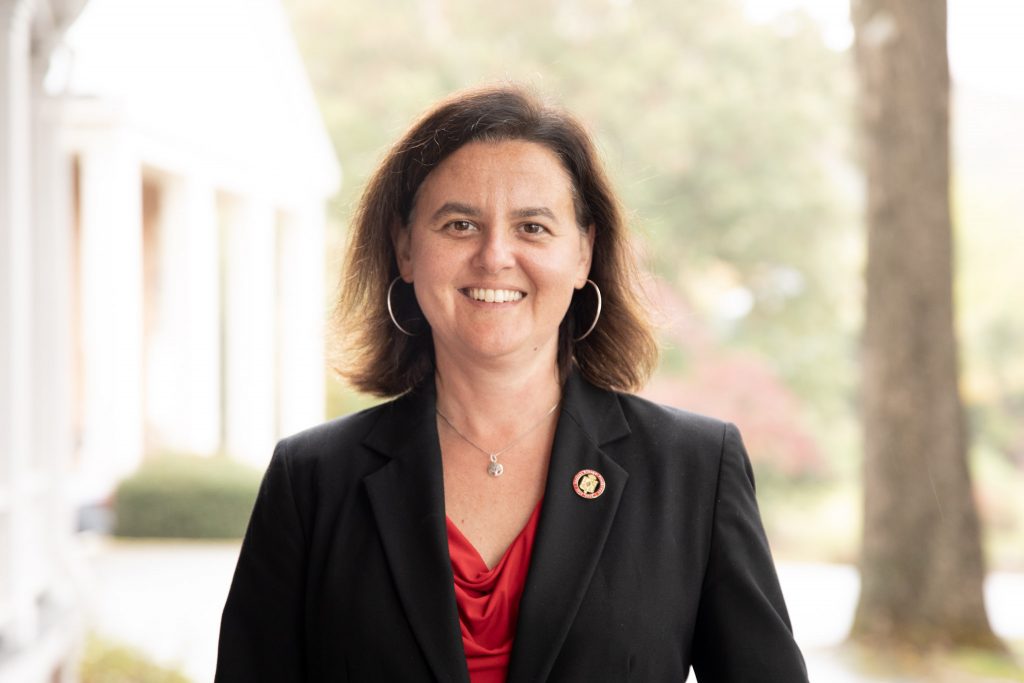 Twelve noteworthy Hispanists also contributed to the volume by invitation only, including national and international experts in the fields of metafiction and contemporary Spanish literature and culture. Konstantinova and Laroussi, in addition to each writing an essay, compiled and edited the book. 
"The best part of the experience was getting to work with Dr. Laroussi," said Konstantinova. "She was amazing to work and team edit with."
Konstantinova contributed the chapter on Diego Velázquez "Metafictional Velázquez: Reflections and Self-reflections on the Artist as a Character in Art, Literature, and Television", and Dr. Laroussi contributed the chapter titled "Cuando Almodóvar desnuda a Pedro y viceversa: la meta(auto)ficción en Dolor y gloria."
Ellen Mayock and Mónica Botta, professors at Washington and Lee University, provided the chapters "Metaficción y compromiso político en la fotografía de la Guerra Civil española de Kati Horna" and "Indagaciones sobre el acto de lectura en El chico de la última fila de Juan Mayorga" respectively.
Over two years in the making, this new volume offers a fresh look into both literature and visual arts. The last comprehensive study in Peninsular Metafiction, titled "True Lies: Narrative Self-Consciousness in the Contemporary Spanish Novel" by Samuel Amago from the University of Virginia, who also contributed to this new book, had been published in 2006, making this a timely update.
"It was a lot of fun to work on, and it's great to finally see the finished product after so much work," said Konstantinova. "Writing, editing, and publishing is important to me as I want to be a role model to my students, and show that all writers are constantly improving their writing with the help of others."
Konstantinova will be presenting her chapter about Velázquez on Nov. 5, 2021 at Southern Virginia University's peristyle.
The publishing of this book was made possible by funds provided by Southern Virginia University and Virginia Military Institute.