News Release
Professor Crawford Curates Paris Exhibition, "Women Artists in the Arctic"
After two and a half years of preparation, Professor Barbara Crawford's latest exhibition, "Women Artists in the Arctic" opened this month in the Espace des Femmes Gallery in Paris, France. The exhibition features 18 artists from seven different countries presenting their artistic interpretations of climate change and personal experiences in the Arctic. The mediums include photographs, installations, paintings, videos, sculptures, drawings, and dances.

Crawford, Professor of Art at Southern Virginia University, drew her inspiration for the exhibition from her 2018 expedition to the High Arctic with the above artists.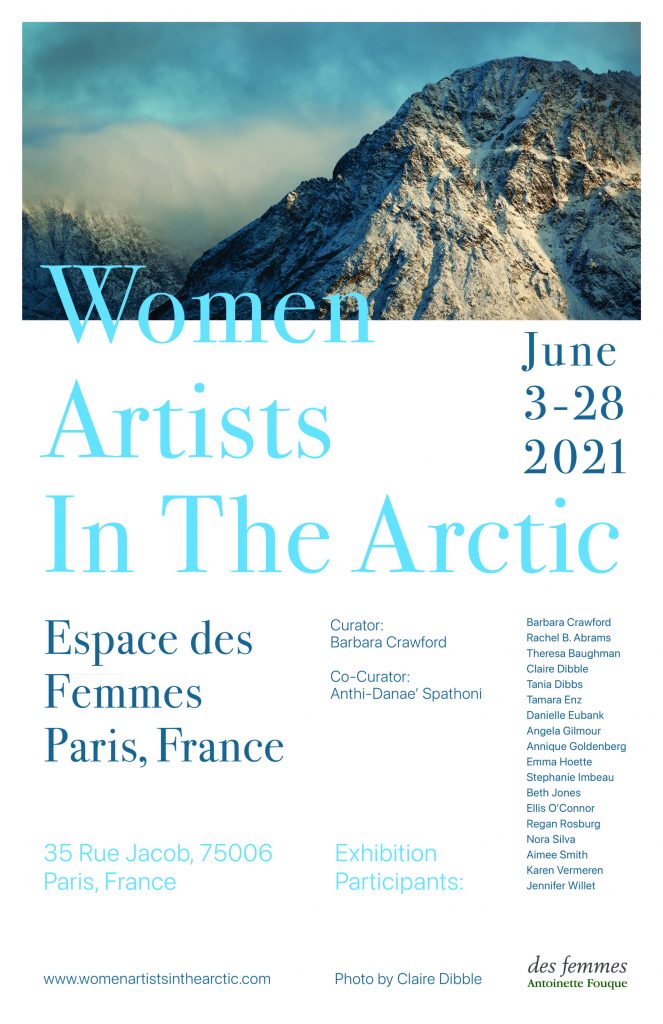 "It was during my expeditions that I became aware of the female artists—participants that were using simple, almost dramatic, skills to convey their message," Crawford stated.
Following that life-changing trip, Crawford founded the Women Artists in the Arctic organization and has since presented two papers at climate change conferences and published an article in Don't Take Pictures magazine.
"My research shows that opinions can be changed through positive actions," Crawford explained. "I want to use art to teach, to inspire, and to heal. Using art in a nurturing and positive way, we hope to bring the message to a deeper level of understanding."
In addition to Crawford's efforts, three of her Southern Virginia University art students assisted in creating and preparing the exhibition.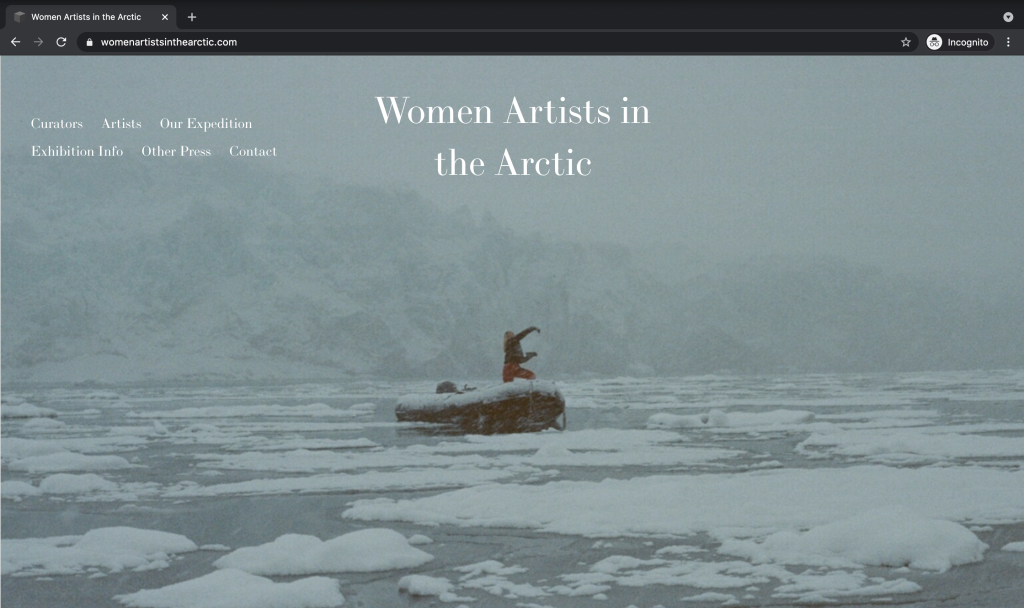 Marissa Knudson ('20) assisted with research that helped Crawford develop her concept for the exhibit. Elizabeth Hinds ('21) built and continues to manage the exhibit's website—which received praise from its featured artists. Grace de Gruccio ('21) assisted with the exhibition design layout based on the architectural drawings at the gallery and the artist's work.
Presented with co-curator Anthi-Danaé Spathoni, the exhibition will continue through June 26 and corresponds with the French Polar Institutes' 43rd Antarctic Treaty Meeting in Paris.